Cali NRG Teabags - Focus & Energy Support Herbal Tea
Delivery In 5-7 Days, and free delivery on orders $35 or more
100% Satisfaction or Money Back Guarantee
Guaranteed Lower Price
We charge the lowest prices of any herbal supplement company around
Ethnospot Herbal Supplements CaliNRG Herbal Energy Tea is an all-natural blend of energizing herbs and spices. The ingredients include California Poppy, Guarana, Yerba Mate, Bitter Orange, and Black Pepper. This blend of ingredients creates a synergistic effect that provides a gentle energy boost without the jitters. To optimize the absorption and benefits of these energizing ingredients, we've included Black Pepper in our blend. Black Pepper contains piperine, known for its potential to enhance bioavailability and maximize the effects of other herbs and spices. The tea is made with premium quality ingredients and has no added sugars or artificial colors. Plus, it's vegan friendly and comes in 48 convenient teabags. So if you're looking for a natural way to give yourself an energy boost, try Ethnospot Herbal Supplements CaliNRG Herbal Energy Vegan Teabags!

All-Natural Energy Boost: CaliNRG tea provides raw, natural energy throughout the day without the jitters, using a unique blend of caffeine-rich ingredients and calming California Poppy. This perfect synergy helps you stay focused and energized, while also maintaining a sense of calm and relaxation.

Synergetic Blend of Ingredients: Our expertly crafted formula combines California Poppy, Guarana, Yerba Mate, Bitter Orange, and Black Pepper for a balanced and effective energy boost. Each ingredient is carefully selected for its unique benefits, resulting in a powerful and harmonious blend.

No Fillers or Sweeteners: CaliNRG is made with 100% natural ingredients, ensuring an authentic herbal taste and no artificial additives. We believe in the power of nature and take pride in offering a tea that is free from fillers, sweeteners, and unnecessary chemicals, allowing you to experience the full benefits of our carefully chosen ingredients.

Supports Mental Clarity: The natural caffeine in CaliNRG helps increase alertness and focus, while the calming properties of California Poppy promote relaxation and stress relief. This unique combination allows you to enjoy the benefits of sustained energy without the downside of jitters or anxiety, making it the perfect choice for busy professionals, students, and athletes alike.

48 Premium Teabags: Each jar contains 48 high-quality teabags, making it easy to enjoy CaliNRG at home, at work, or on the go. Our teabags are made from biodegradable materials, reducing environmental impact and ensuring a guilt-free tea-drinking experience.
See Images For Supplement Facts Panel & Ingredients
Bioavailable Whole Plant Parts
View full details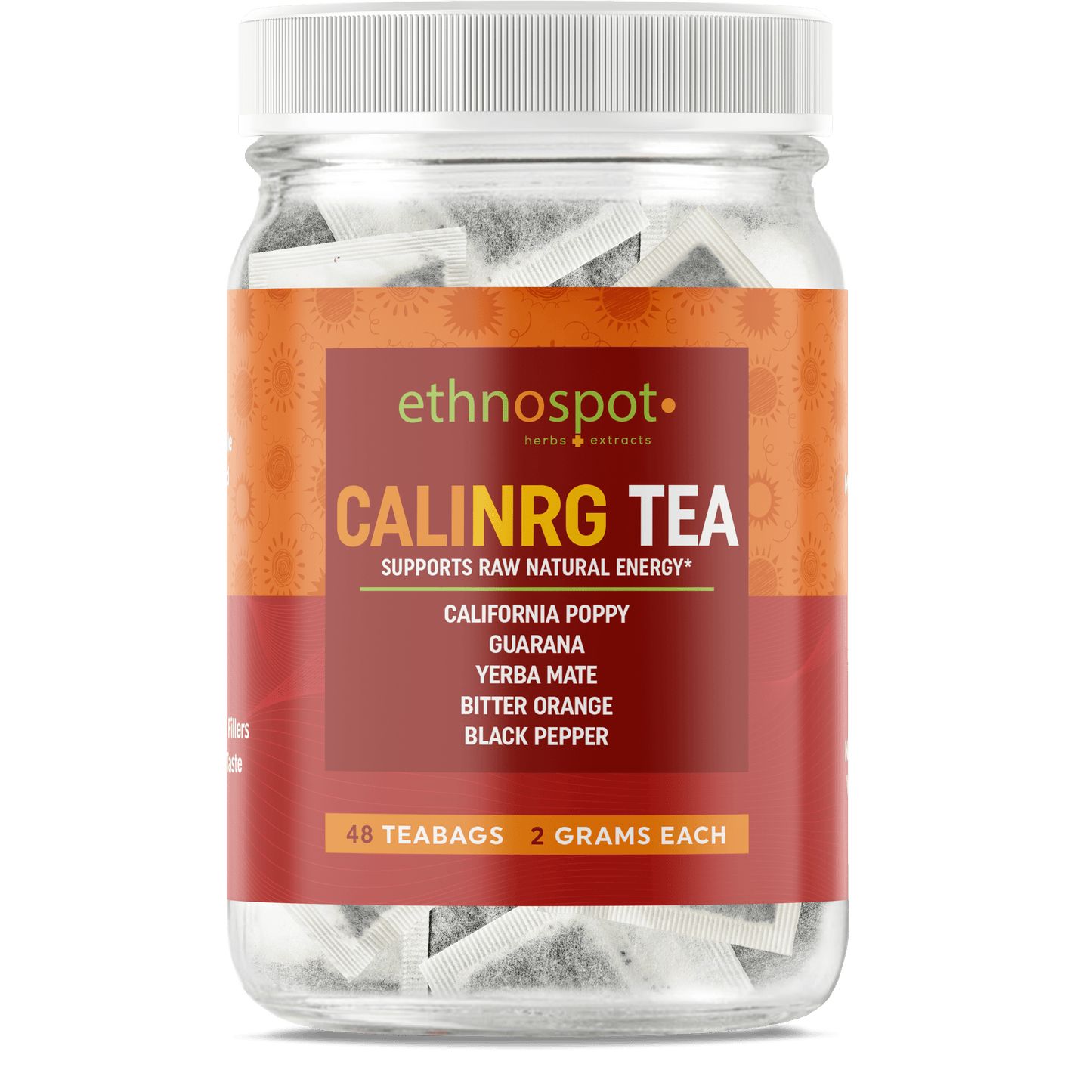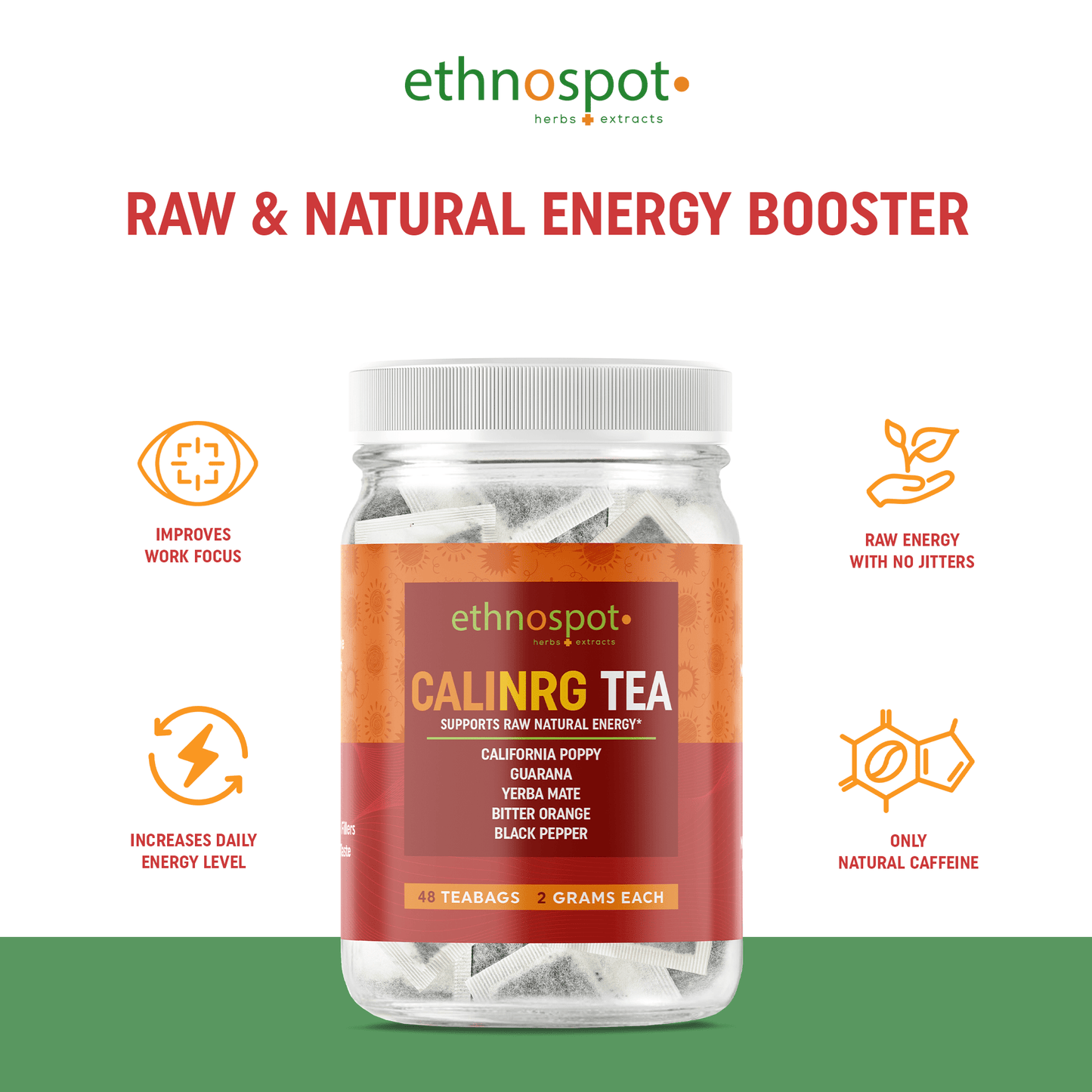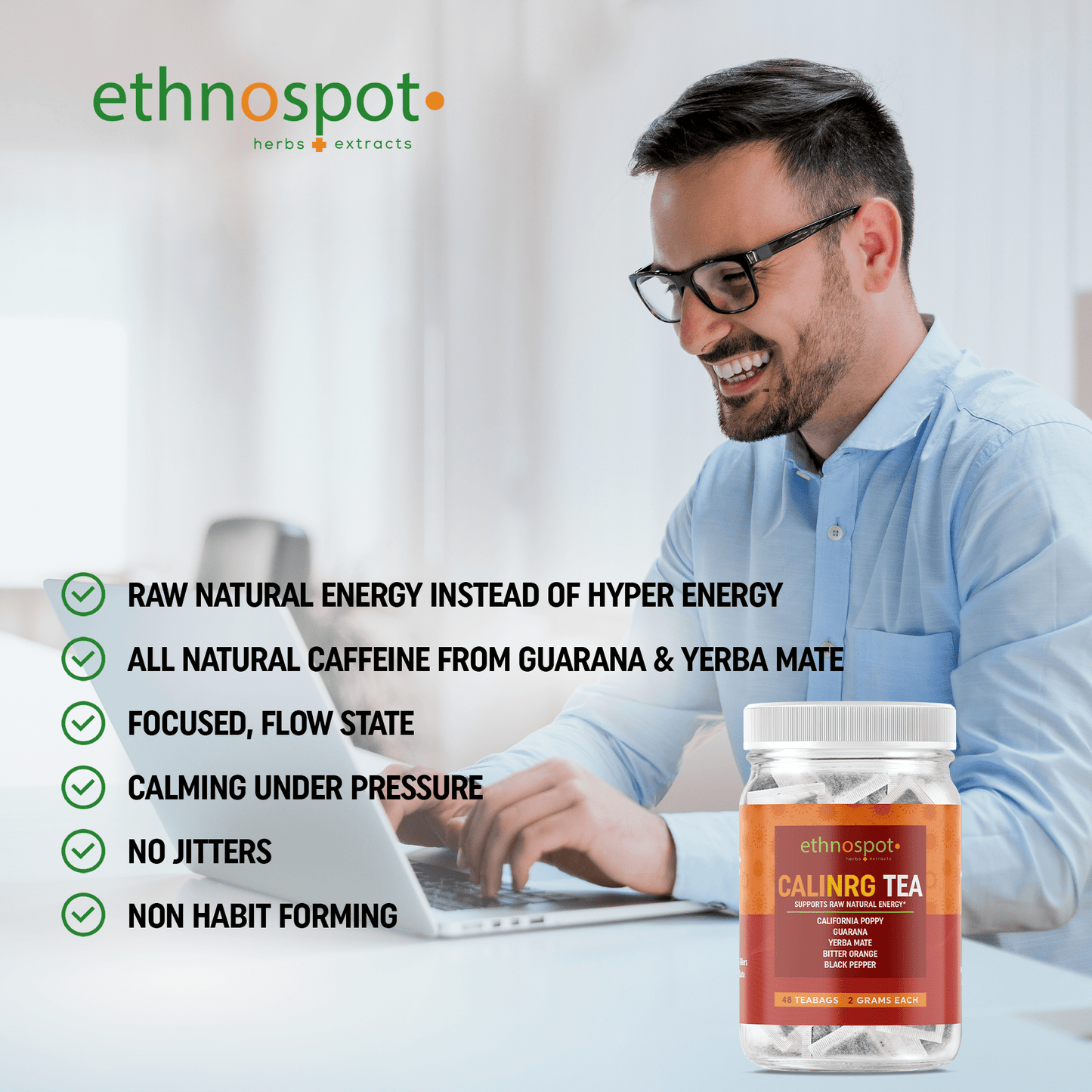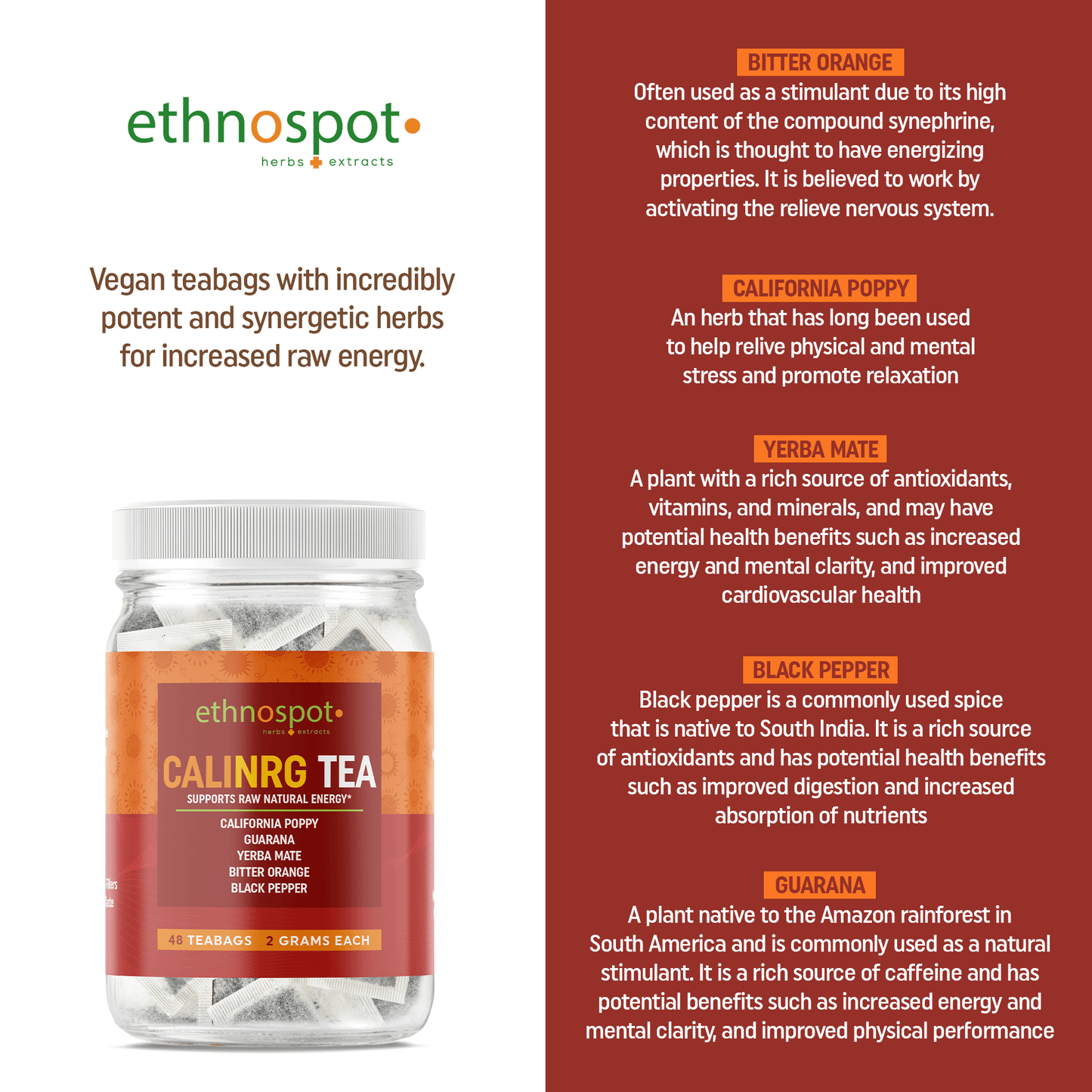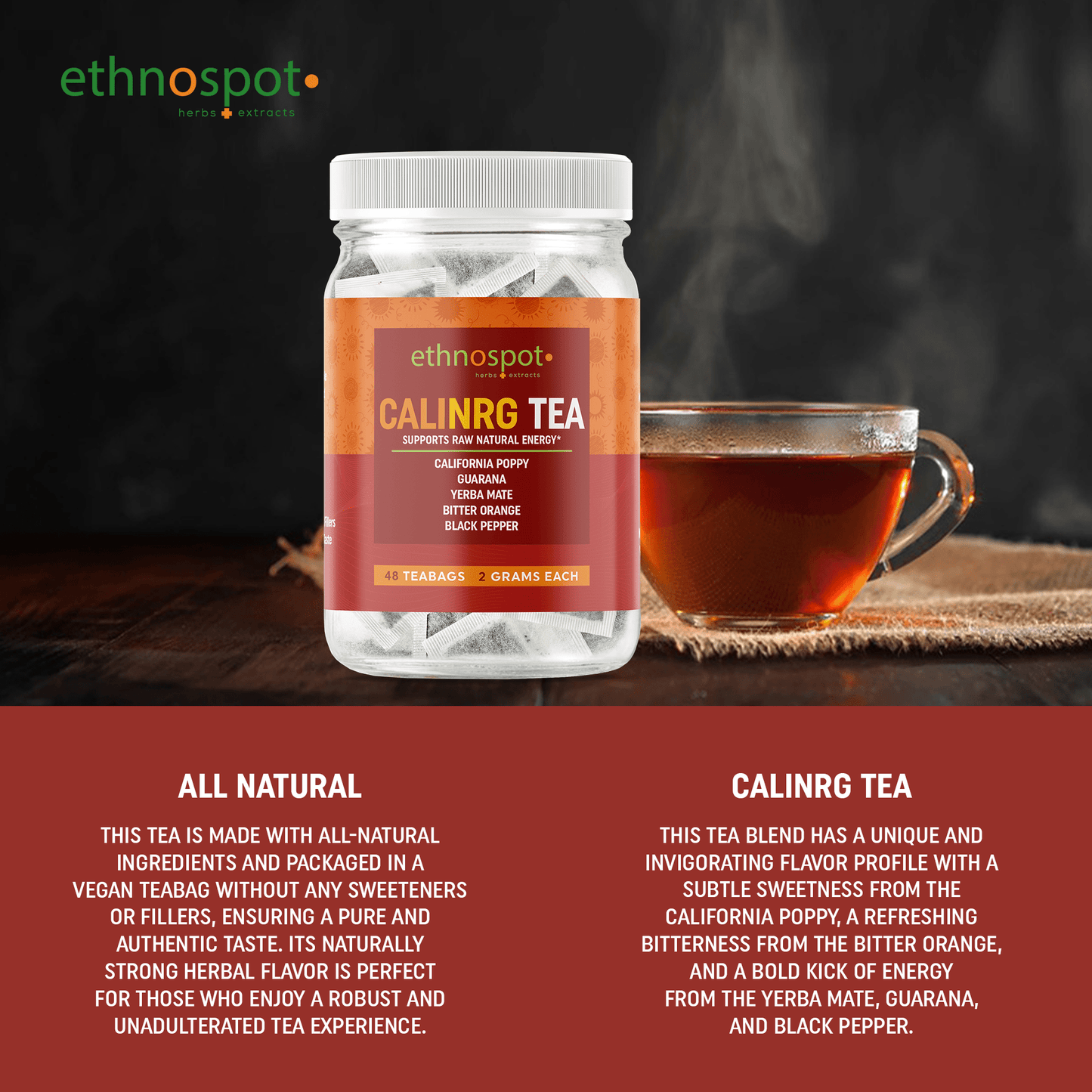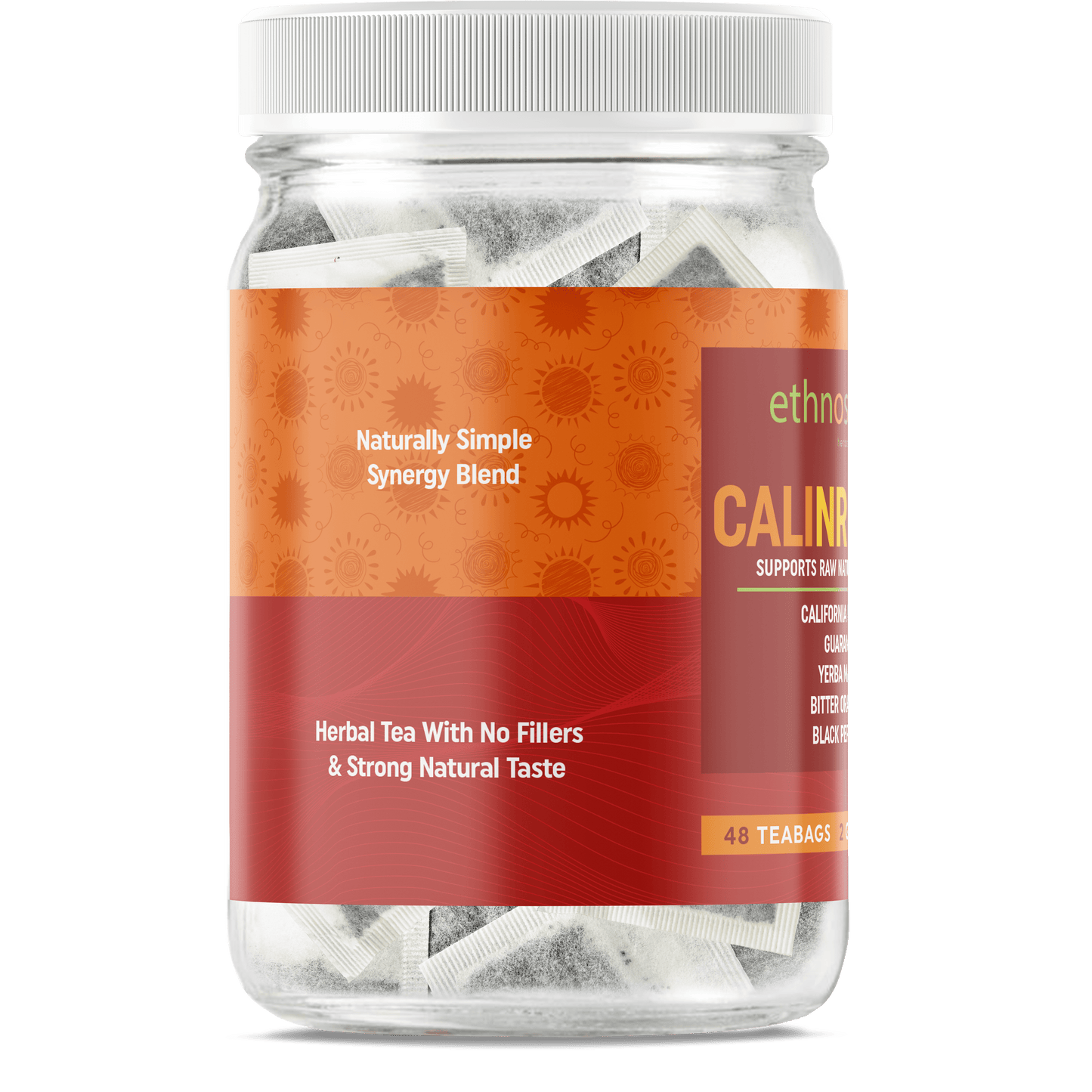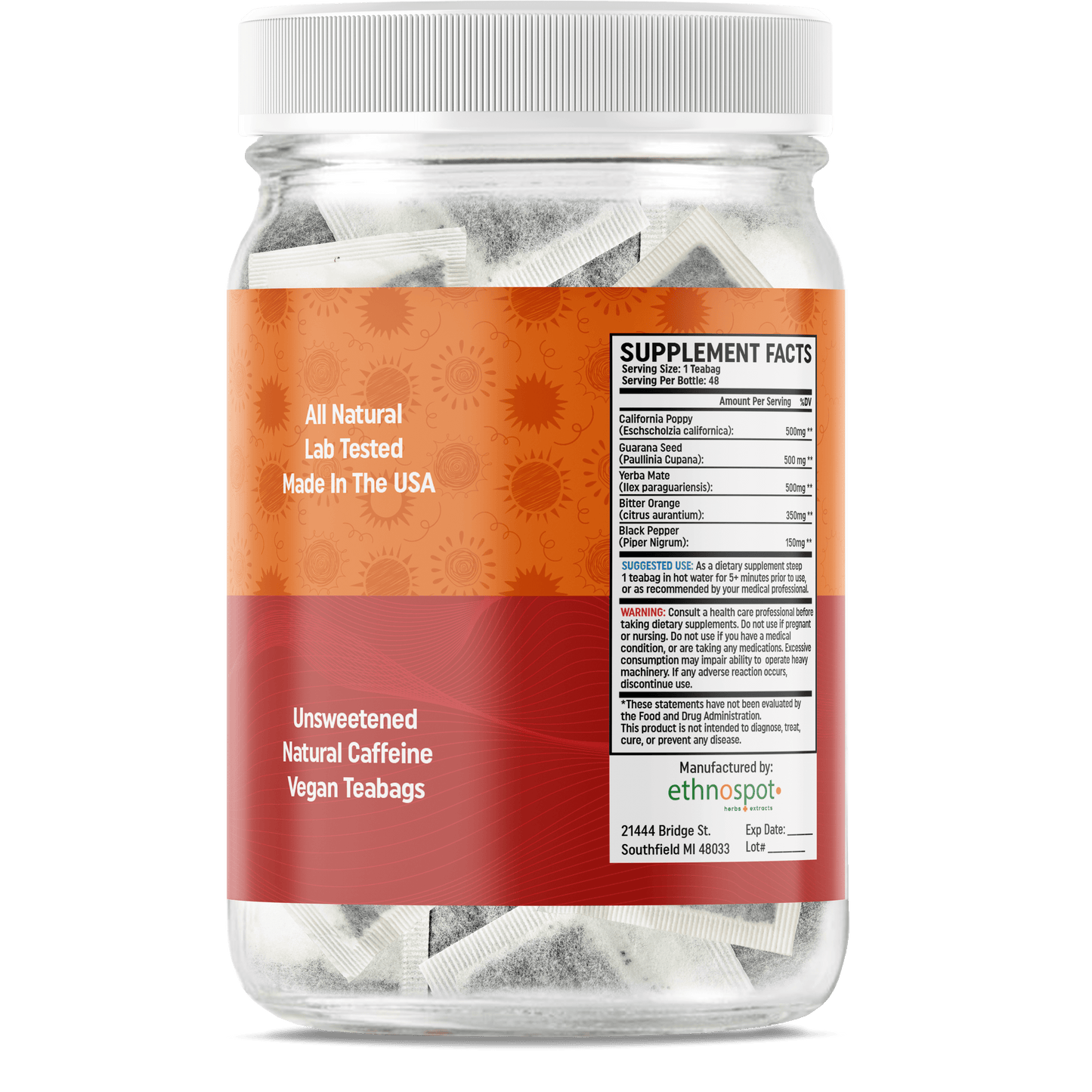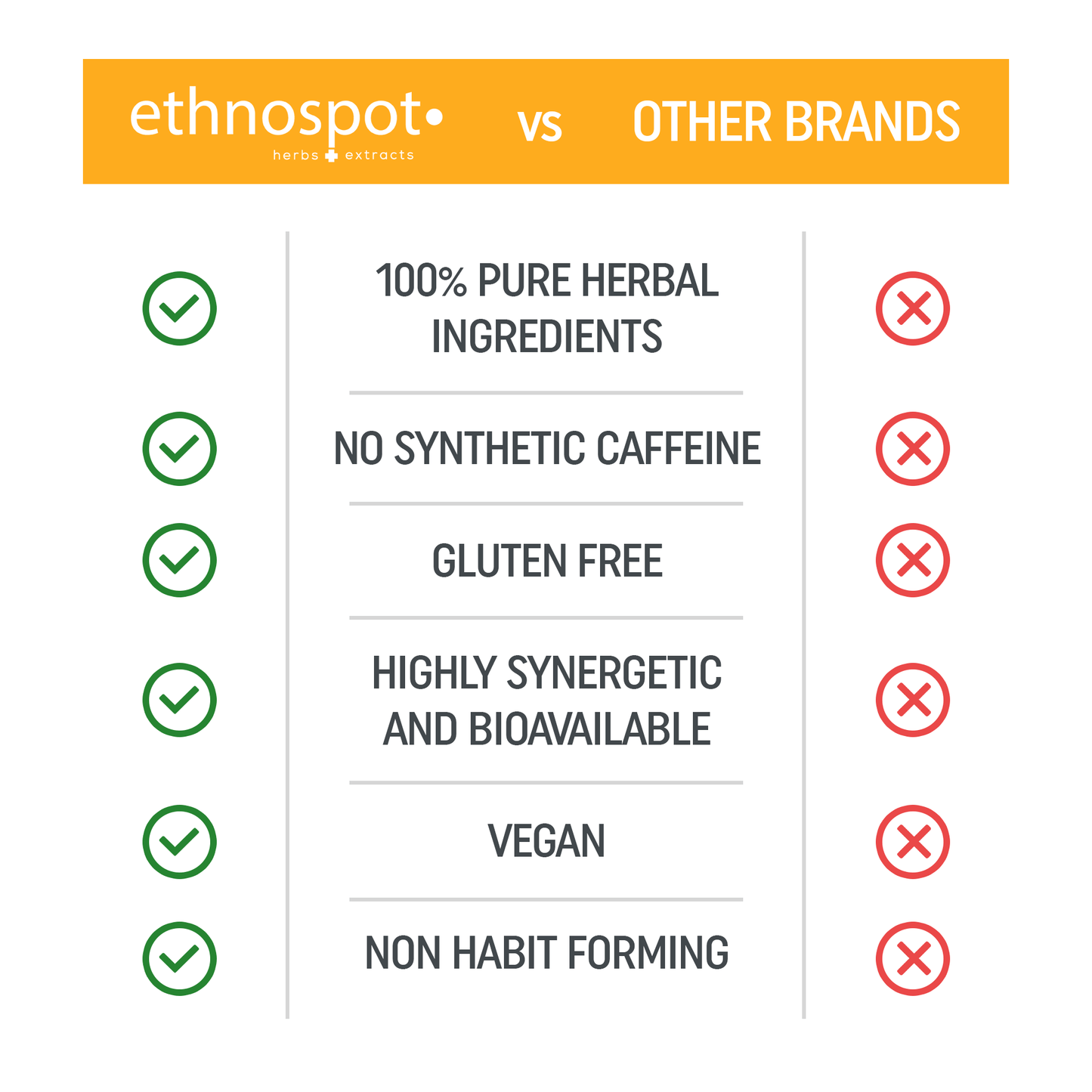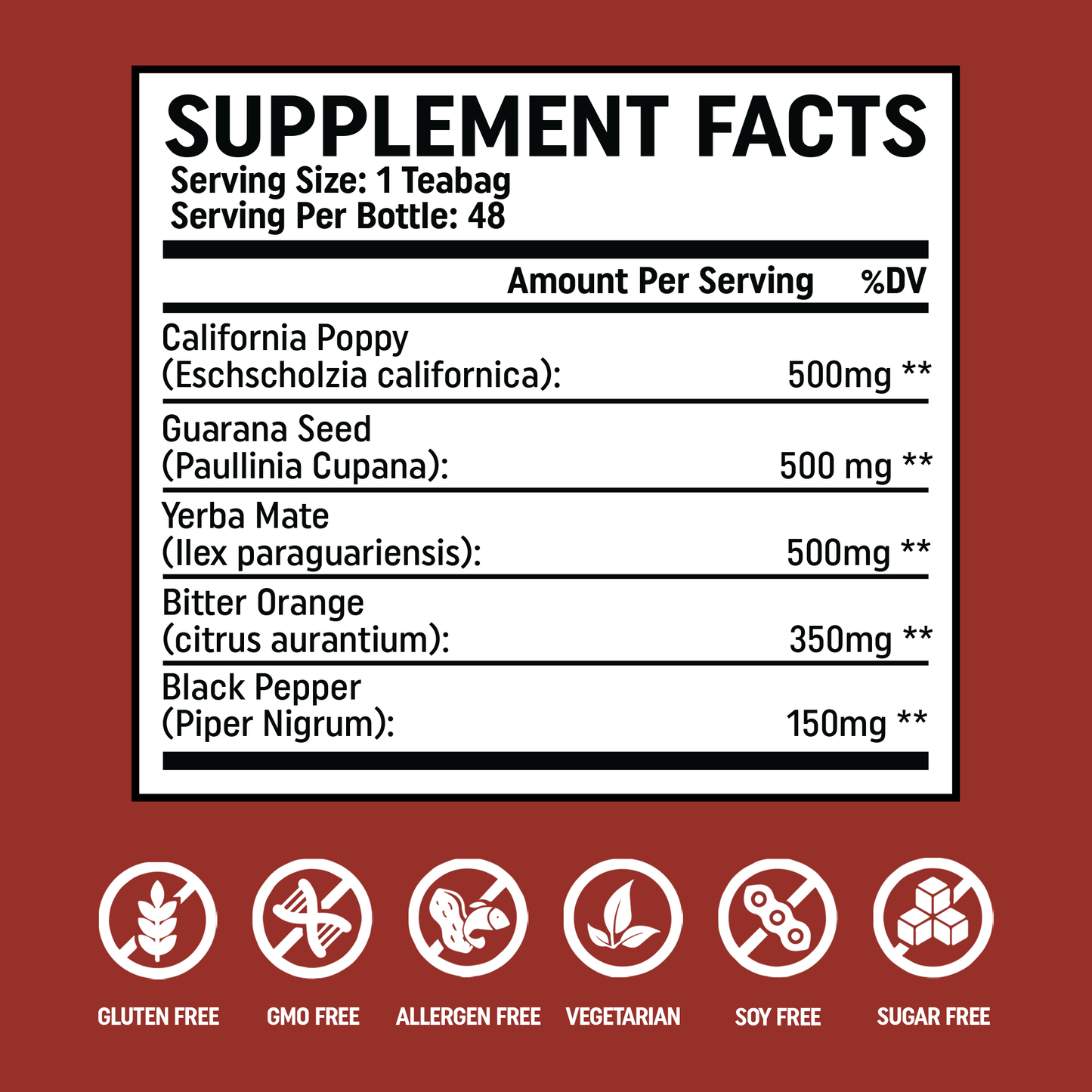 Cali NRG Teabags - Focus & Energy Support Herbal Tea