CaliPM Teabags - Sleep Assist Herbal Tea
Delivery In 5-7 Days, and free delivery on orders $35 or more
100% Satisfaction or Money Back Guarantee
Guaranteed Lower Price
We charge the lowest prices of any herbal supplement company around
Ethnospot Herbal Supplements' CaliPM Valerian Root California Poppy Herbal Sleep Aid Tea is a natural way to help you get a restful night's sleep. This tea is made with a combination of valerian root and California poppy, both of which have been used for centuries to promote relaxation and reduce stress. The combination of these two herbs helps to promote deep sleep and longer sleep cycles. Plus, the tea is designed to improve your morning mood so that you can wake up feeling refreshed. And, the tea comes in 48 vegan-friendly teabags so that you can enjoy it any time you need some extra help sleeping.

Synergetic Blend of Valerian Root and California Poppy: Our herbal sleep aid tea is a powerful blend of natural ingredients that work together to promote deep and restful sleep. Valerian root and California Poppy are both well-known for their calming and soothing properties, making them the perfect combination for a good night's sleep.

No Fillers or Artificial Ingredients: Our tea bags contain only pure, high-quality Valerian Root and California Poppy, without any unnecessary fillers or additives. You can trust that you're getting a clean and effective product.

Non-Habit Forming: Our herbal sleep aid tea won't leave you feeling groggy or dependent, unlike some prescription sleep aids. You can drink our tea as needed for occasional sleep support without worrying about addiction or side effects.

Natural Taste and Smell: Our herbal sleep aid tea has a natural taste and smell that reflects the purity of our ingredients. You can rest assured that you're drinking a product that is free from artificial flavors and additives.

Promotes Longer Sleep and Improves Morning Mood: Our herbal sleep aid tea not only helps you fall asleep faster and stay asleep longer, but it also helps improve your mood in the morning. Wake up feeling refreshed and ready to take on the day!

48 Premium Teabags: Each jar contains 48 high-quality teabags, making it easy to enjoy CaliPM. Our teabags are made from biodegradable materials, reducing environmental impact and ensuring a guilt-free tea-drinking experience.
See Images For Supplement Facts Panel & Ingredients
Bioavailable Whole Plant Parts
View full details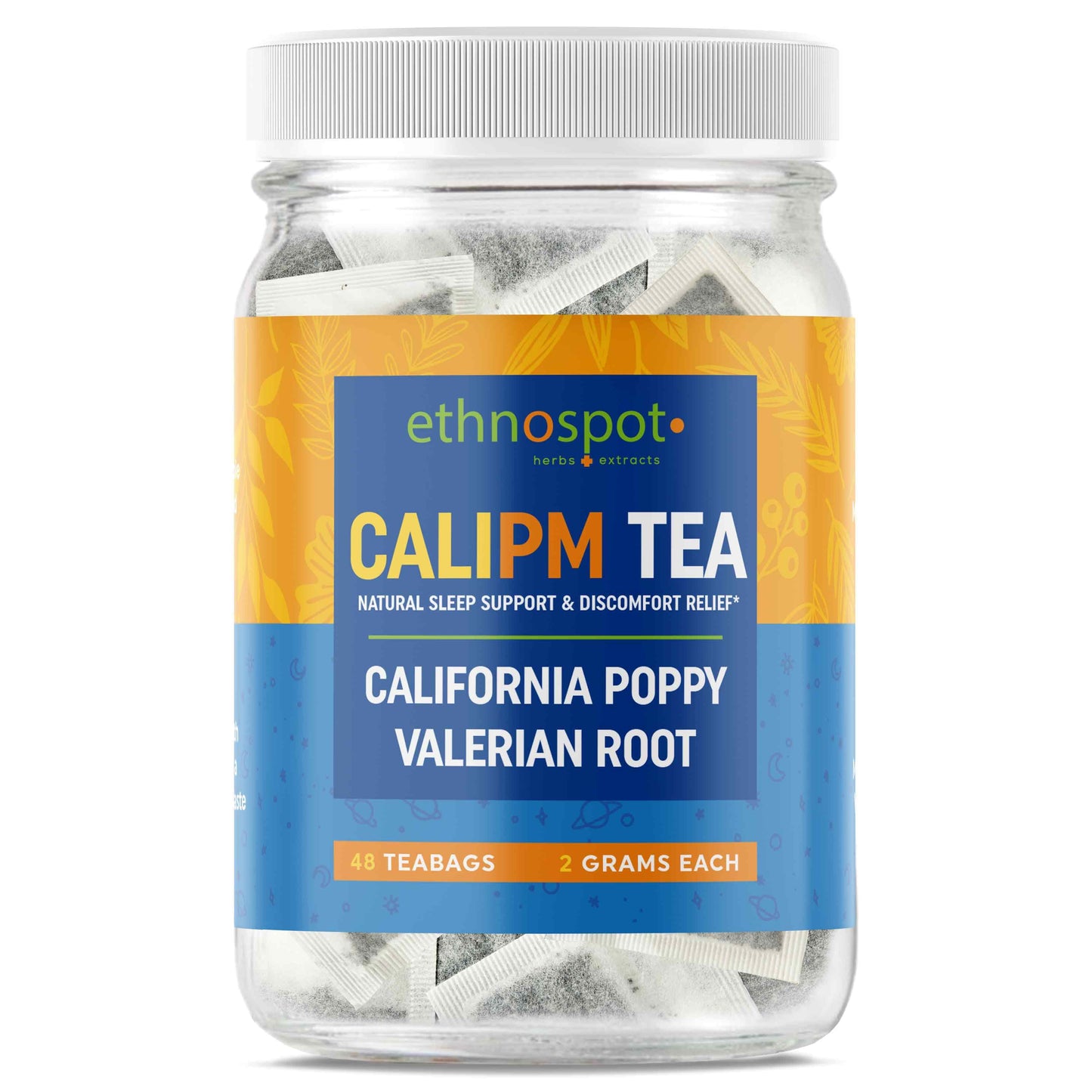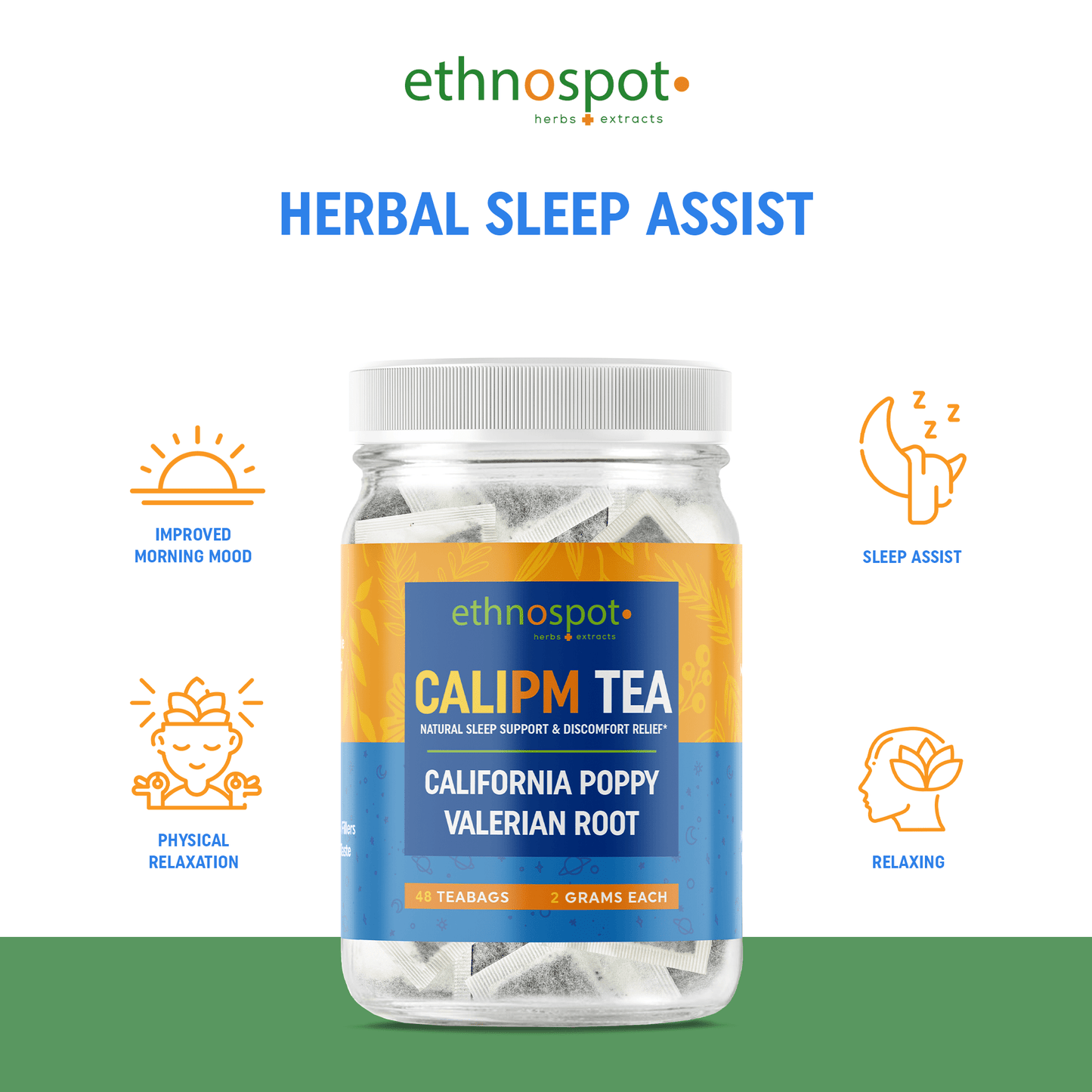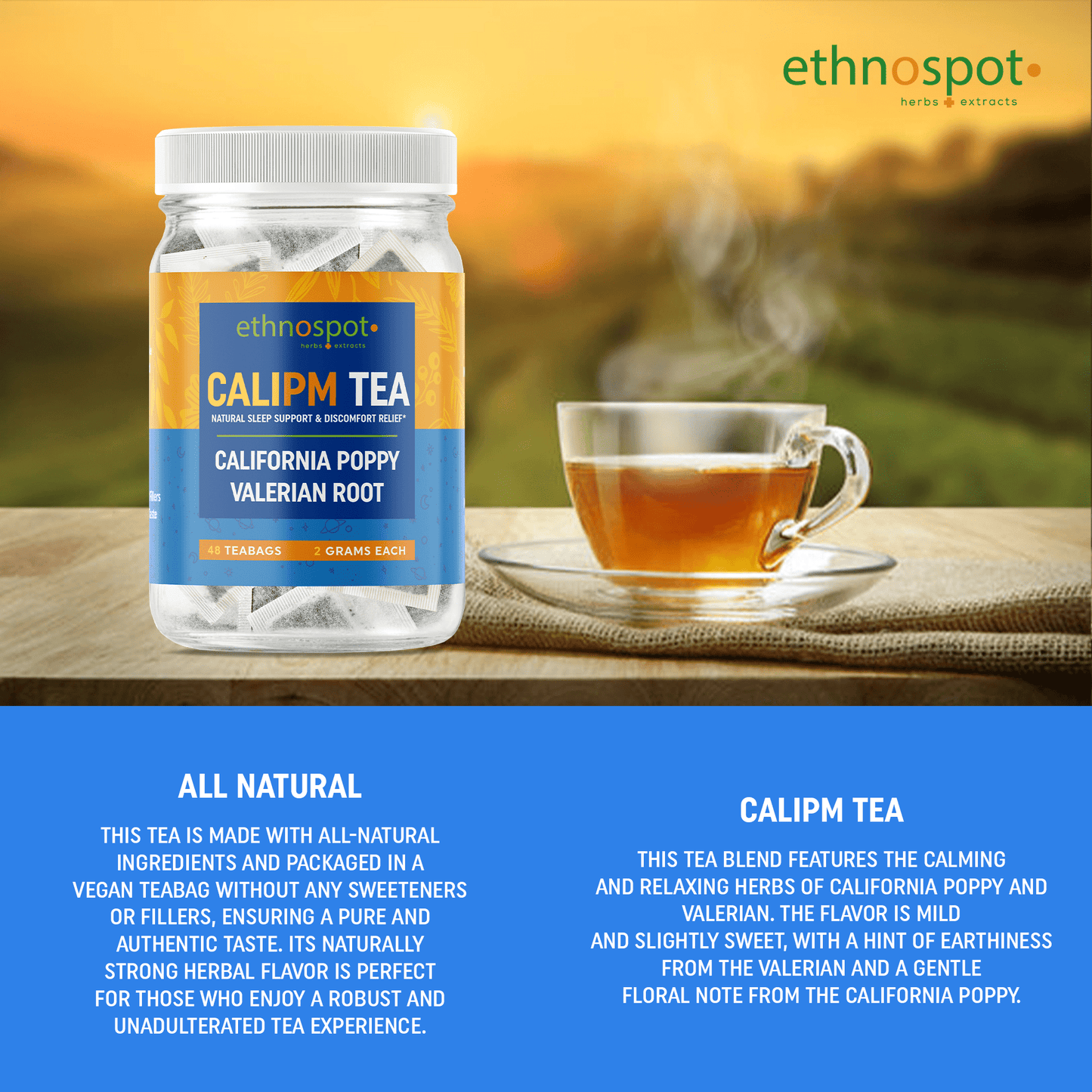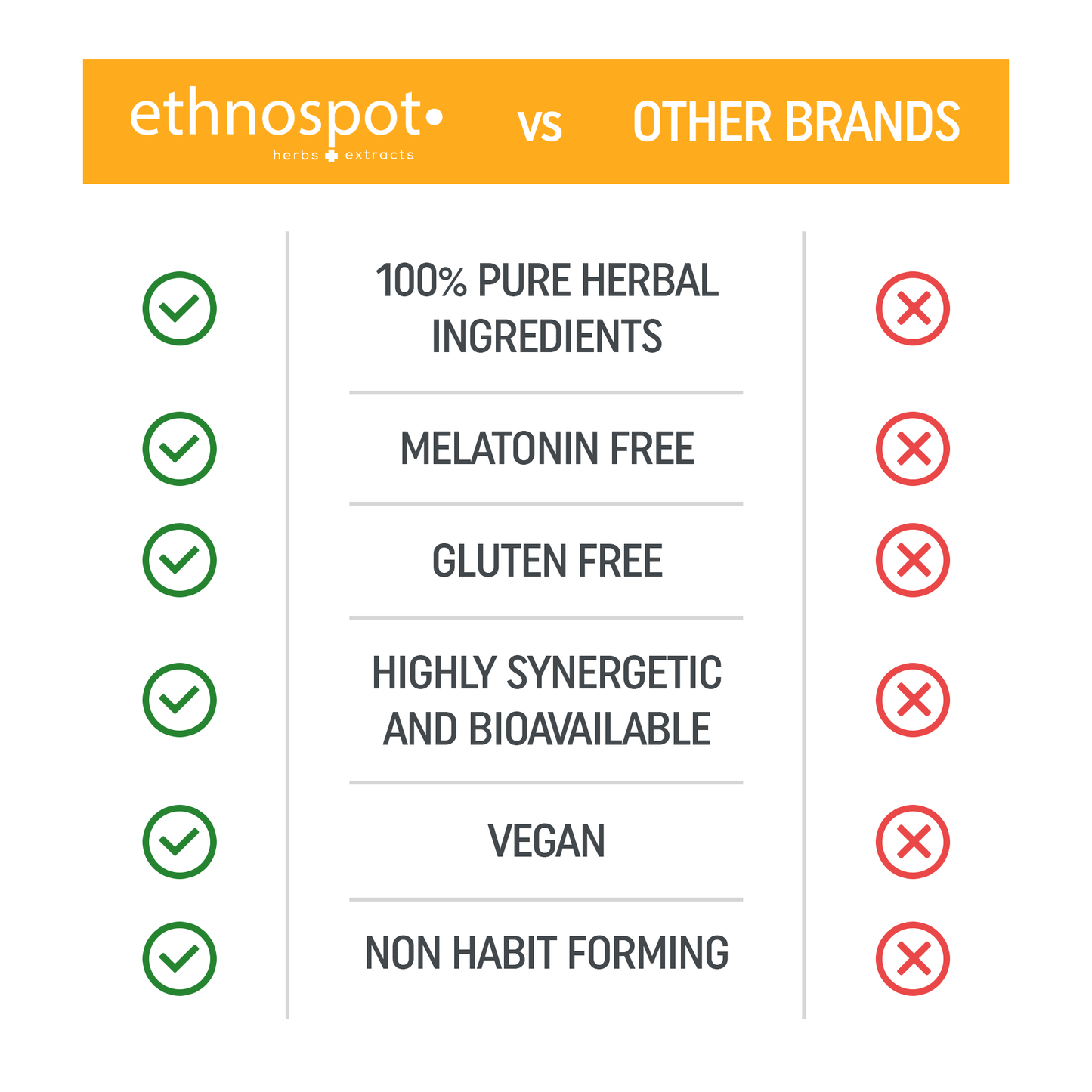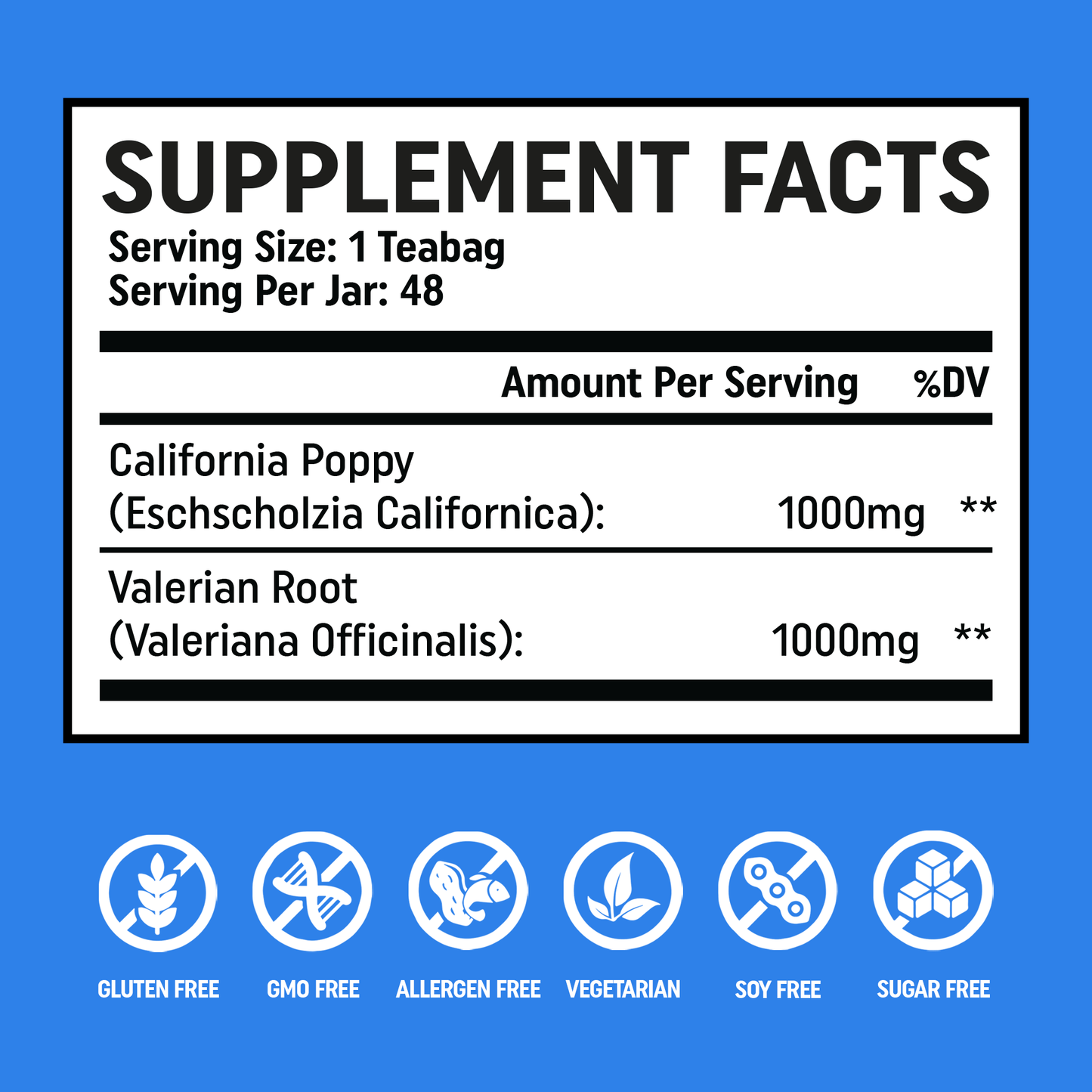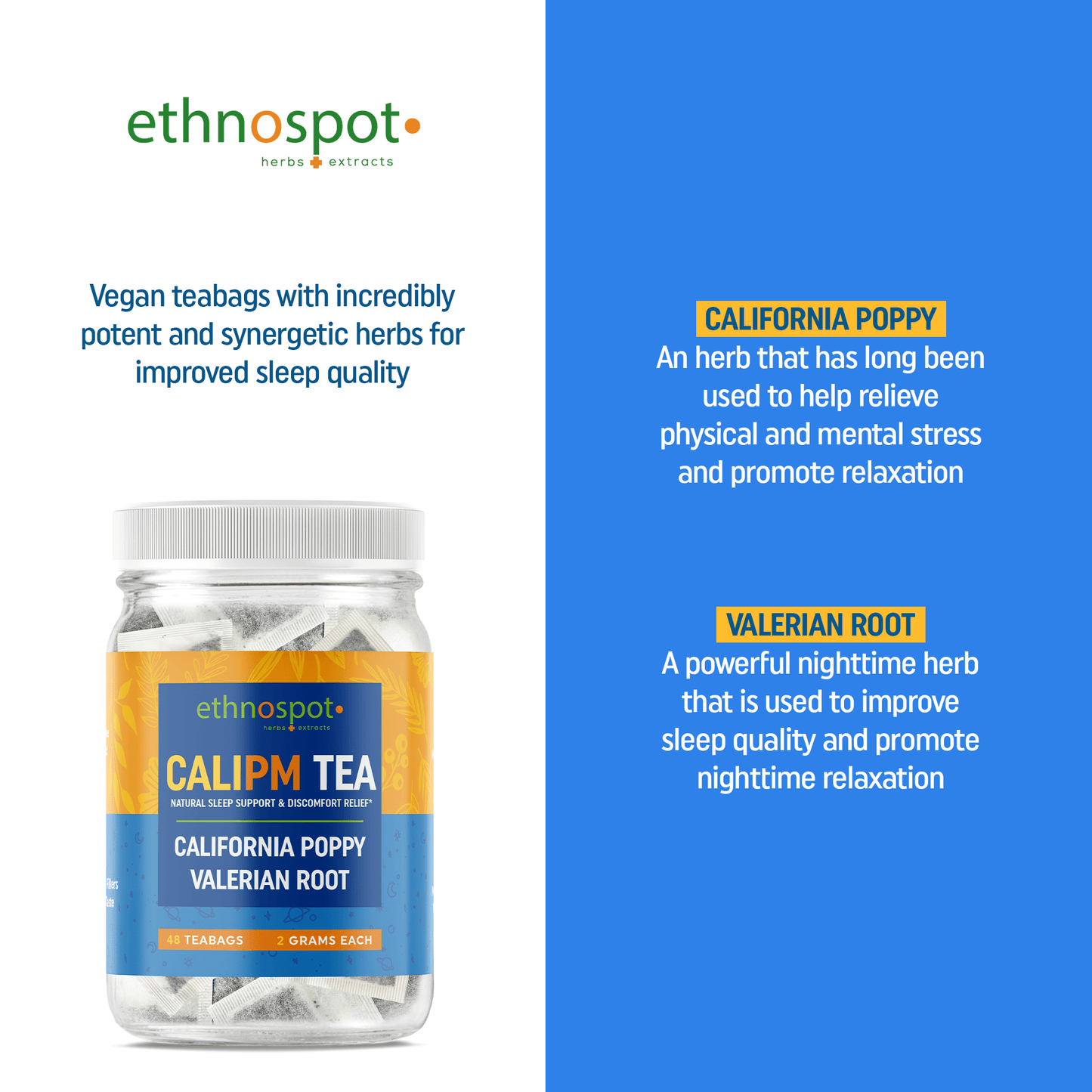 CaliPM Teabags - Sleep Assist Herbal Tea