Kava Kava Root Capsules - Relaxation Inducing Herbal Supplement
Delivery In 5-7 Days, and free delivery on orders $35 or more
100% Satisfaction or Money Back Guarantee
Guaranteed Lower Price
We charge the lowest prices of any herbal supplement company around
Kava Kava Root Capsules are a natural way to promote relaxation and improved mood. Our Full Spectrum Kava Kava Root Capsules are made with all natural Kava Kava extract blend, featuring an enhanced alkaloid profile for maximum effect. These capsules are an ideal way to calm the mind and body, helping you to relax and feel more comfortable in your own skin. Our vegan capsules provide 125 servings of this all natural extract, so you can experience the calming effects of Kava Kava Root without having to worry about possible side effects or interactions with other medications. Whether you're looking for a way to relax after a stressful day, or want to enhance your mood naturally, Kava Kava Root Capsules can help.

Our full spectrum capsules contain an enhanced plant alkaloid profile, bringing all the natural and therapeutic compounds together. In essence, full spectrum means you are getting a more holistically effective capsule than just your basic extract or powder.

Our enhanced alkaloid profile means the pure root ingredient and the naturally extracted compounds are working together.

Kava (Piper methysticum) or Kava Kava is a crop of the Pacific Islands. The name kava is from Tongan and Marquesan.

Kava Kava root has long been used in traditional medicine to support elevated moods and promote physical and mental relaxation, calming the mind and body.

Non Habit Forming: unlike most chemical supplements, this herbal supplement is 100% natural and contains ZERO filler ingredients. Each capsule is carefully formulated with the highest quality, all natural, and non-solvent extracts and only contain active ingredients.

125 Vegan Capsules: Our bottle contains 125 vegan capsules, providing a convenient and long-lasting supply of Kava Kava. With daily use, you can enjoy the benefits of this powerful herb for weeks to come.
See Images For Supplement Facts Panel & Ingredients
Bioavailable Whole Plant Parts
View full details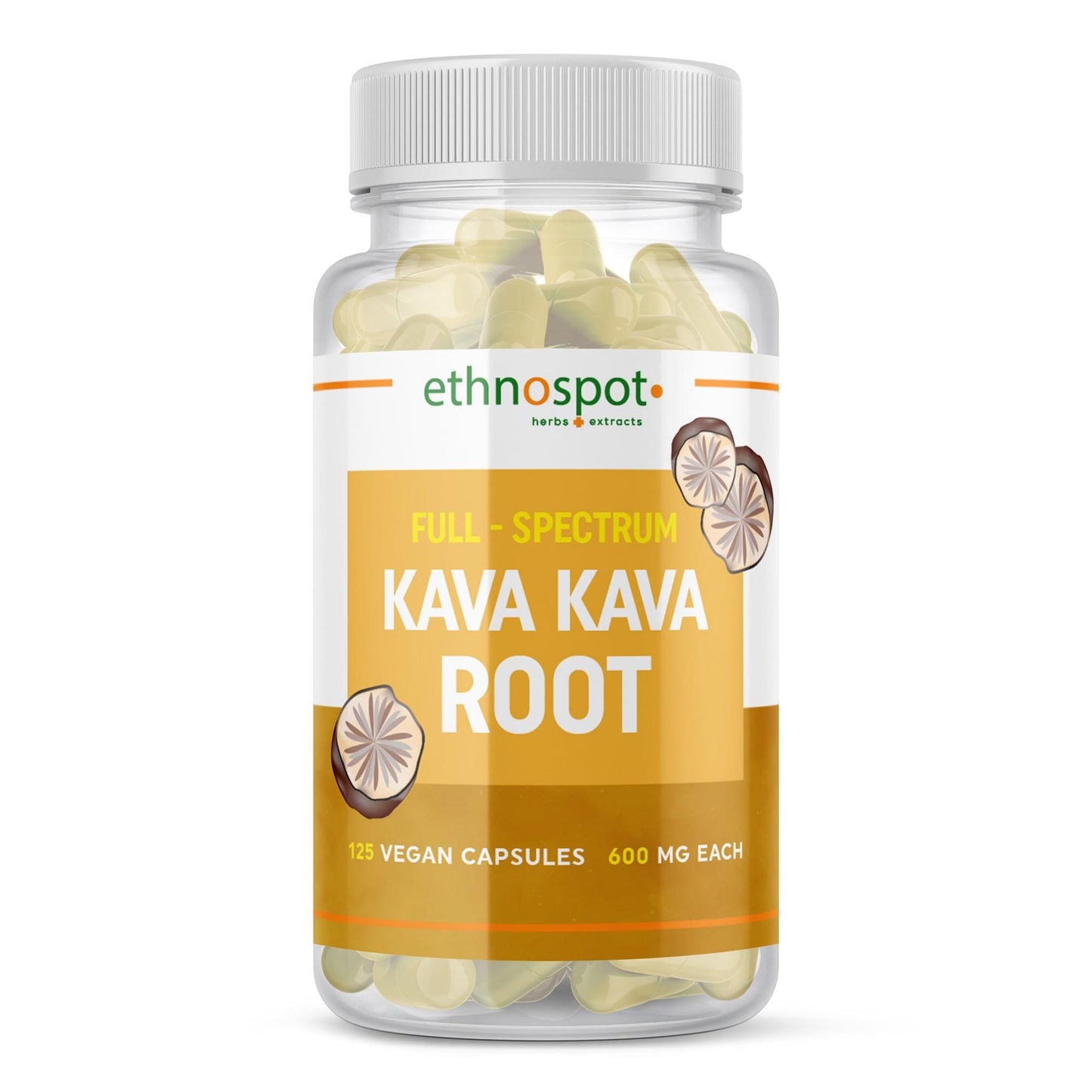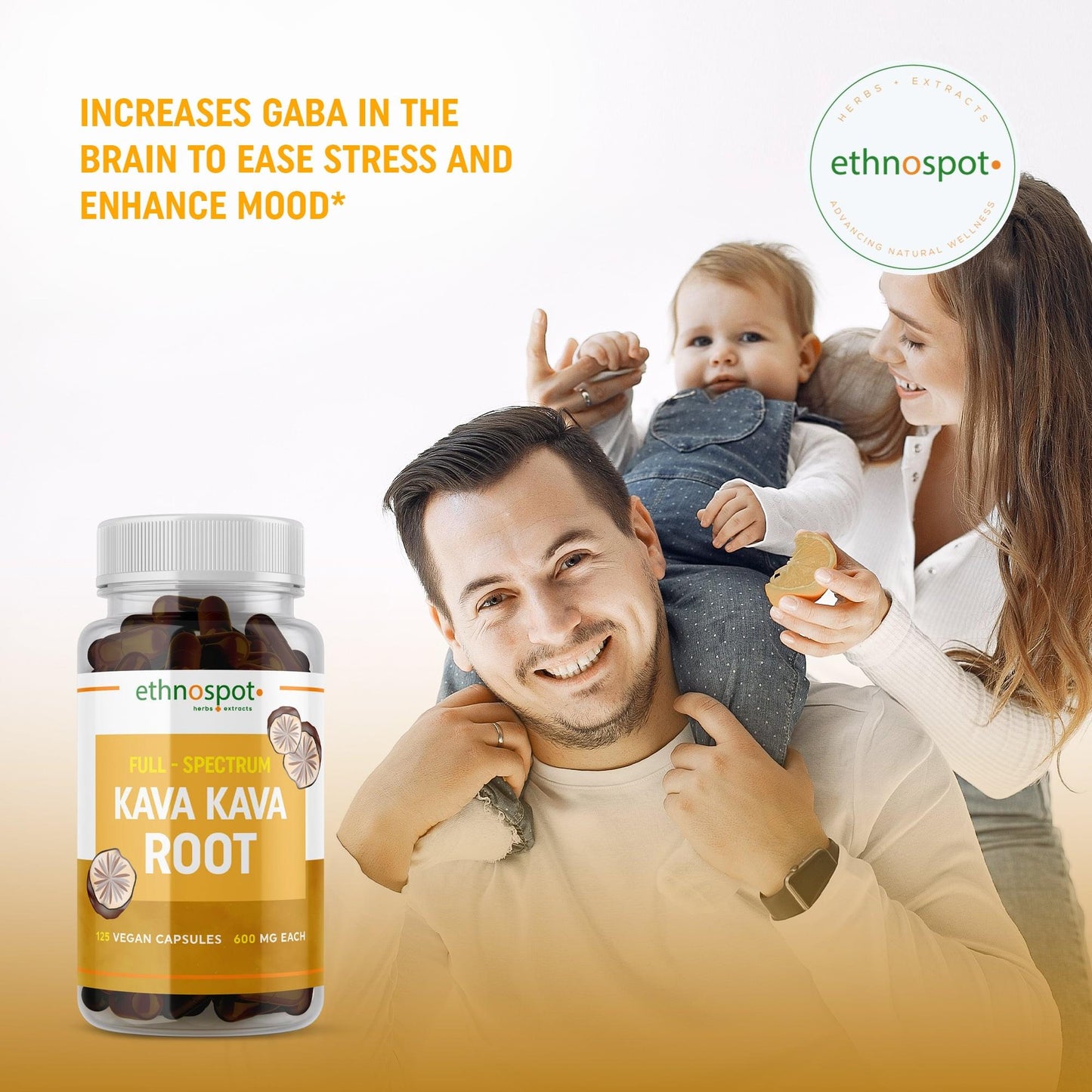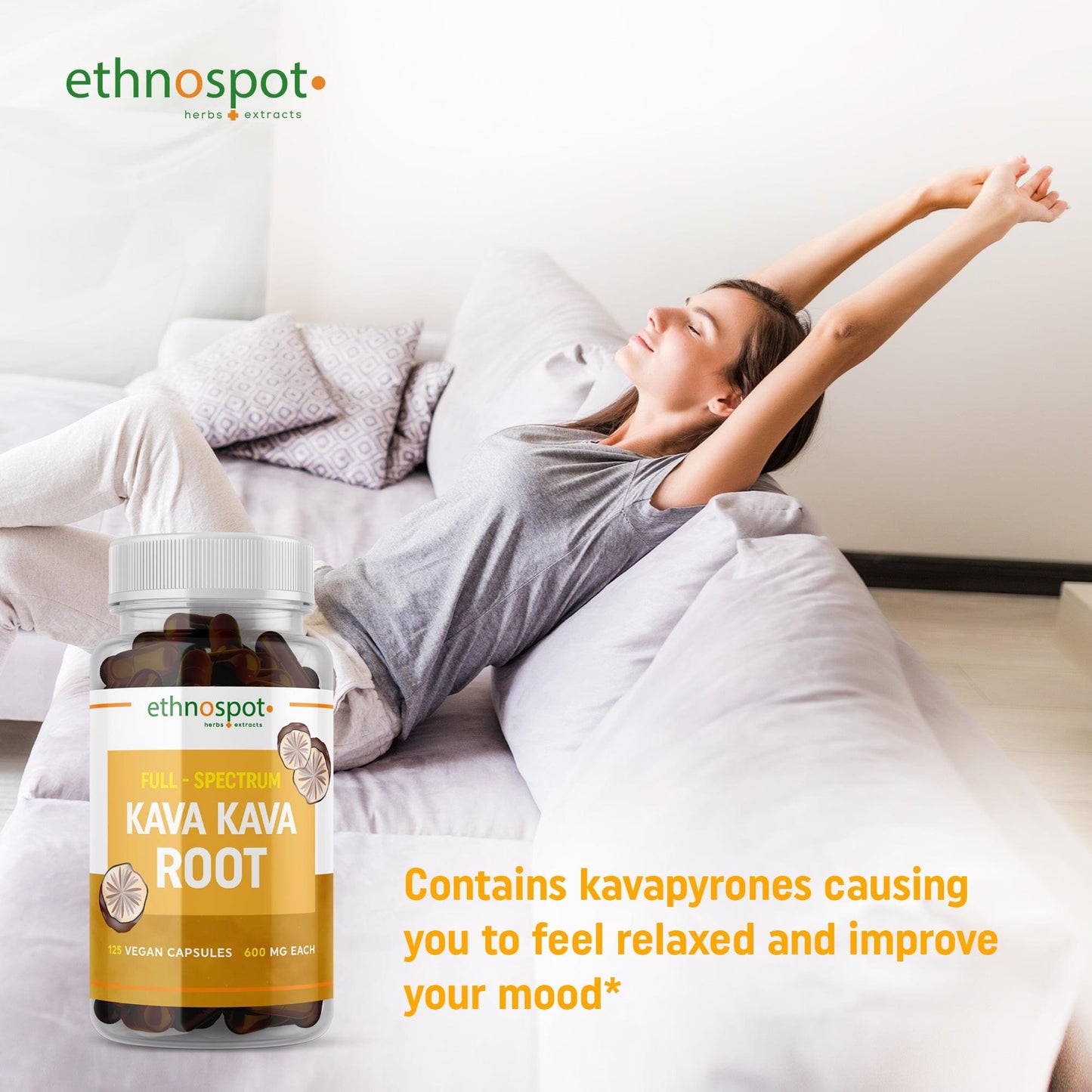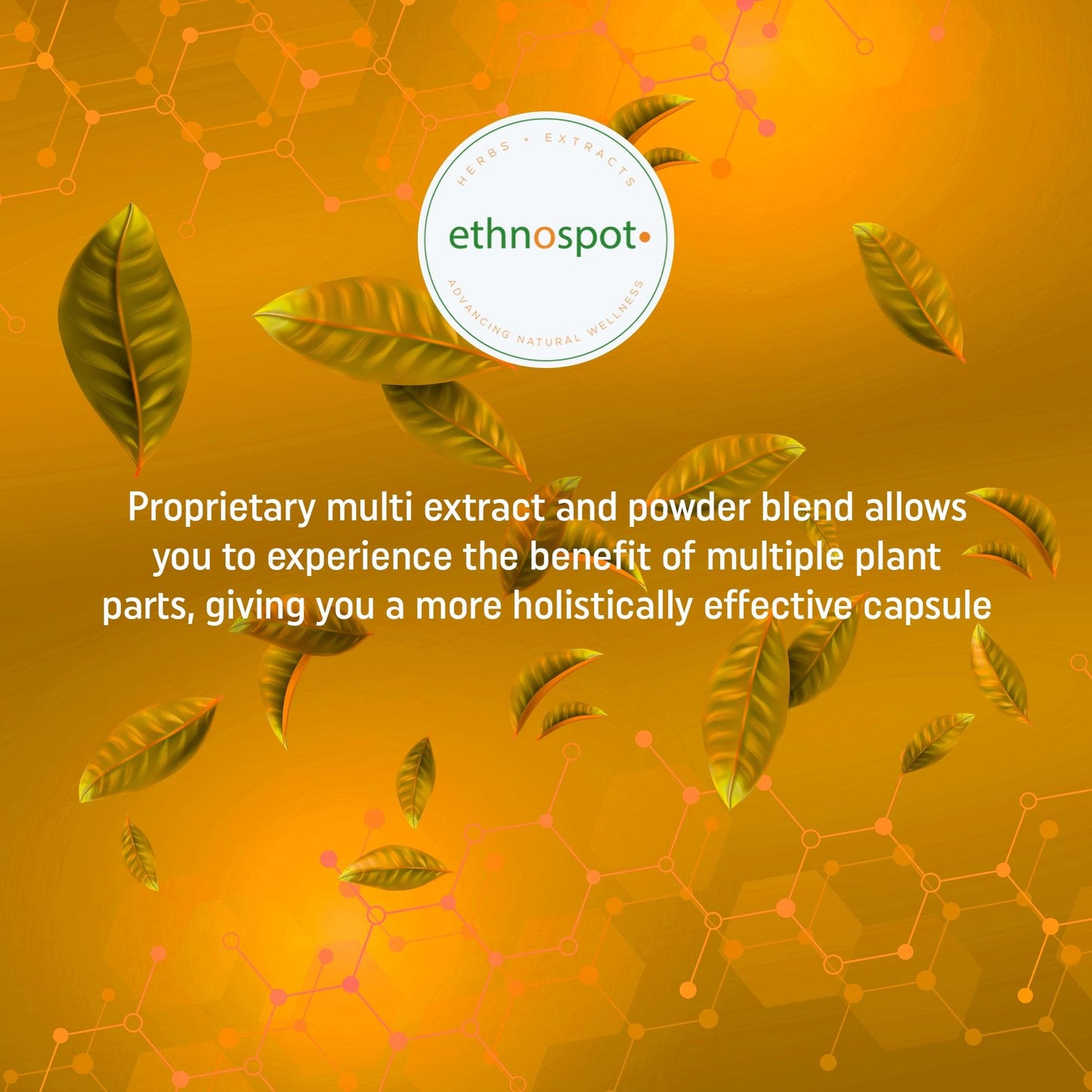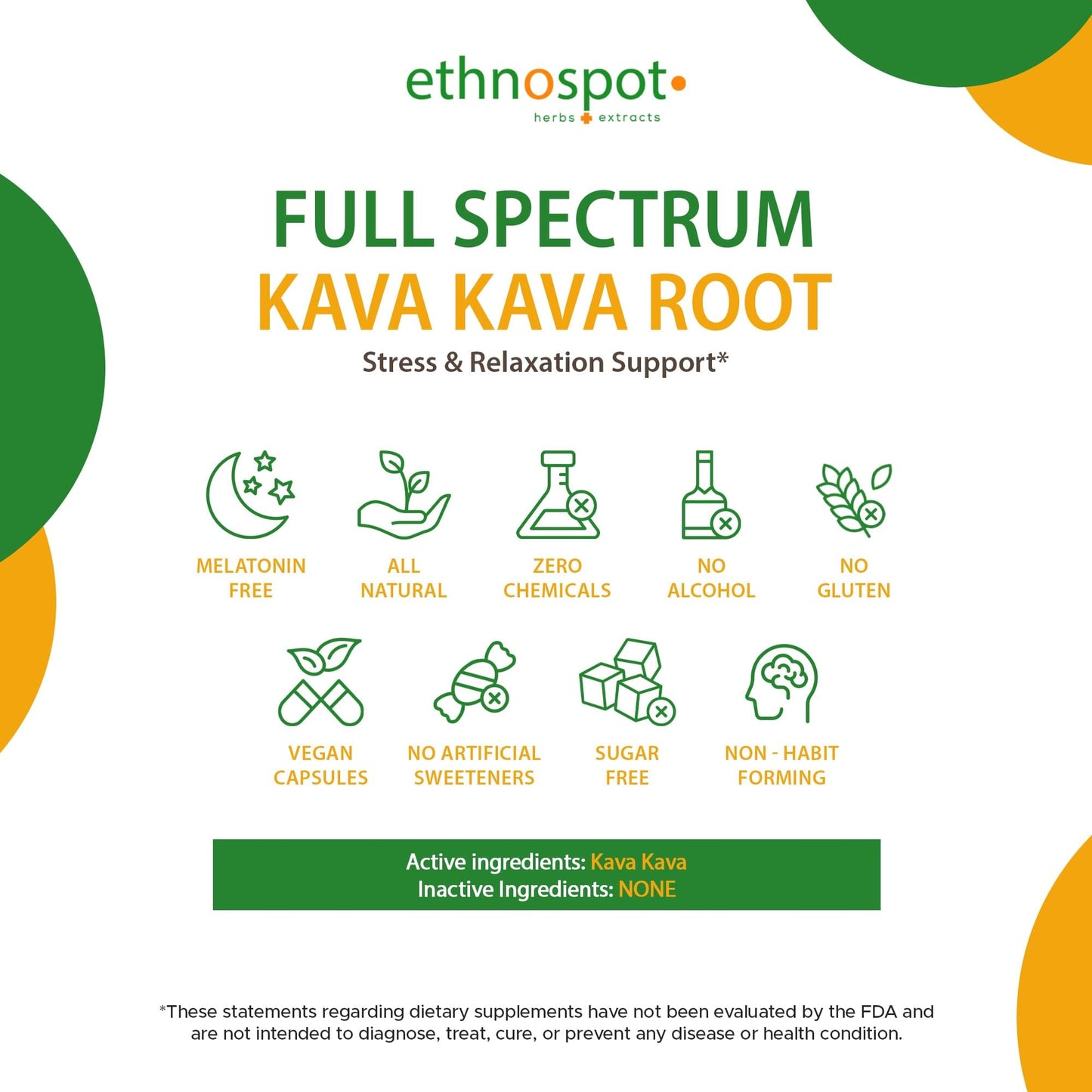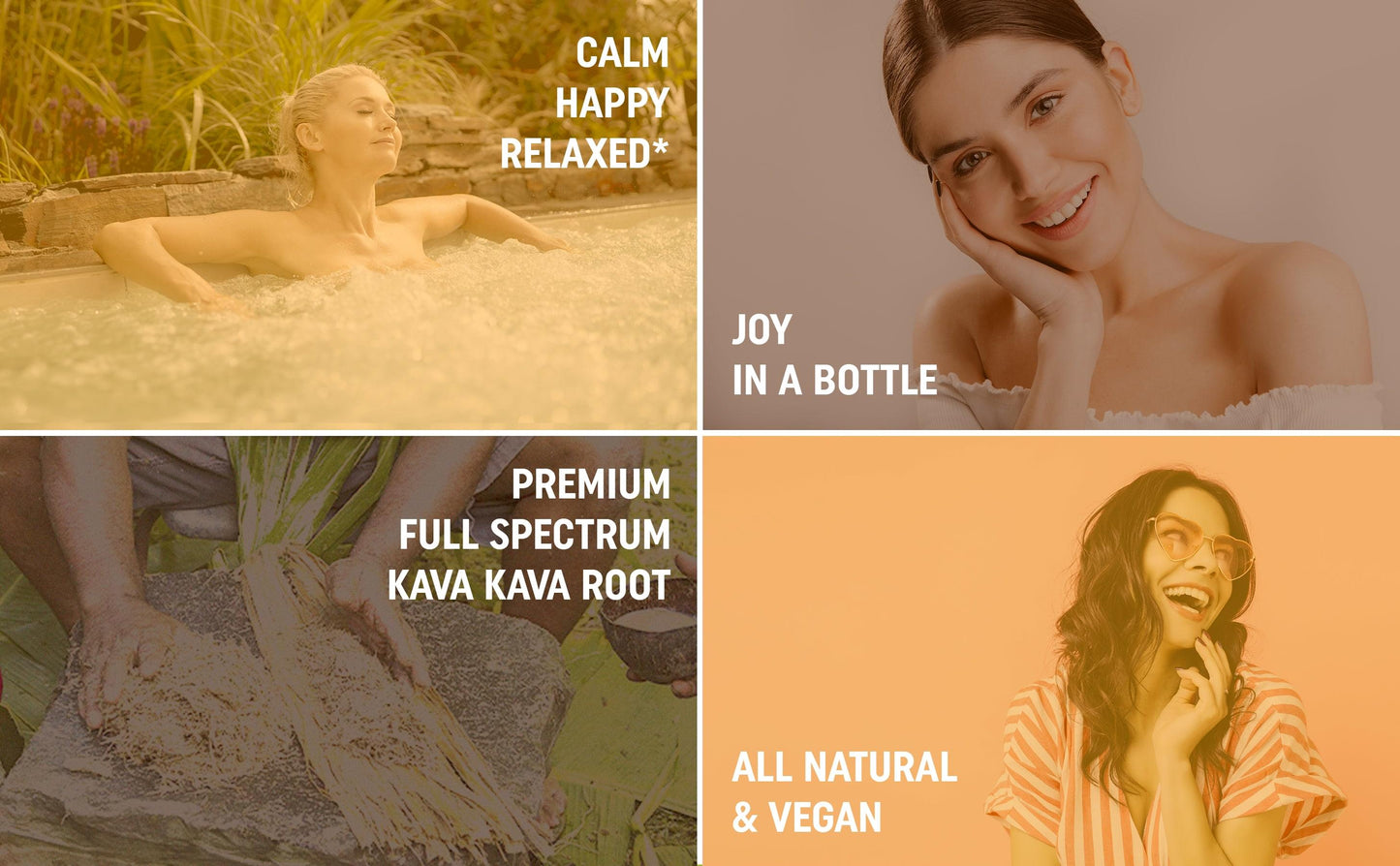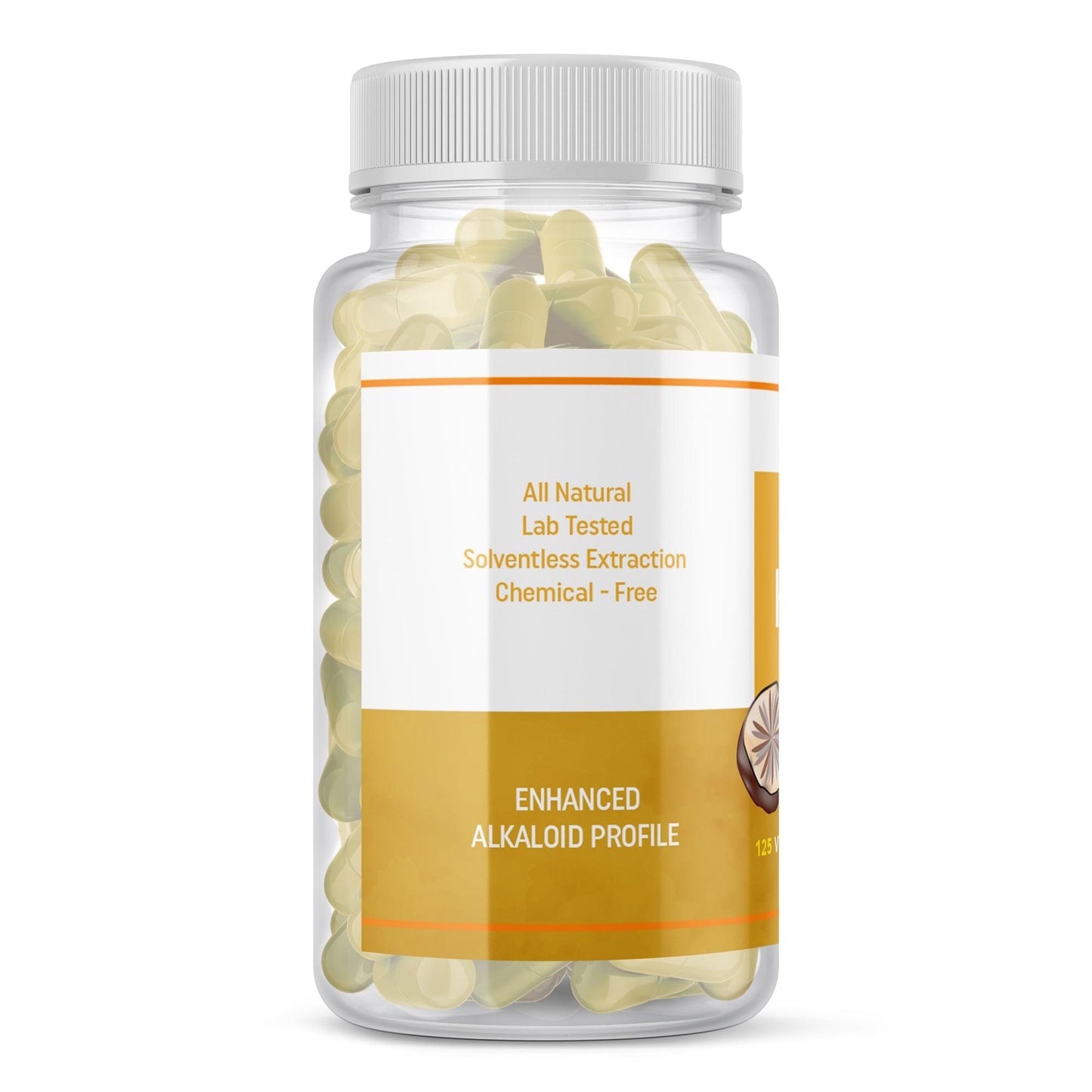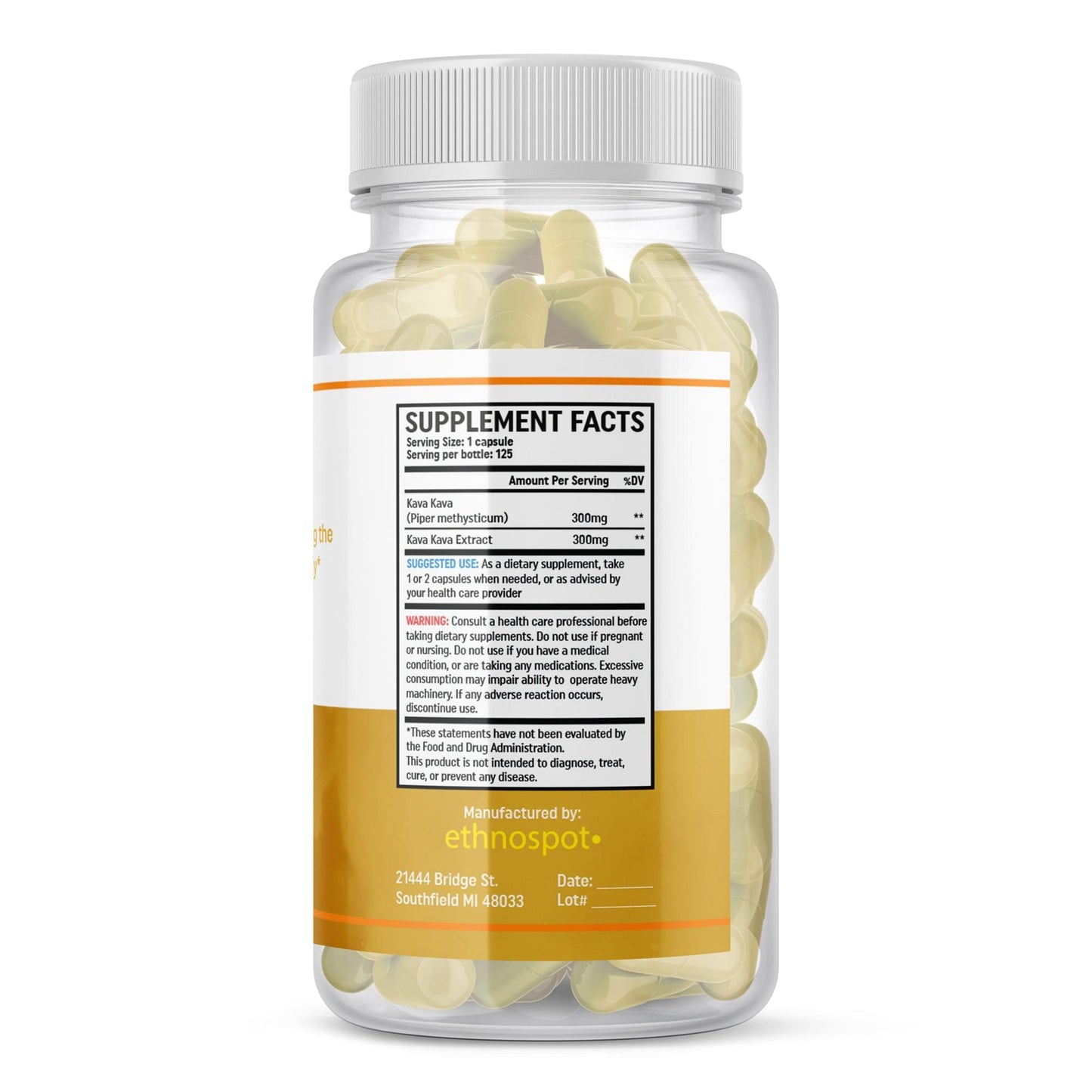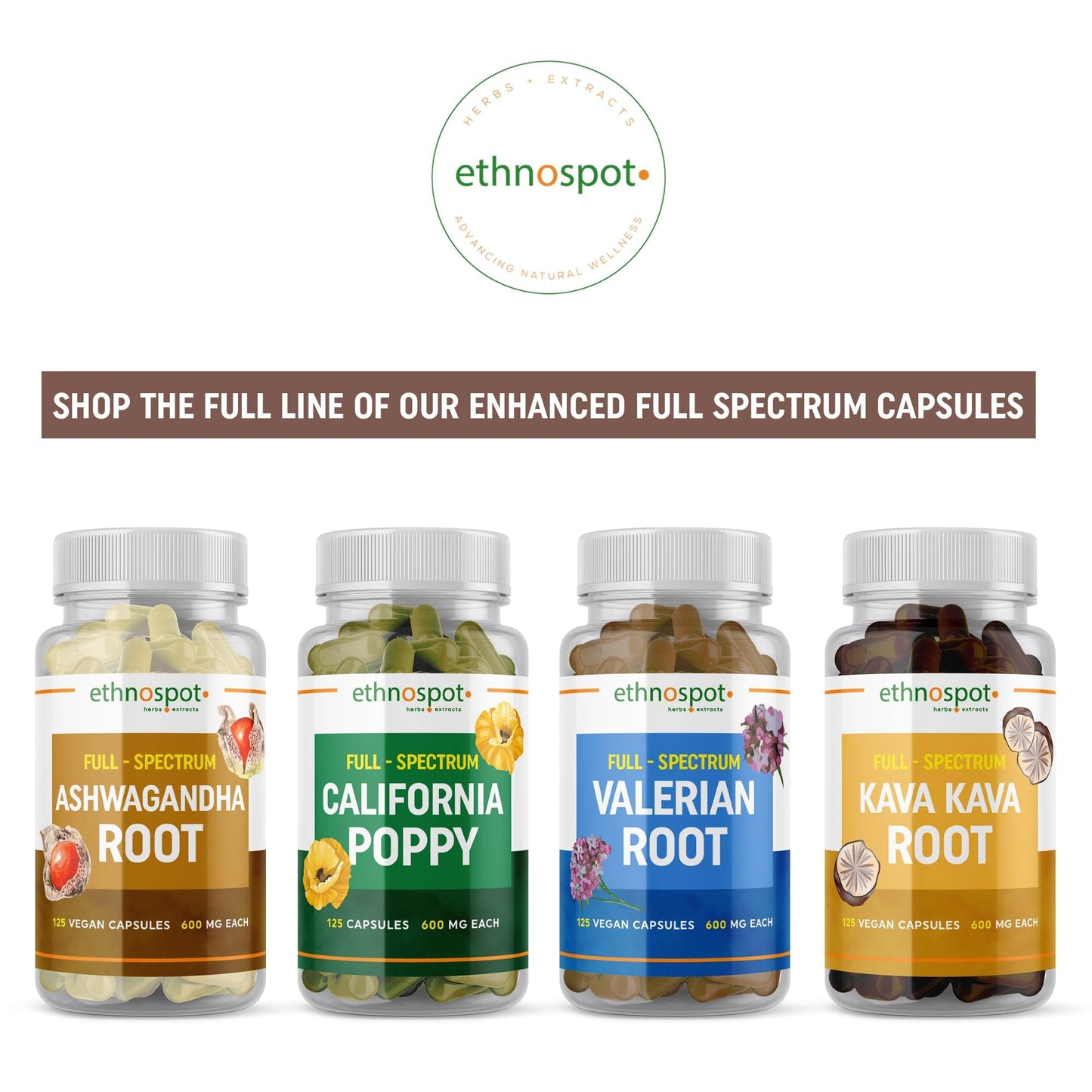 Kava Kava Root Capsules - Relaxation Inducing Herbal Supplement