Ginger Root Teabags - Digestive Support Herbal Tea
Delivery In 5-7 Days, and free delivery on orders $35 or more
100% Satisfaction or Money Back Guarantee
Guaranteed Lower Price
We charge the lowest prices of any herbal supplement company around
Ginger Root Teabags are the perfect way to enjoy a cup of tea that helps with digestive health. Made with pure ginger root, these teabags provide a natural source of flavor and health benefits to help reduce occasional bloating and gas. Each teabag contains 2 grams of carefully selected ginger root for maximum potency. This tea is vegan-friendly and comes in a box containing 48 teabags, so you can enjoy it every day. With Ginger Root Teabags, you can get the benefits of ginger root in an easy and convenient way.

Premium herbal tea made from 100% pure and natural single ingredient 

Modern usage: Ginger root is used as a natural remedy for nausea, motion sickness, and indigestion. It is also used as an anti-inflammatory and pain reliever.

History: Ginger root has been used for medicinal purposes for centuries in traditional Chinese, Ayurvedic, and Arabic medicine.

Scent and flavor: Ginger root has a strong, spicy aroma and a slightly sweet and pungent taste.

48 vegan teabags per jar, providing a long-lasting supply of tea. This makes it a great option for those who want to stock up on a high-quality tea without having to constantly reorder.
See Images For Supplement Facts Panel & Ingredients
Bioavailable Whole Plant Parts
View full details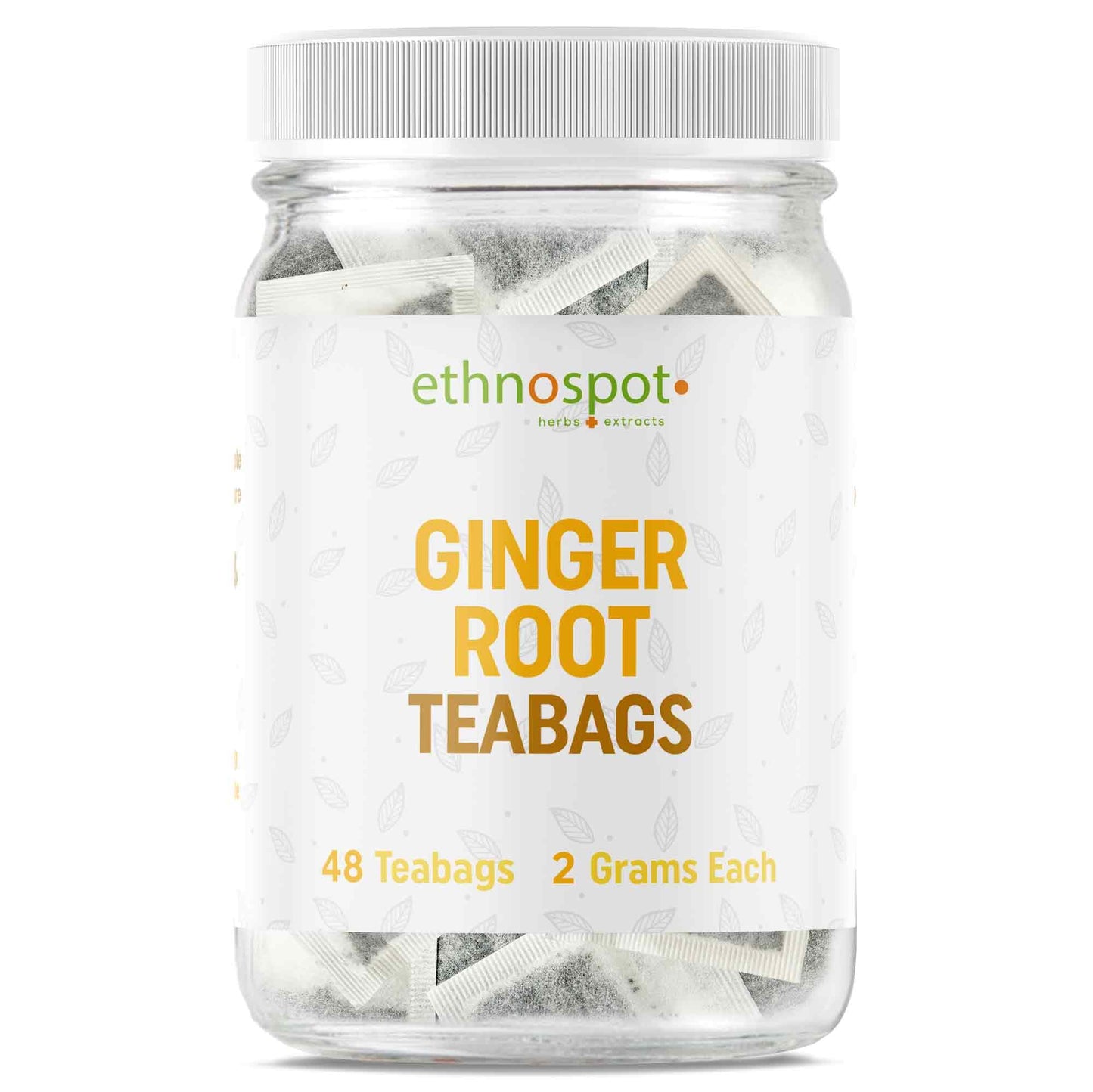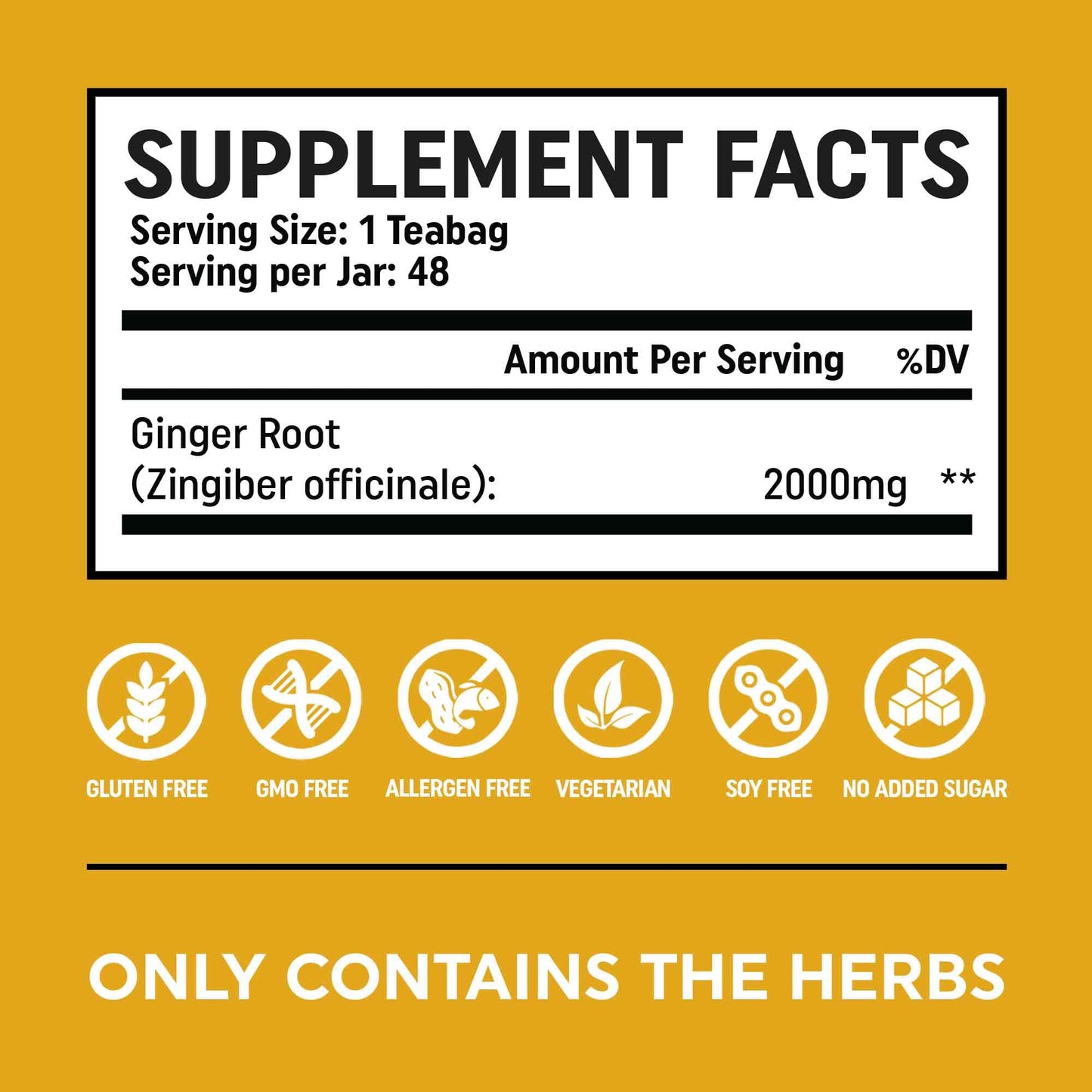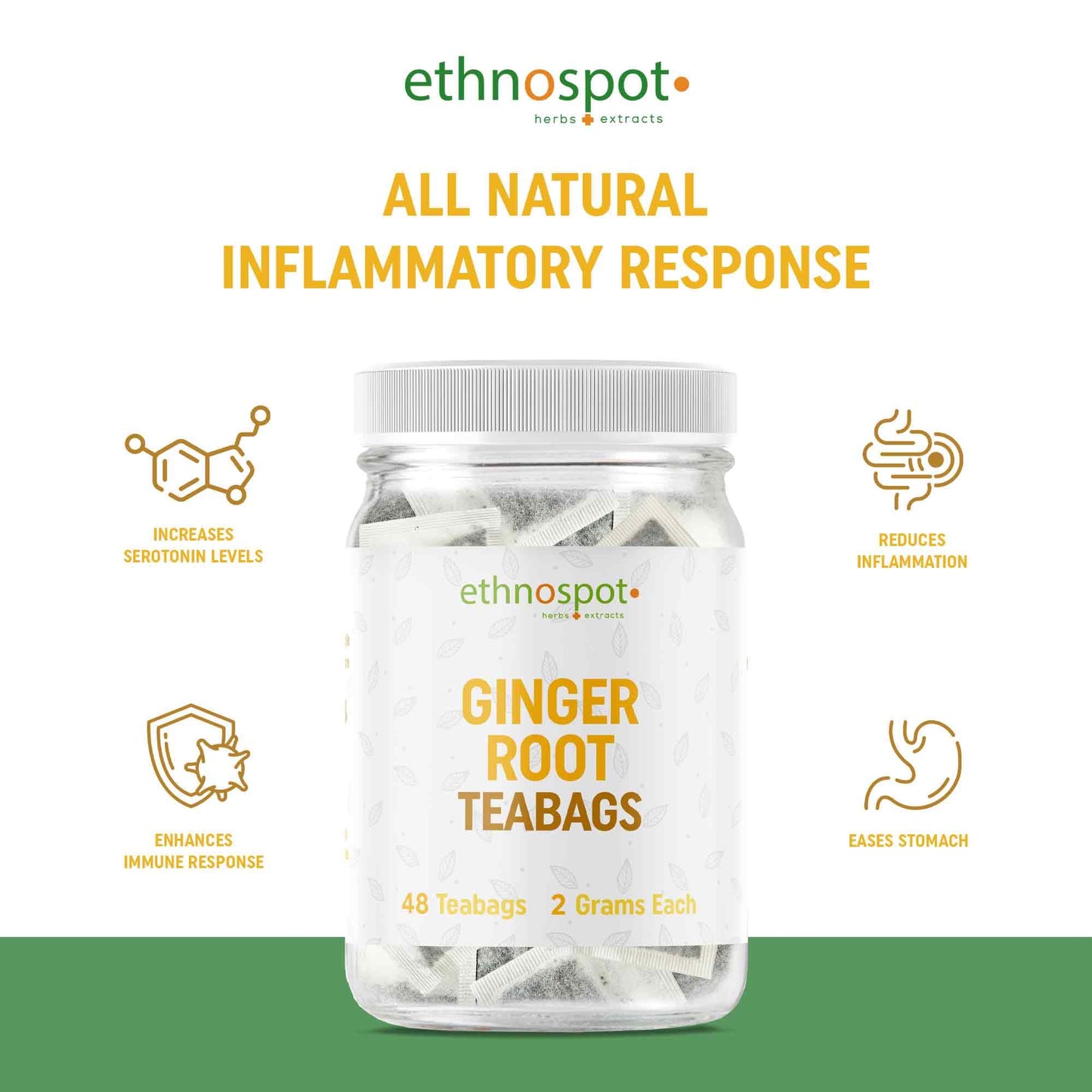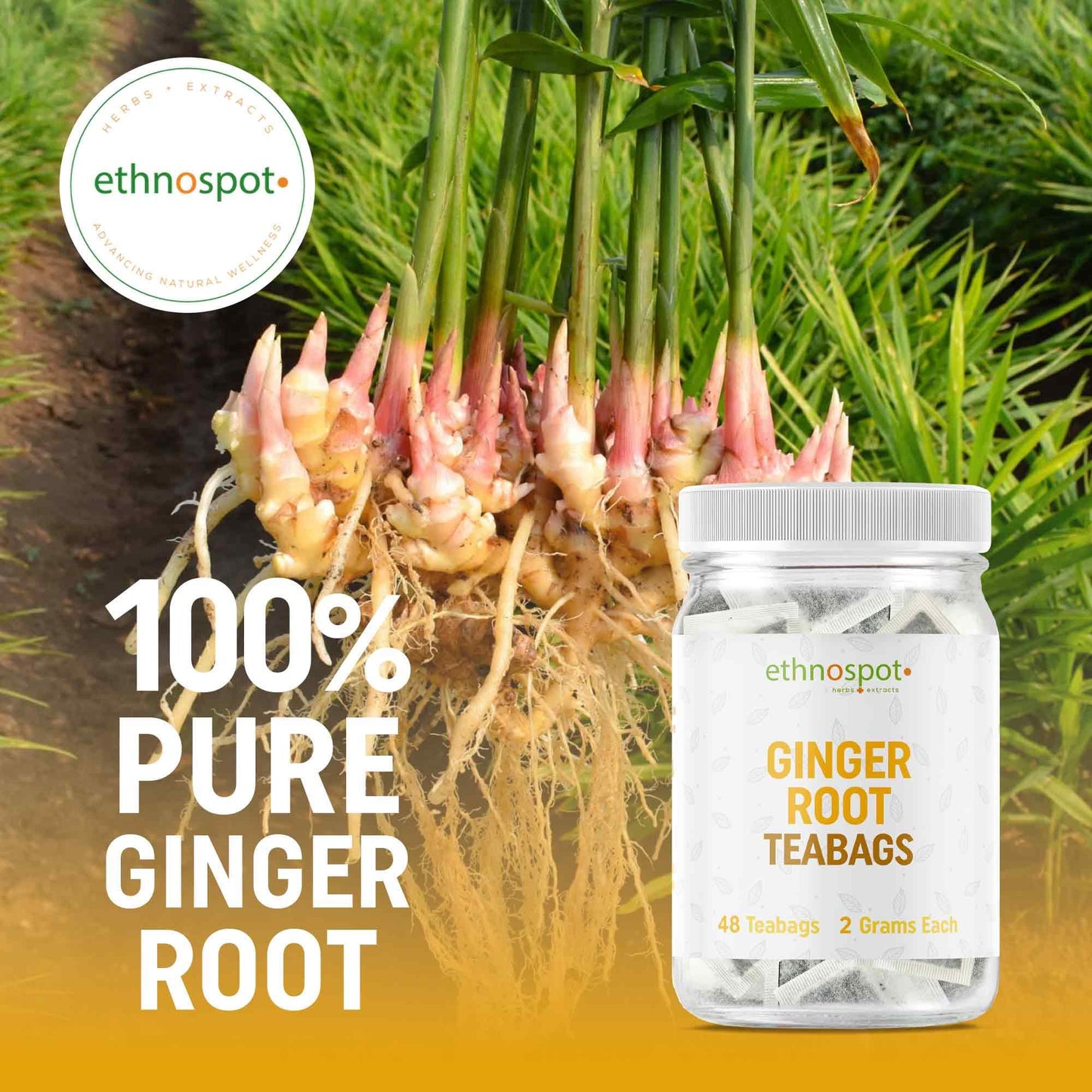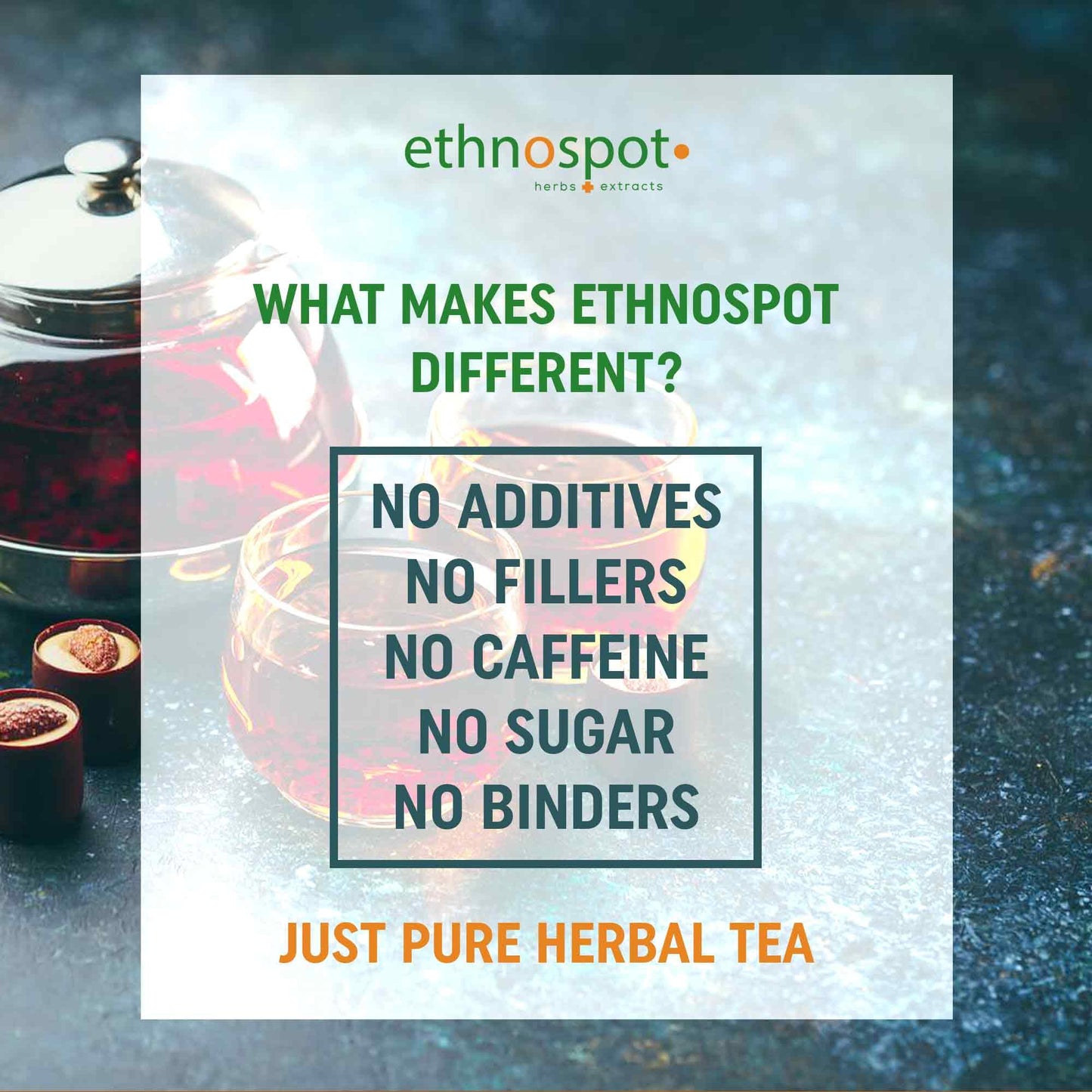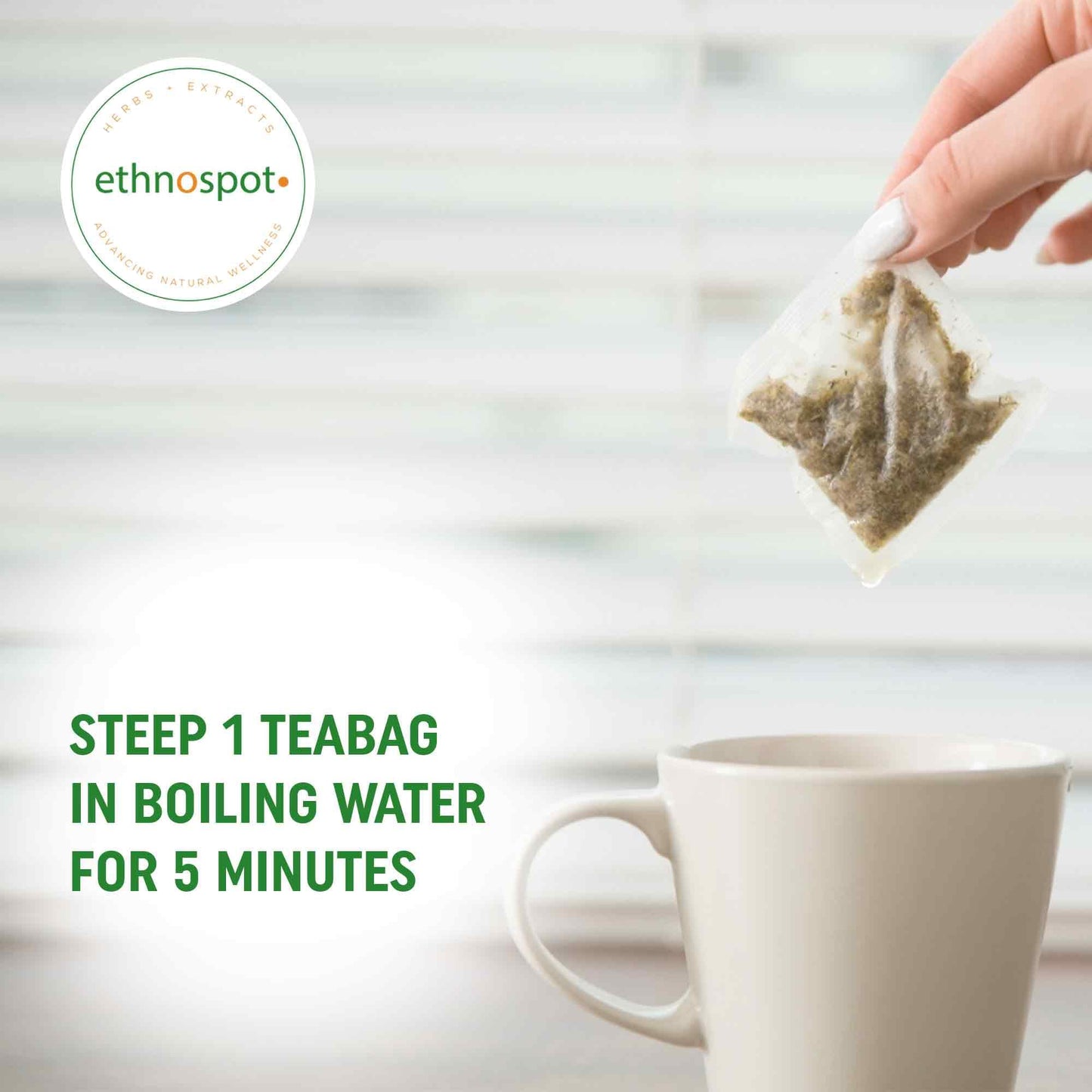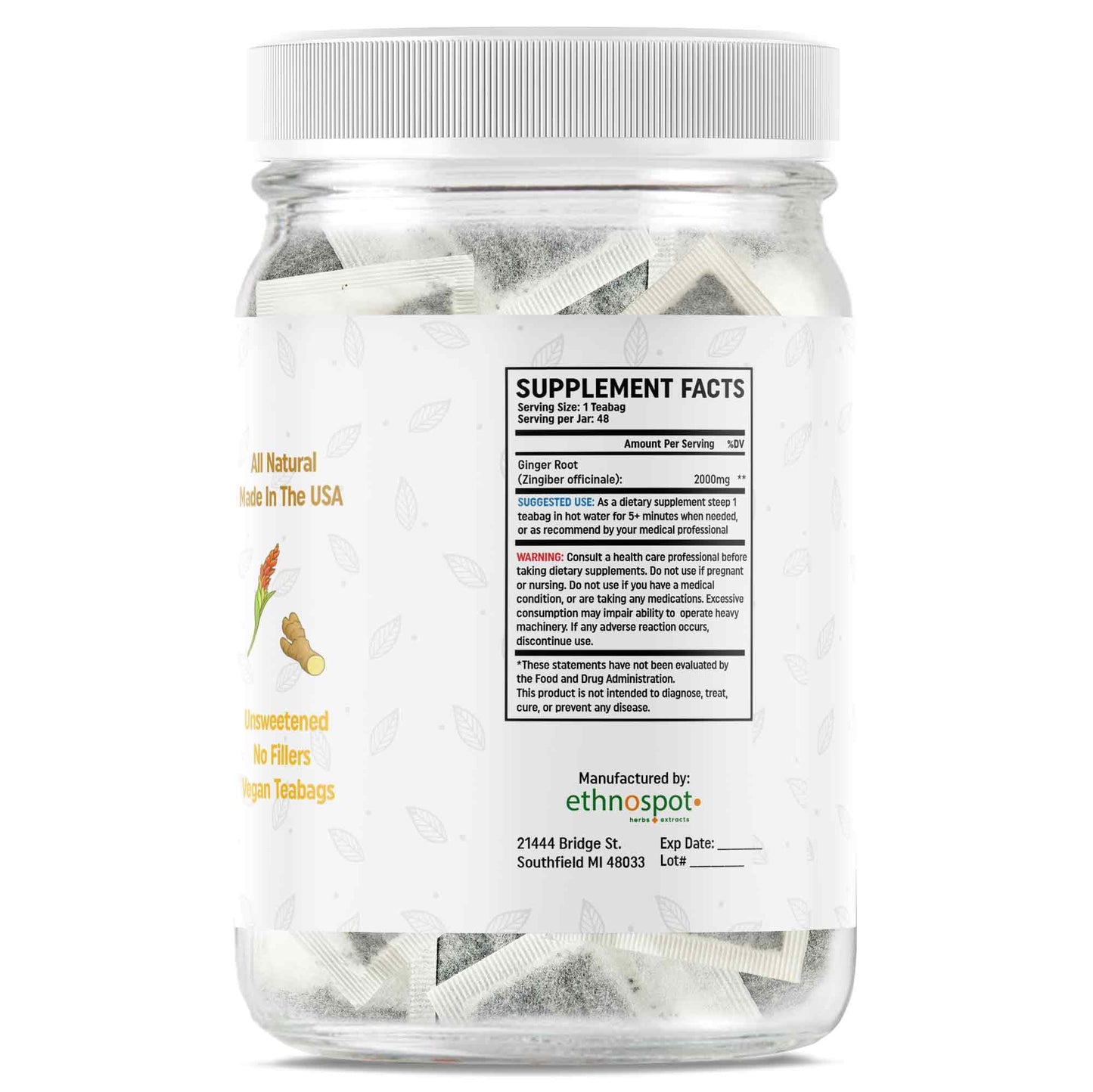 Ginger Root Teabags - Digestive Support Herbal Tea