5-in-1 Herbal Capsule Blend Bundle
Delivery In 5-7 Days, and free delivery on orders $35 or more
100% Satisfaction or Money Back Guarantee
Guaranteed Lower Price
We charge the lowest prices of any herbal supplement company around
Introducing our Herbal Capsule Blend Bundle, a comprehensive collection of natural supplements designed to support overall wellness and vitality. This bundle features a variety of herbal blends to provide a balanced and diverse source of nutrition.

CaliNRG Capsules contain a unique blend of California Poppy, Bitter Orange, Yerba Mate, Guarana, and Black Pepper to support energy production, promote relaxation, and reduce stress levels.

CaliPM Capsules combine California Poppy and Valerian Root to promote a calm and restful sleep, while our RootsPm Capsules offer a blend of Ashwagandha, Kava Kava, and Valerian Root to support relaxation and reduce stress.

Pacificalm Capsules contain California Poppy, Kava Kava, Rhodiola Rosea, Matcha, and Ginger, providing a balanced source of energy and mental clarity.

RootsPM Capsules contain Valerian Root, Ashwagandha, and Kava Kava to deliver stress-free sleep, perfect after a busy day.

Lastly, our VitalRoots Capsules feature a blend of Panax Ginseng, Eleuthero Root, American Ginseng, Ashwagandha, Turmeric, and Ginger to support immune function, reduce inflammation, and improve overall vitality.

Each of these contain 100 vegan capsules, for a total of 500 health-boosting capsules!

Combined, these five products offer a holistic approach to wellness, providing a diverse range of herbal blends to support energy, relaxation, sleep, mental clarity, and immune function. Take a step towards a healthier and more balanced lifestyle with our Herbal Capsule Blend Bundle.
See Images For Supplement Facts Panel & Ingredients
Bioavailable Whole Plant Parts
View full details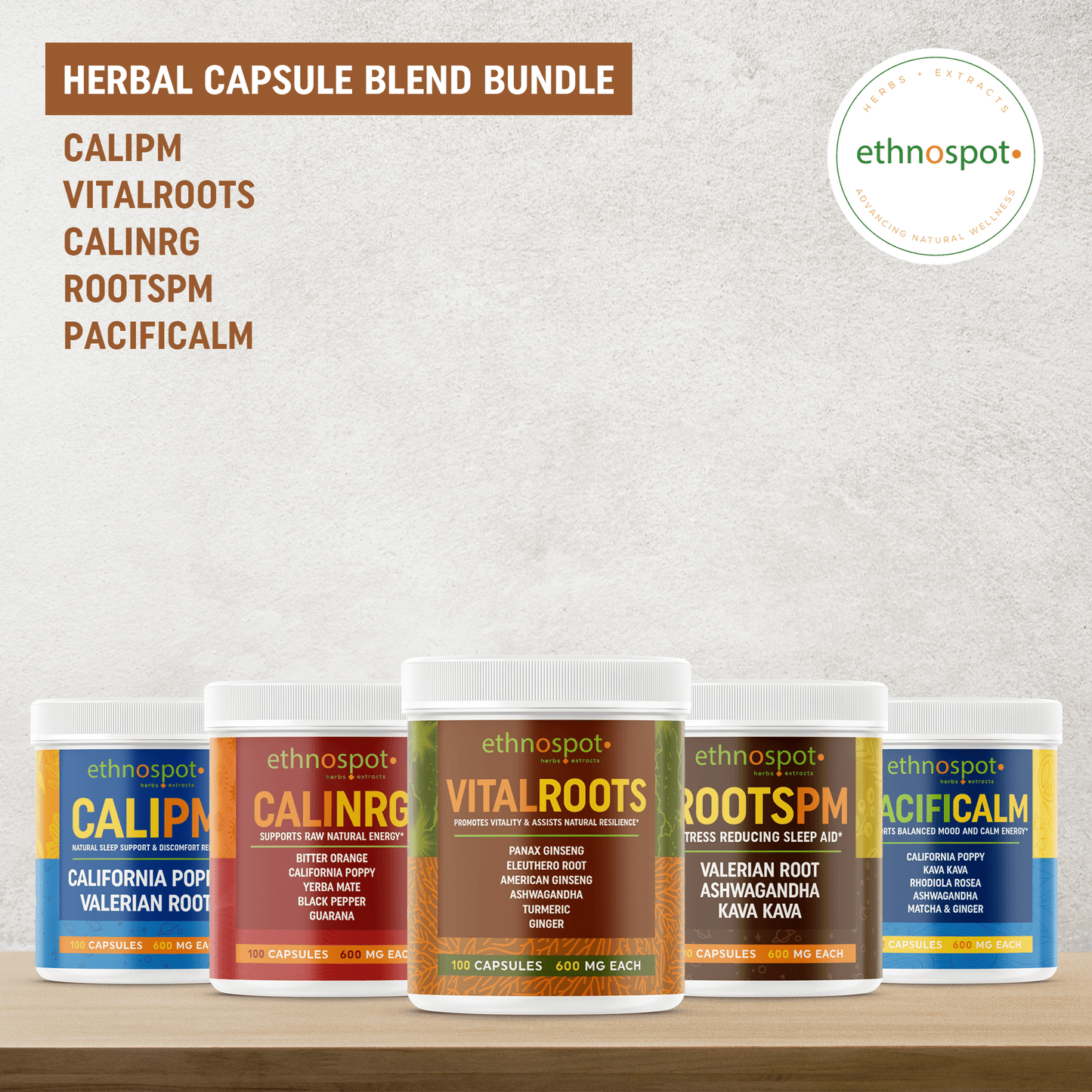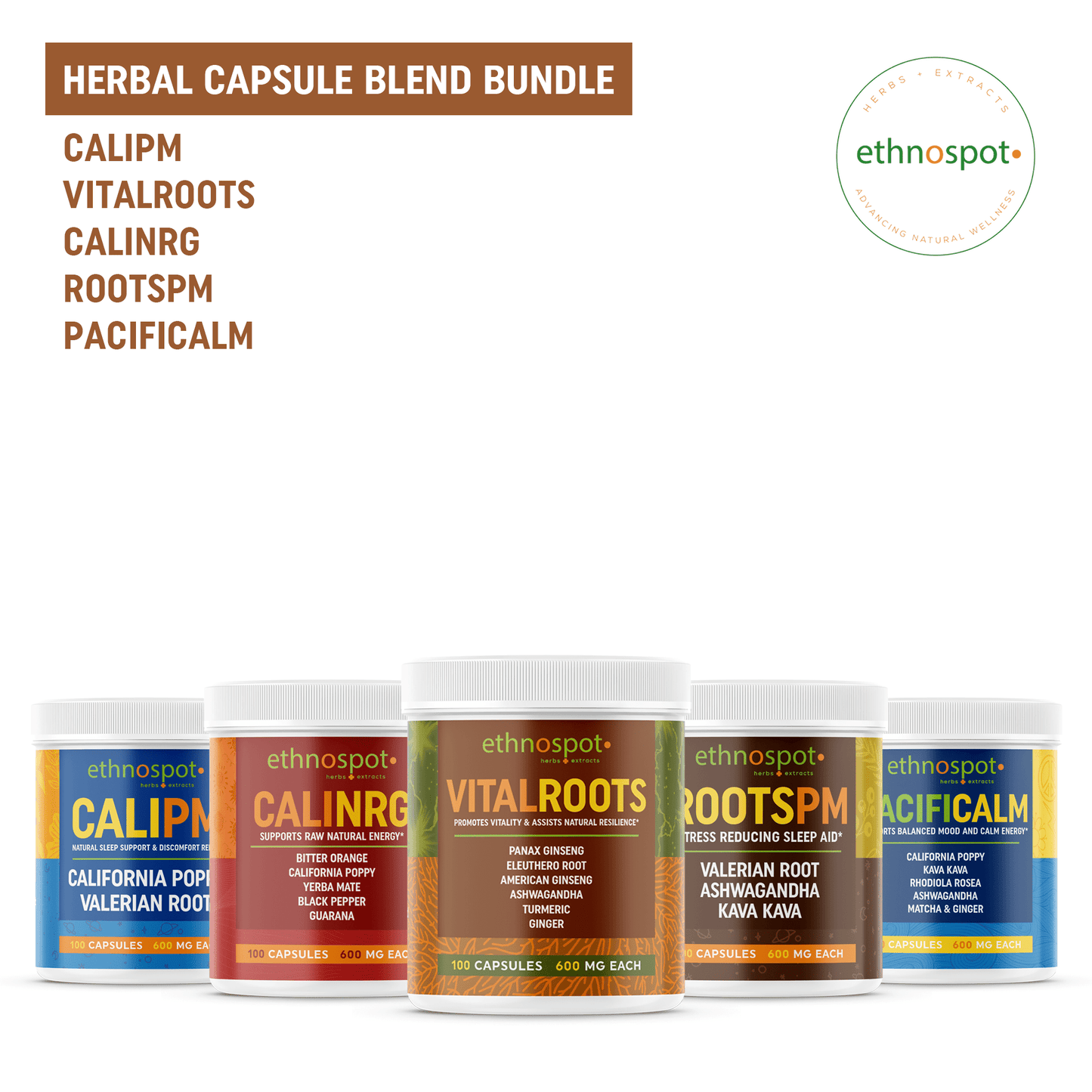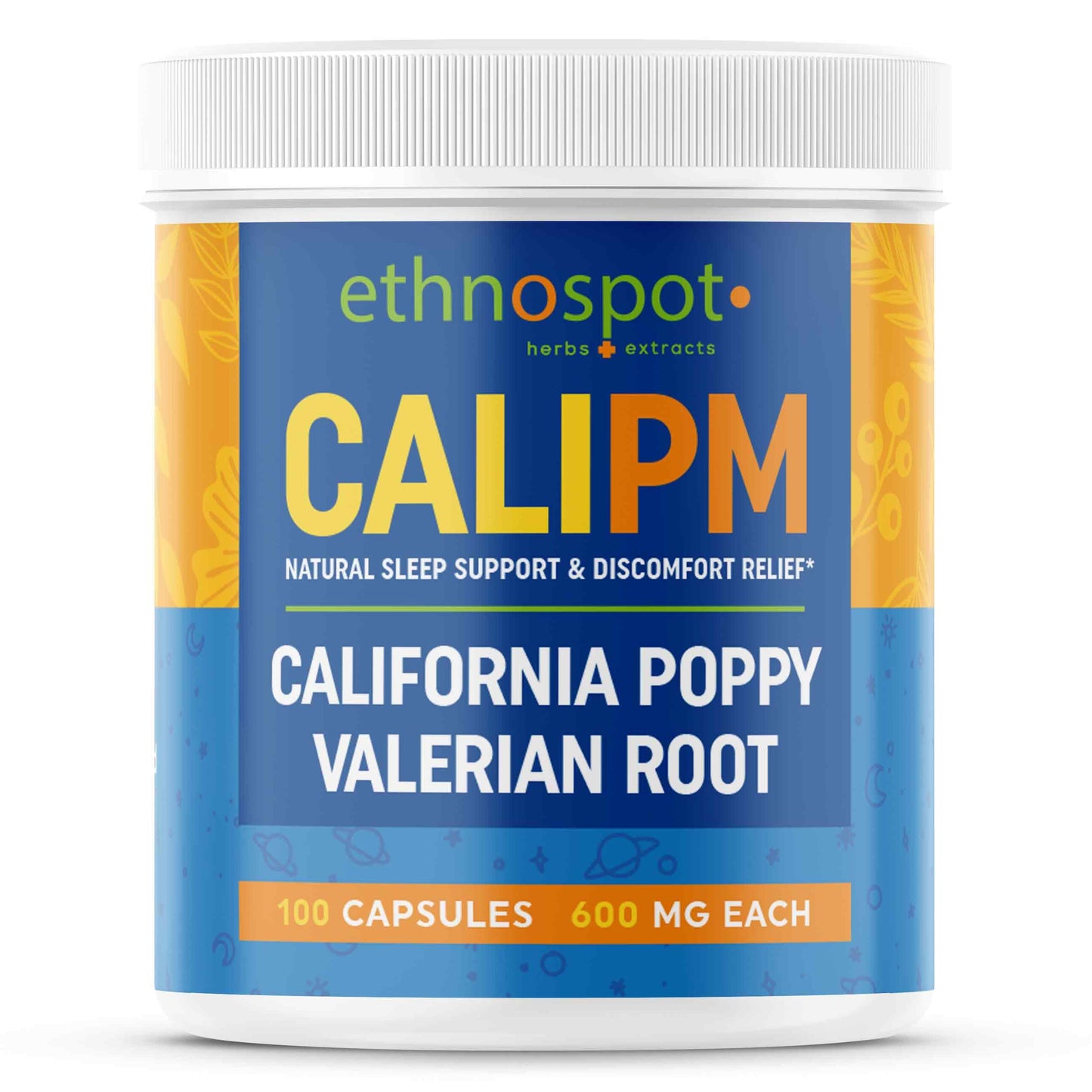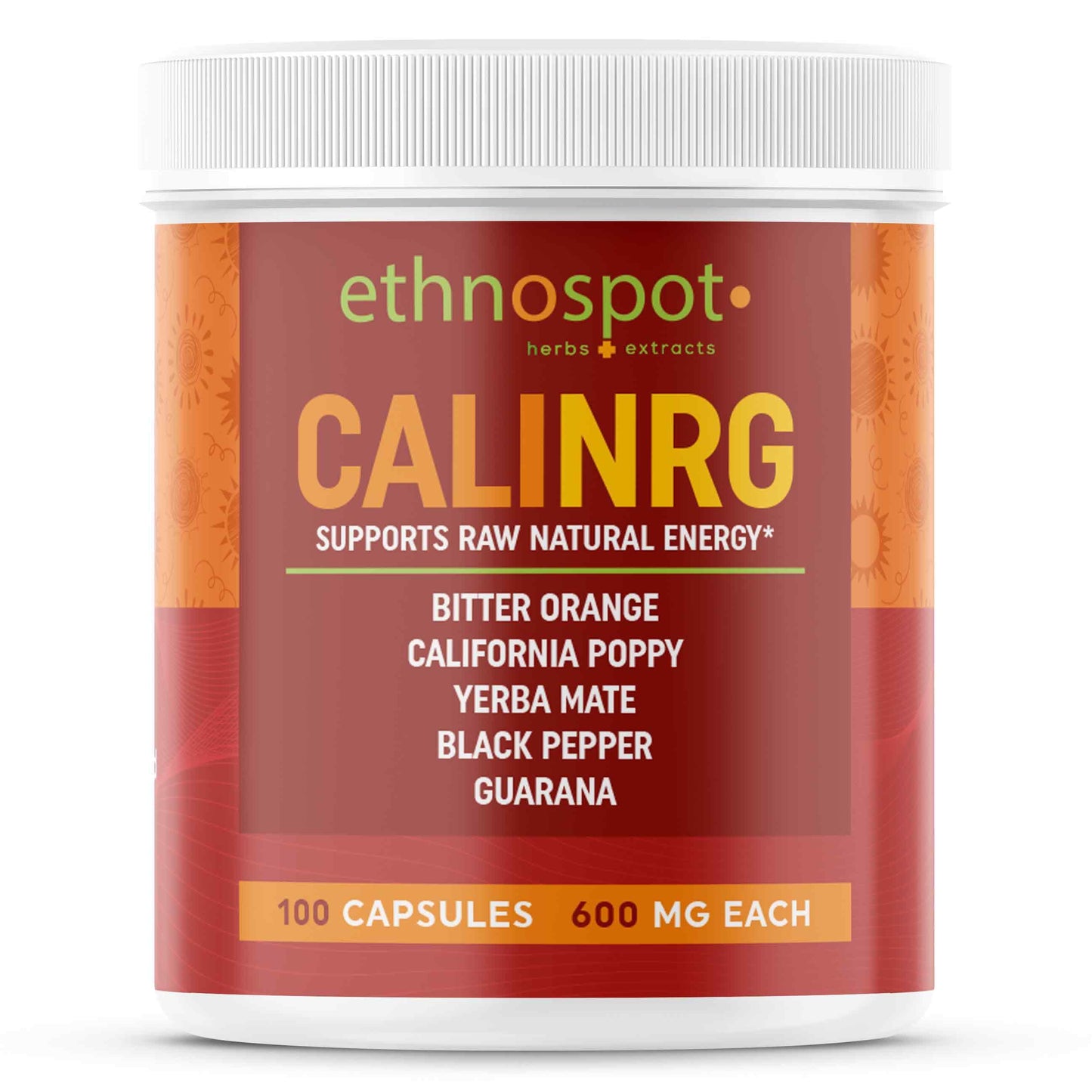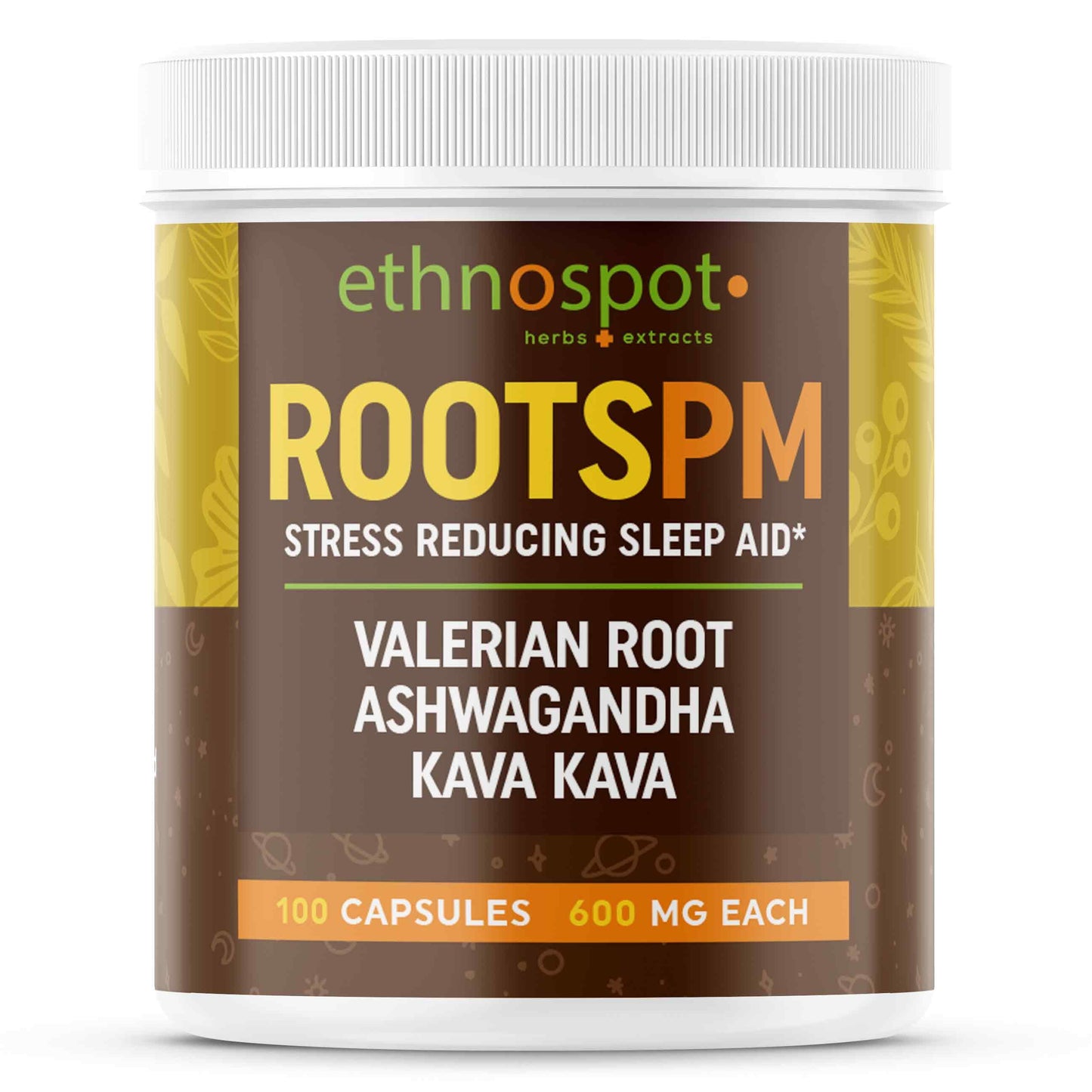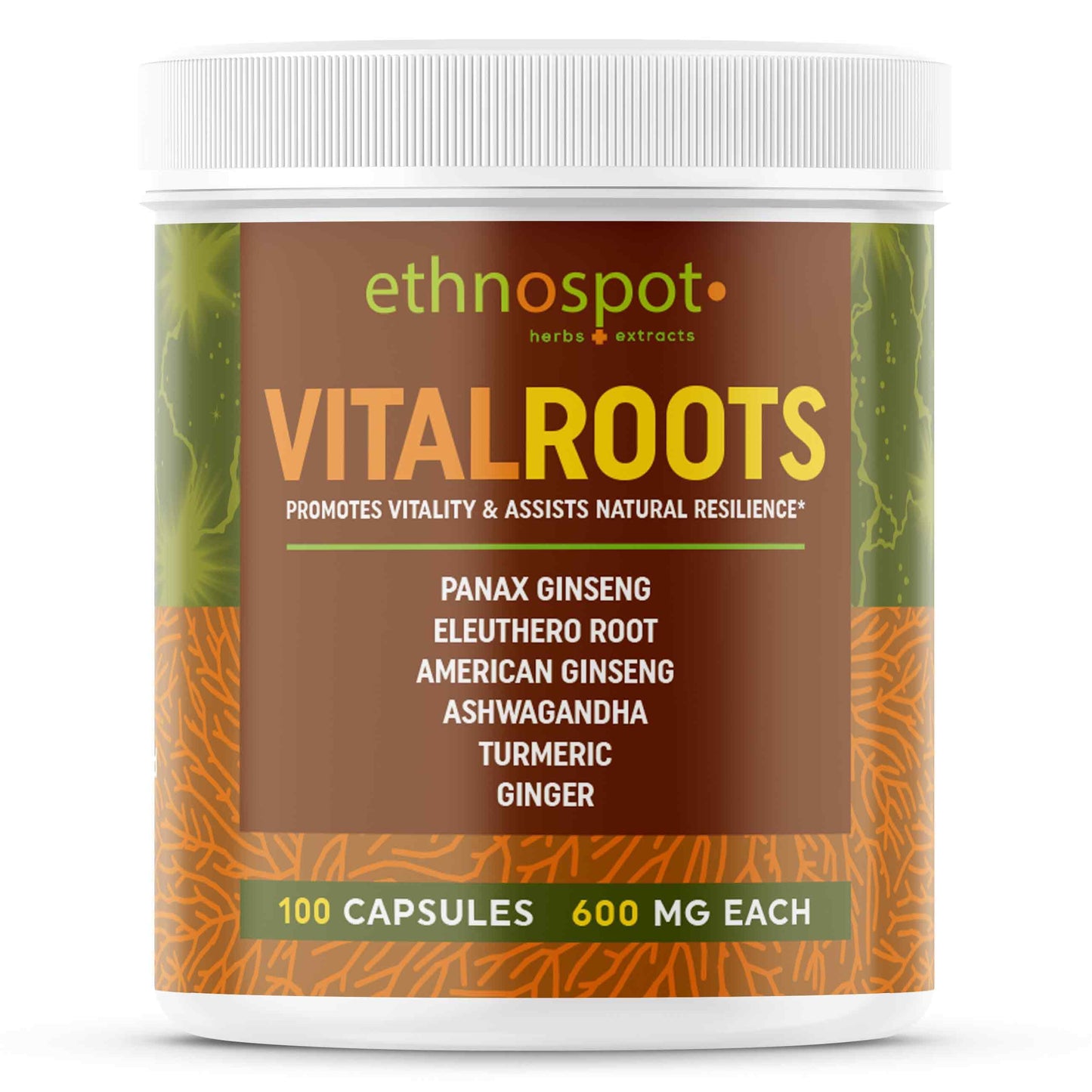 5-in-1 Herbal Capsule Blend Bundle