5-in-1 Herbal Tea Blend Bundle
Delivery In 5-7 Days, and free delivery on orders $35 or more
100% Satisfaction or Money Back Guarantee
Guaranteed Lower Price
We charge the lowest prices of any herbal supplement company around
Introducing our Herbal Tea Blend Bundle, a collection of natural teas and capsules that feature a variety of powerful herbs and adaptogens to promote overall wellness and vitality.

CaliNRG Tea is a blend of California Poppy, Bitter Orange, Yerba Mate, Guarana, and Black Pepper, providing a natural source of energy while promoting relaxation and reducing stress levels.

CaliPM Tea features a combination of California Poppy and Valerian Root to support a calm and restful sleep, making it perfect for unwinding in the evening.

RootsPM Tea combines Ashwagandha, Kava Kava, and Valerian Root to promote relaxation and a peaceful state of mind.

Pacificalm Tea features a blend of California Poppy, Kava Kava, Rhodiola Rosea, and Ginger to promote relaxation, reduce stress, and improve mental clarity.

Lastly, VitalRoots Tea contains a blend of Panax Ginseng, Eleuthero Root, American Ginseng, Ashwagandha, Turmeric, and Ginger to provide natural energy, support cognitive function, and enhance overall vitality.

Each of these contain 48 teabags, for a total of 240 teabags!

Enjoy the benefits of natural herbs and adaptogens with our Herbal Tea Blend Bundle, providing a natural and holistic approach to wellness and vitality.
See Images For Supplement Facts Panel & Ingredients
Bioavailable Whole Plant Parts
View full details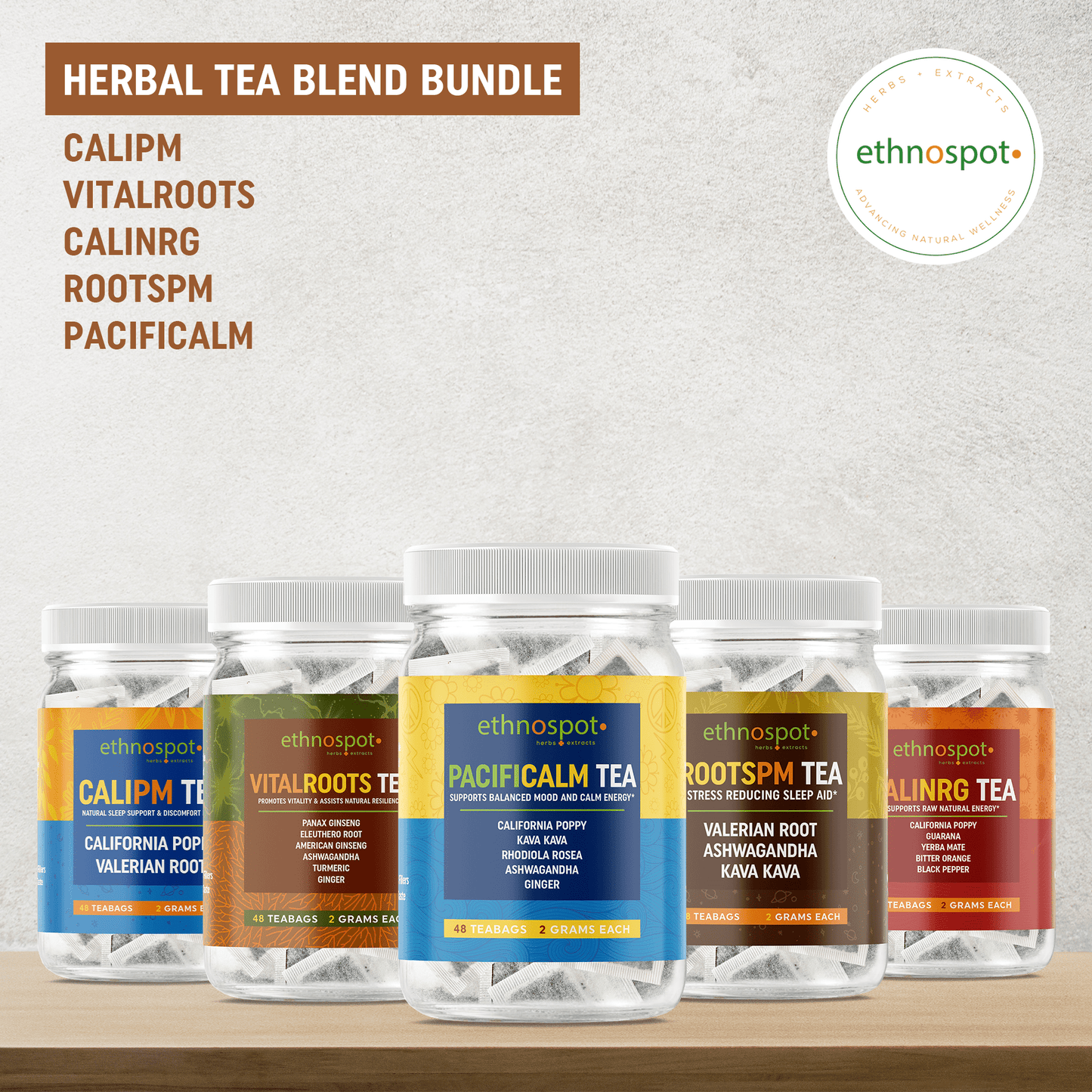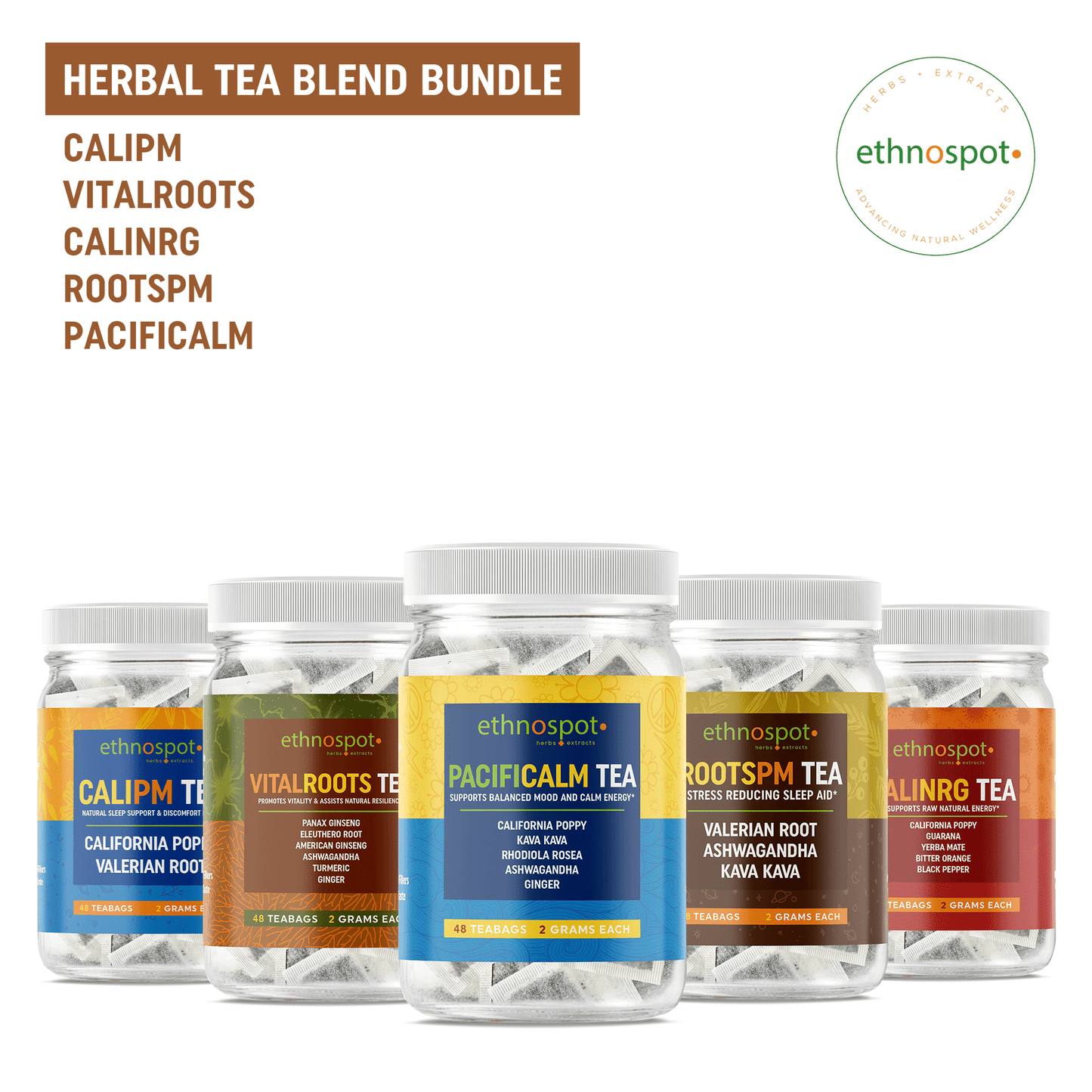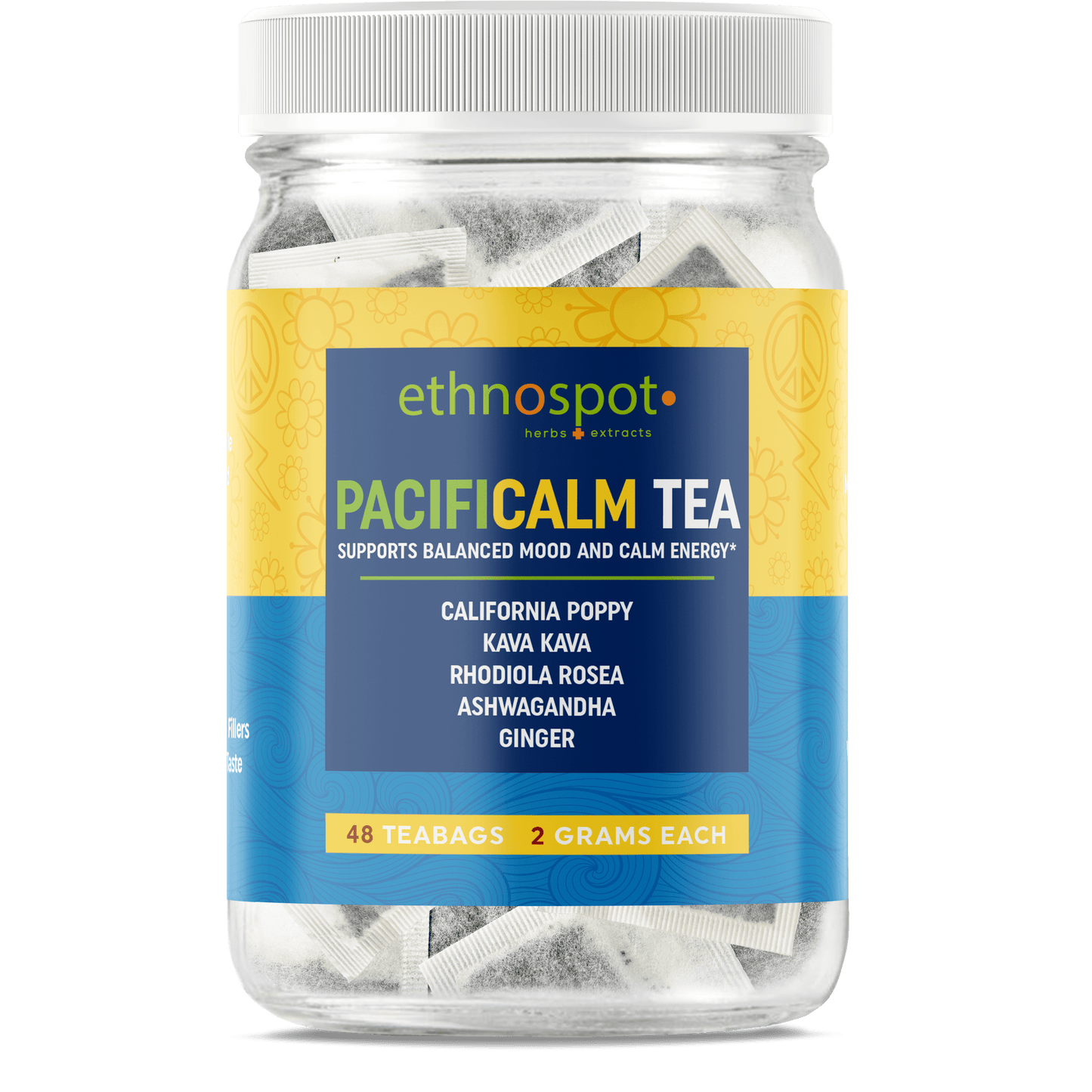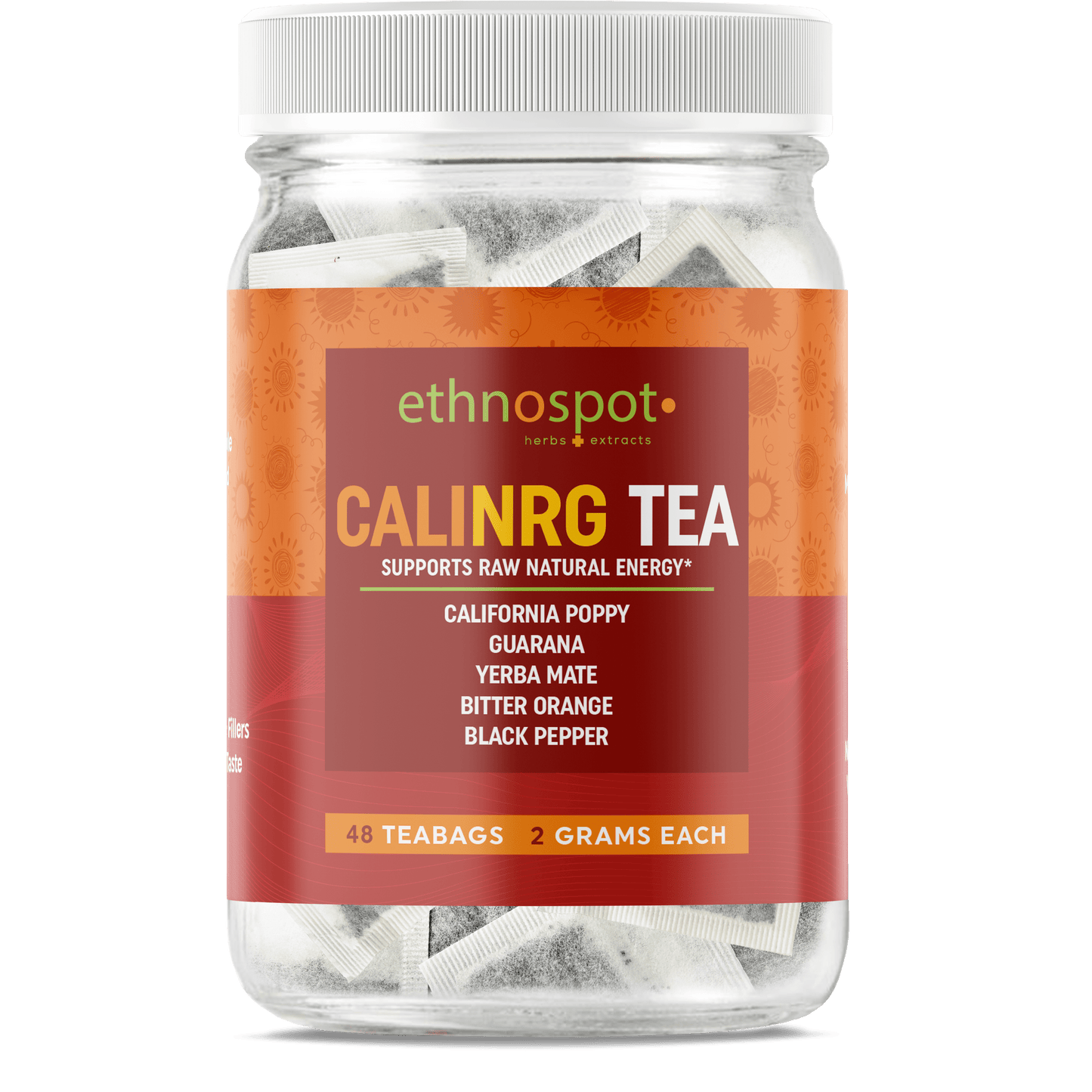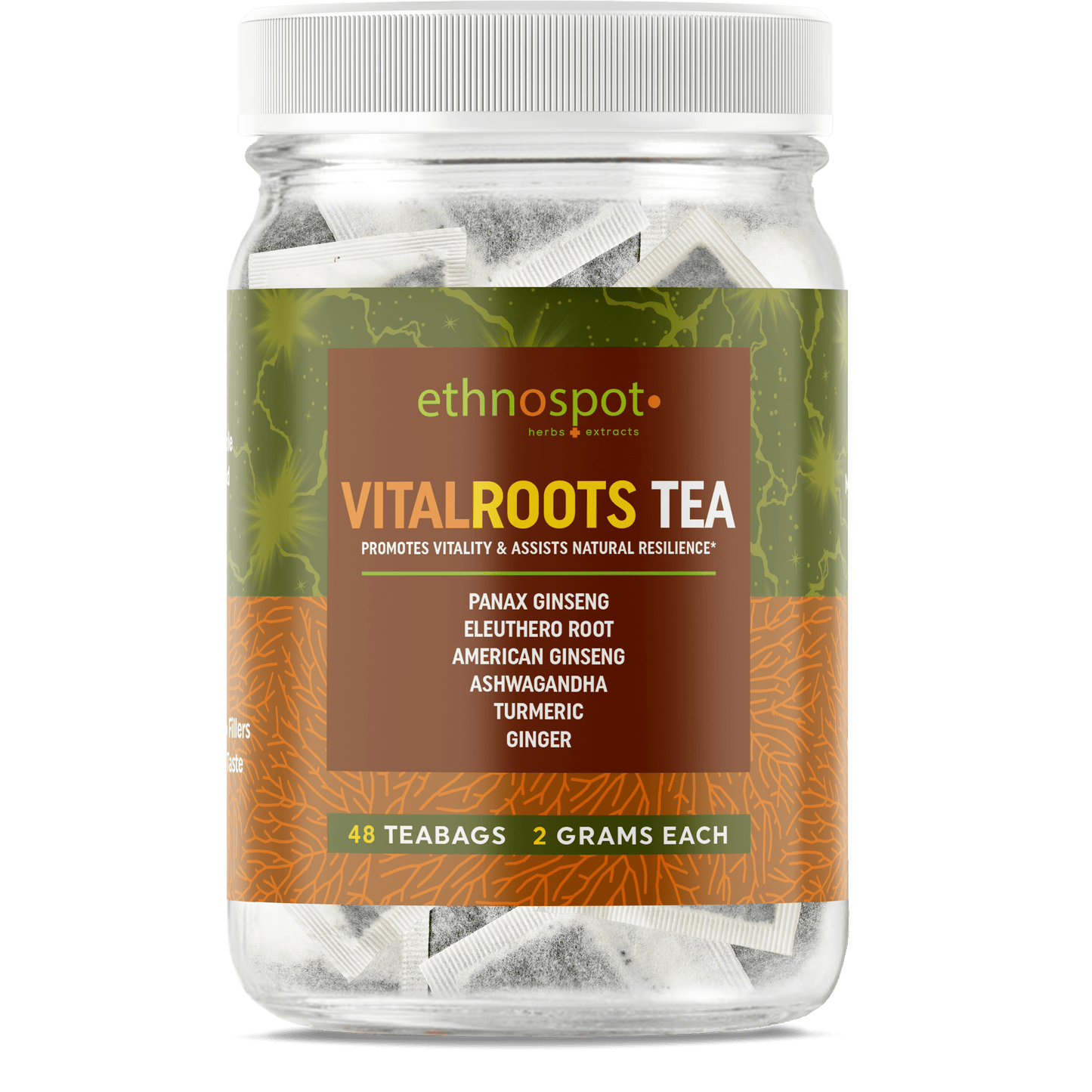 5-in-1 Herbal Tea Blend Bundle