3-in-1 Holistic California Poppy Bundle
Delivery In 5-7 Days, and free delivery on orders $35 or more
100% Satisfaction or Money Back Guarantee
Guaranteed Lower Price
We charge the lowest prices of any herbal supplement company around
Introducing our Holistic California Poppy Bundle, specially curated to provide a natural approach to relaxation and wellness. This bundle features California Poppy as the star ingredient, known for its calming and soothing properties.

CaliNRG Capsules: These capsules contain California Poppy along with other herbal ingredients such as Bitter Orange, Yerba Mate, Guarana, and Black Pepper. Bitter Orange, Yerba Mate, and Guarana are known for their potential energy-boosting properties, while Black Pepper is often used to enhance the absorption of other compounds. The combination of these ingredients aims to provide a natural energy boost.

CaliPM Capsules: These capsules combine California Poppy with Valerian Root. Valerian Root is a herb known for its calming and sedative effects. The combination of California Poppy and Valerian Root in these capsules aims to support relaxation and promote a restful sleep.

Full Spectrum California Poppy Capsules: These capsules specifically focus on California Poppy as the main ingredient. Full spectrum extracts typically include a broader range of compounds from the plant, offering a more comprehensive representation of its natural constituents. These capsules aim to provide the potential benefits of California Poppy in a concentrated form.

CaliPM and CaliNRG each come as 100 capsules, while the California Poppy comes in a set of 125 capsules, for a total of 325 capsules!

Combined, these three products create a holistic approach to relaxation and wellness, providing natural solutions to reduce stress levels and promote restful sleep. Enjoy the benefits of California Poppy and take a step towards a more balanced and healthy lifestyle with our Holistic California Poppy Bundle.
See Images For Supplement Facts Panel & Ingredients
Bioavailable Whole Plant Parts
View full details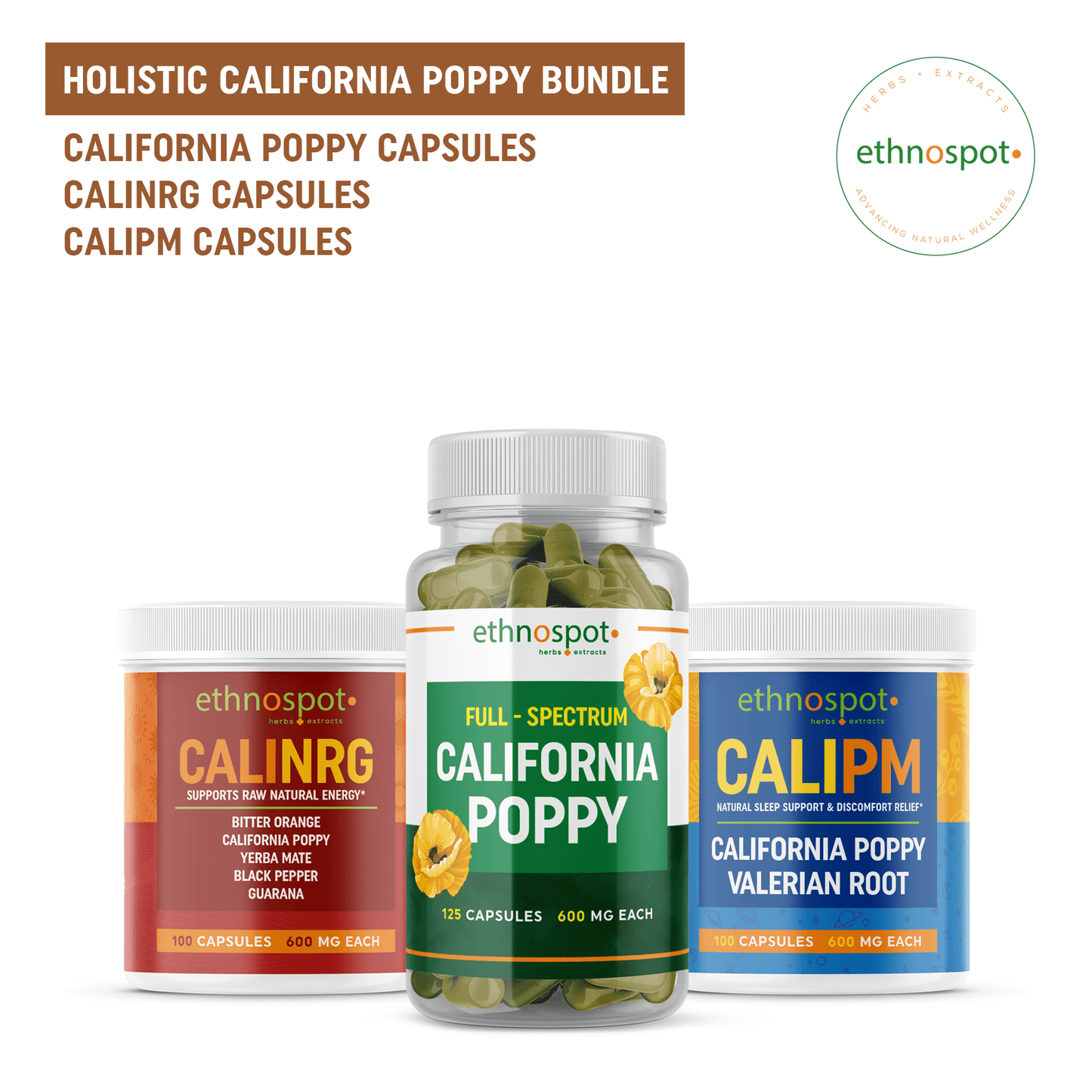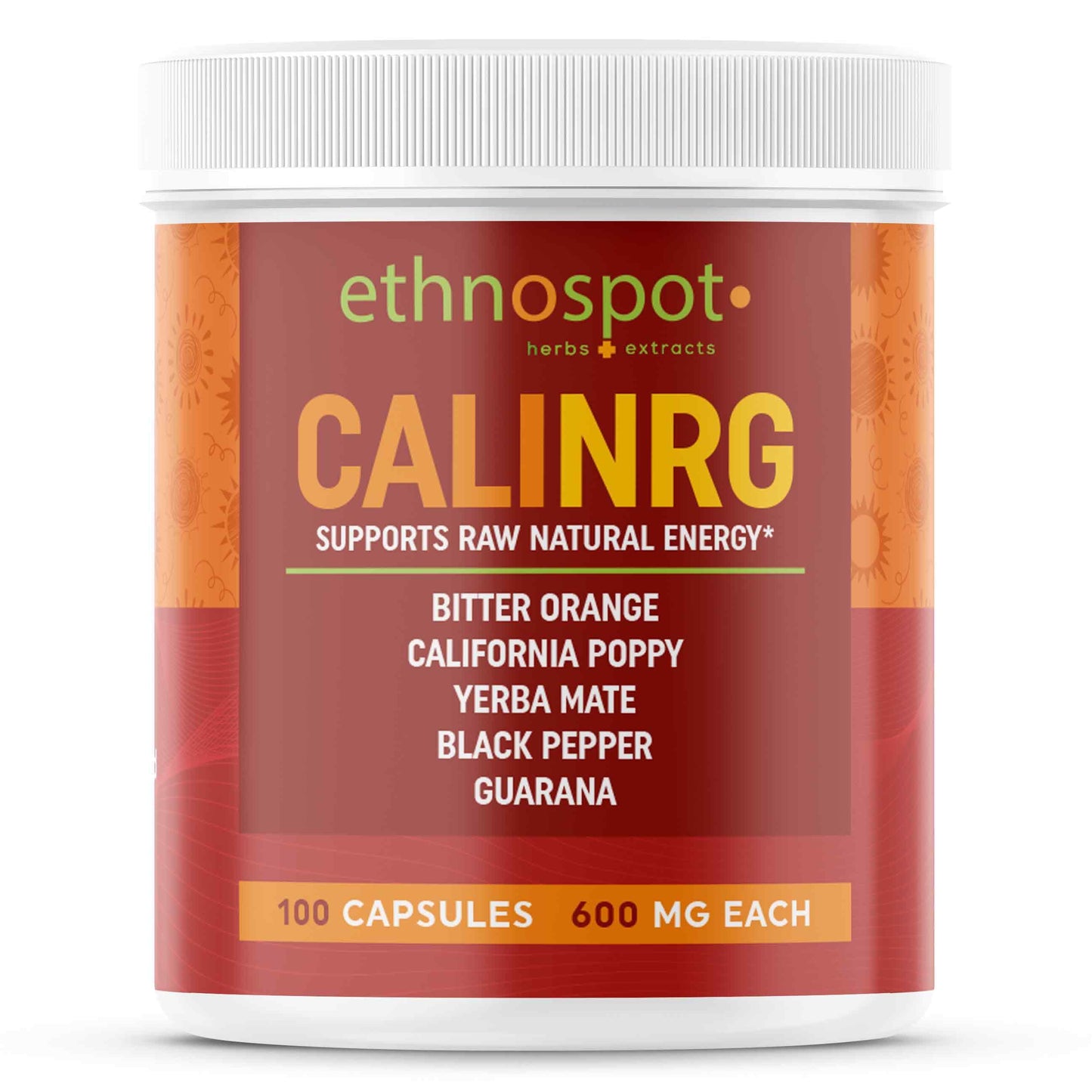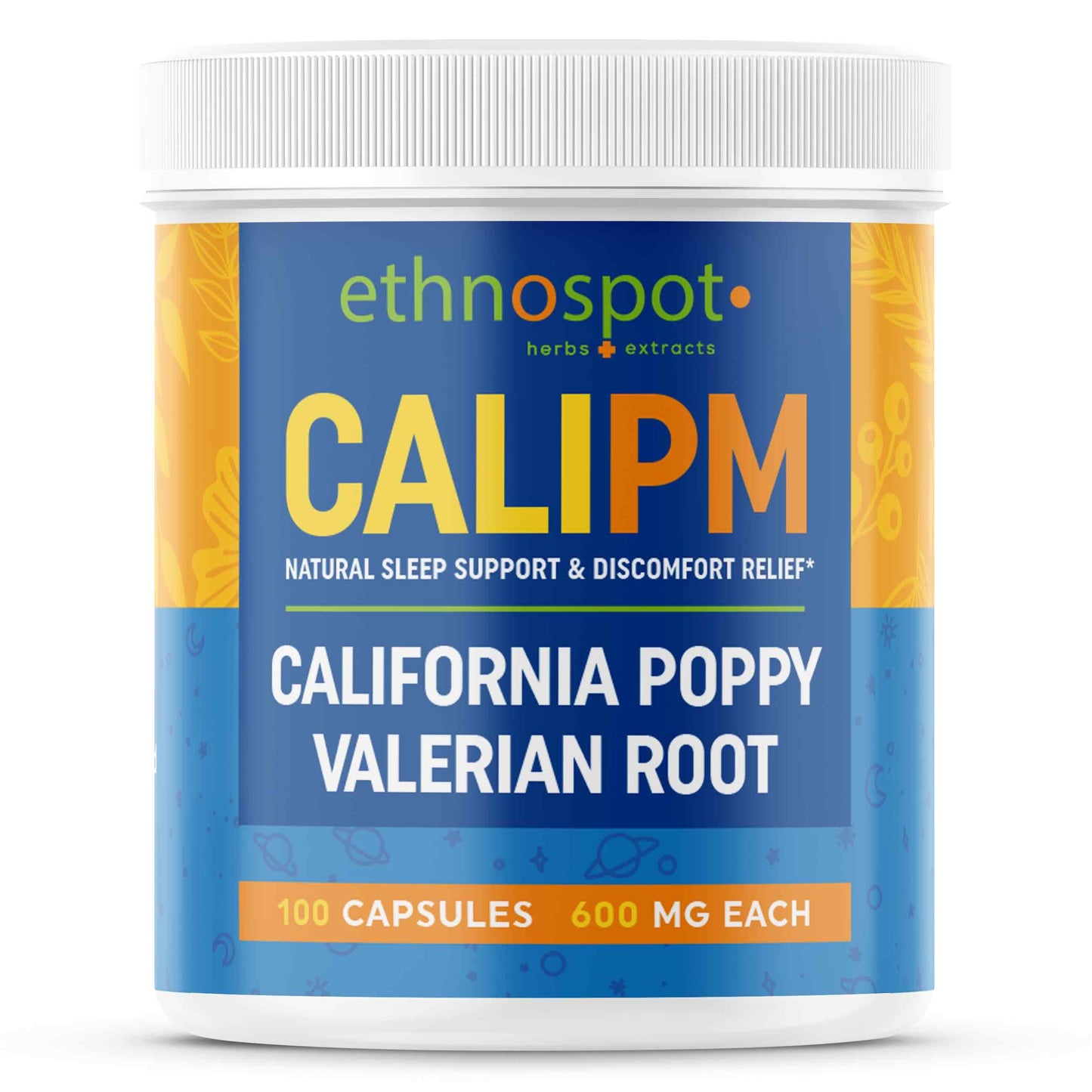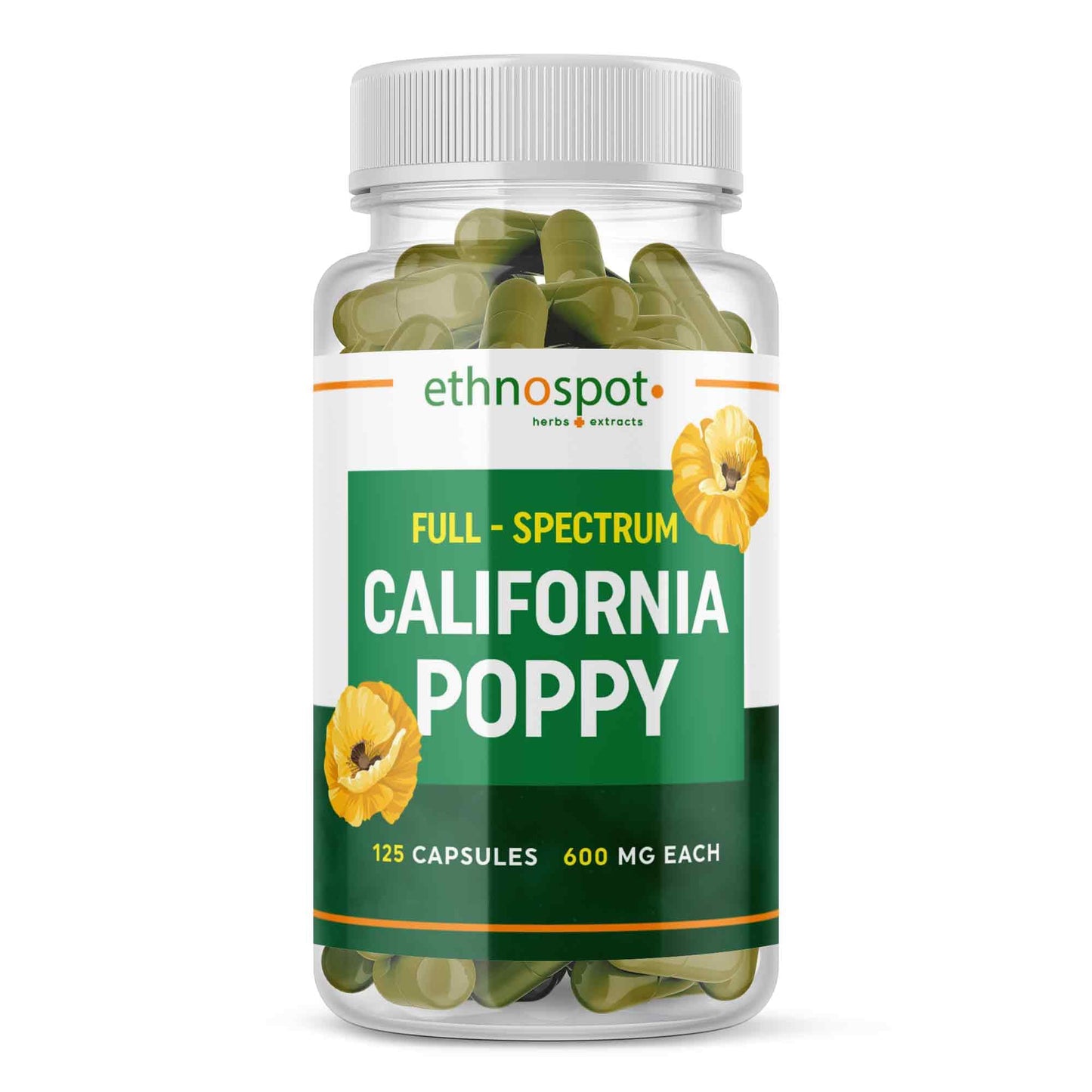 3-in-1 Holistic California Poppy Bundle