Kava Kava Root Teabags - Relaxation Inducing Herbal Tea
Delivery In 5-7 Days, and free delivery on orders $35 or more
100% Satisfaction or Money Back Guarantee
Guaranteed Lower Price
We charge the lowest prices of any herbal supplement company around
Ethnospot Herbal Supplements Kava Kava Root Teabags are a 100% natural herbal tea that is designed to help support relaxation, reduce stress, and improve your mood. This unique blend of kava kava root, passionflower, and green tea helps to relax the nervous system and improve cognitive functions. It can also help with insomnia, anxiety, and depression. The teabags are made with pure, organic ingredients and contain no artificial flavors or colors. Each teabag contains 2 grams of kava kava root for maximum effect. This vegan-friendly product comes in 48 convenient teabags that are perfect for on-the-go use. Enjoy the calming effects of Ethnospot Herbal Supplements.

100% pure kava kava root: Our tea is made from high-quality, all-natural kava kava root, which is carefully sourced and processed to preserve its purity and potency. Our tea contains absolutely no fillers or additives, so you can trust that you're getting the full benefits of this powerful herbal remedy.

Traditionally used for relaxation: Kava kava root has a long history of use in Pacific Island cultures as a natural remedy for stress, anger, and sleeplessness. It has been traditionally used to help calm the mind and support healthy stress response in the body.

Modern uses: Today, kava kava root is widely recognized as a natural alternative for managing stress and is great for improving mood and getting a sense of relaxation. It's a popular choice for those looking for a gentle and non-habit-forming way to improve their overall well-being.

Non-habit forming: Our tea is gentle and safe to use daily, without the risk of addiction or negative side effects. Its natural formula makes it a safe and effective choice for managing stress and sleep issues.

The pack comes with 48 vegan teabags, which is enough for a long-lasting supply. This means you can enjoy the benefits of Kava Kava tea every day without having to constantly restock.
See Images For Supplement Facts Panel & Ingredients
Bioavailable Whole Plant Parts
View full details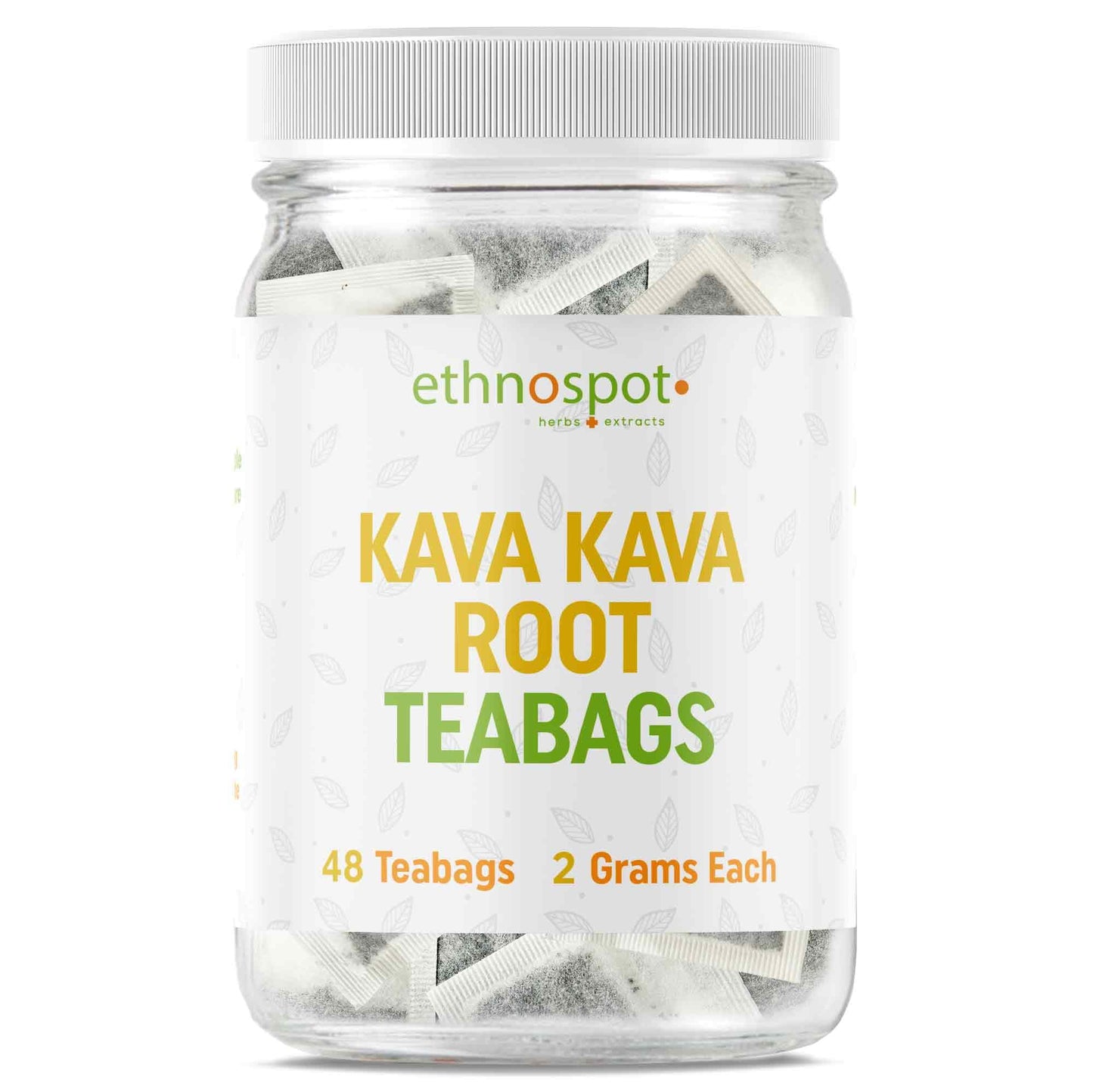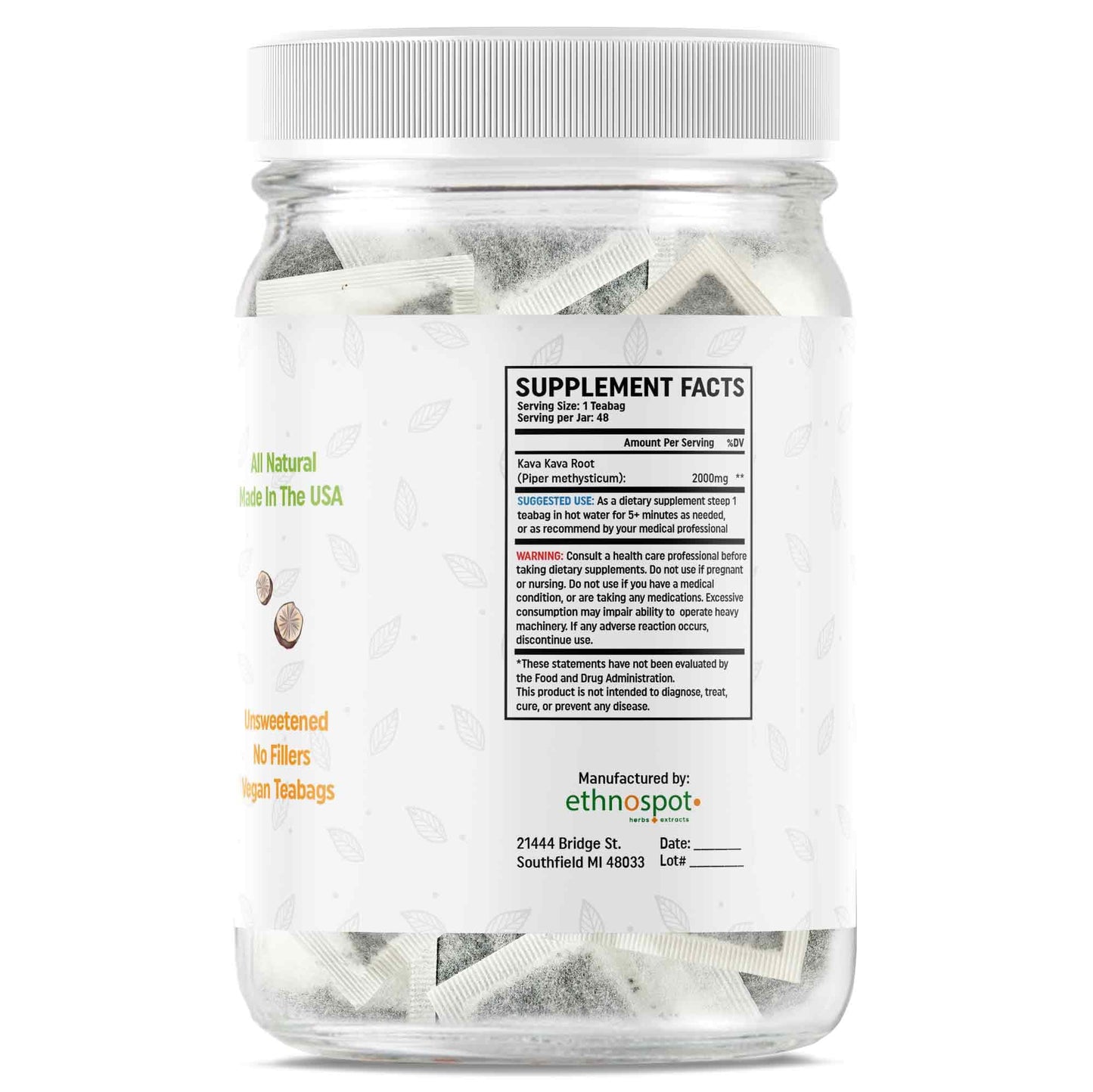 Kava Kava Root Teabags - Relaxation Inducing Herbal Tea