California Poppy Tea - Relaxing Herbal Tea
Delivery In 5-7 Days, and free delivery on orders $35 or more
100% Satisfaction or Money Back Guarantee
Guaranteed Lower Price
We charge the lowest prices of any herbal supplement company around
Ethnospot Herbal Supplements California Poppy Tea is a 100% natural herbal tea that helps reduce stress and promote relaxation. The tea contains pure California poppy that has been used for centuries to help reduce anxiety and improve sleep. It also helps to calm the nervous system, relax muscles, and improve overall well-being. Each teabag contains 2 grams of California poppy, making it an easy and convenient way to get your daily dose of this natural herb. And each box contains 48 vegan teabags, so you'll have plenty of tea for the whole family. Enjoy a cup of Ethnospot Herbal Supplements California Poppy Tea and experience the calming effects of this natural herb today.

Premium herbal tea made from 100% pure and natural single ingredient 

Modern usage: California poppy is used for its natural sedative and pain-relieving properties. It is commonly used as a natural remedy for insomnia, anxiety, and mild pain.

History: The California poppy (Eschscholzia californica) is a native flower to the western United States and was used by Native American tribes for its medicinal properties. It was also used as a traditional remedy by early settlers in California.

Scent and flavor: California poppy has a mild, earthy aroma and a slightly bitter taste. The flavor is subtle and can be enjoyed on its own or with a sweetener.

48 Premium Teabags: Each jar contains 48 high-quality teabags, making it easy to enjoy California Poppy at home, at work, or on the go. Our teabags are made from biodegradable materials, reducing environmental impact and ensuring a guilt-free tea-drinking experience.
See Images For Supplement Facts Panel & Ingredients
Bioavailable Whole Plant Parts
View full details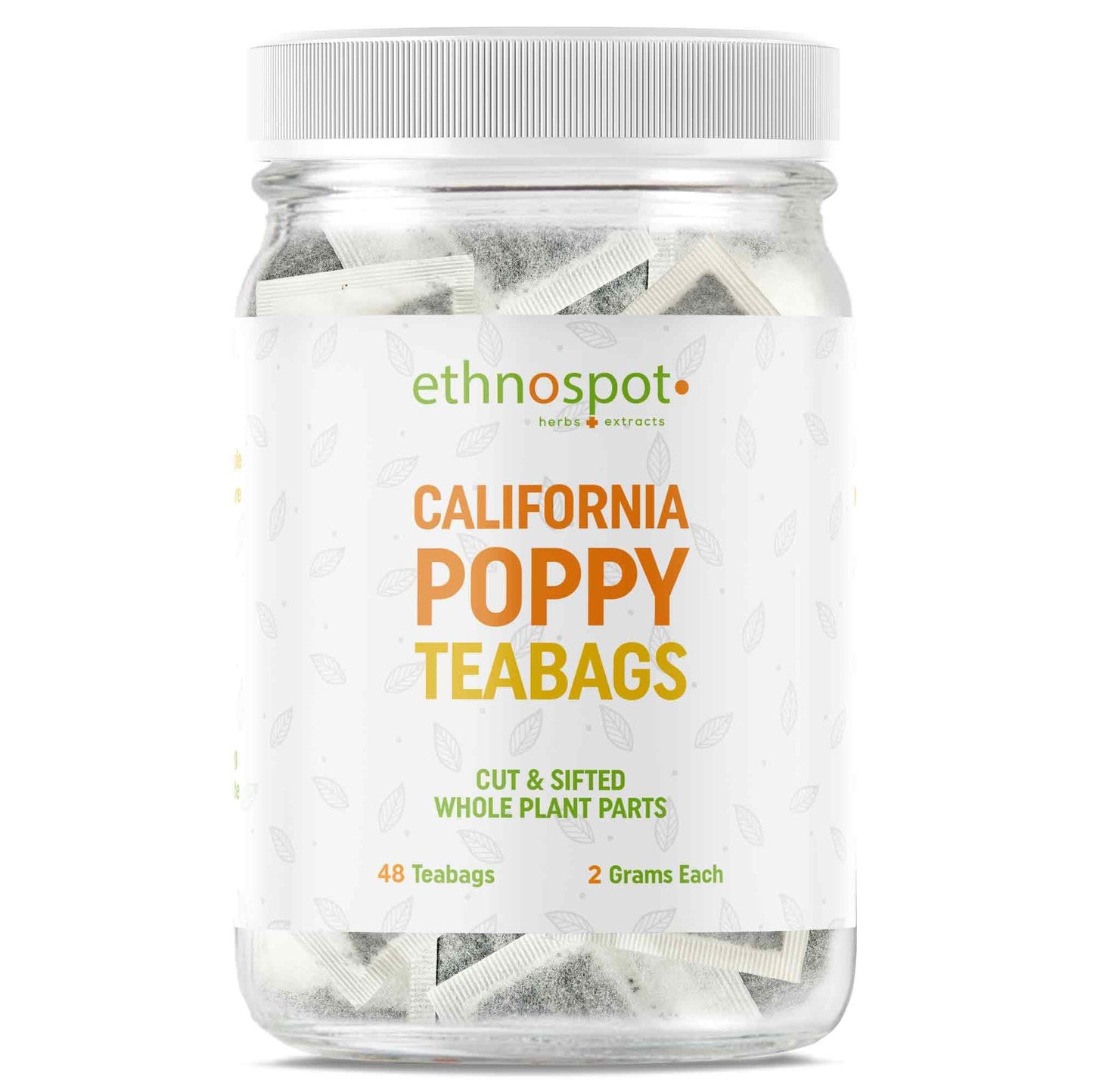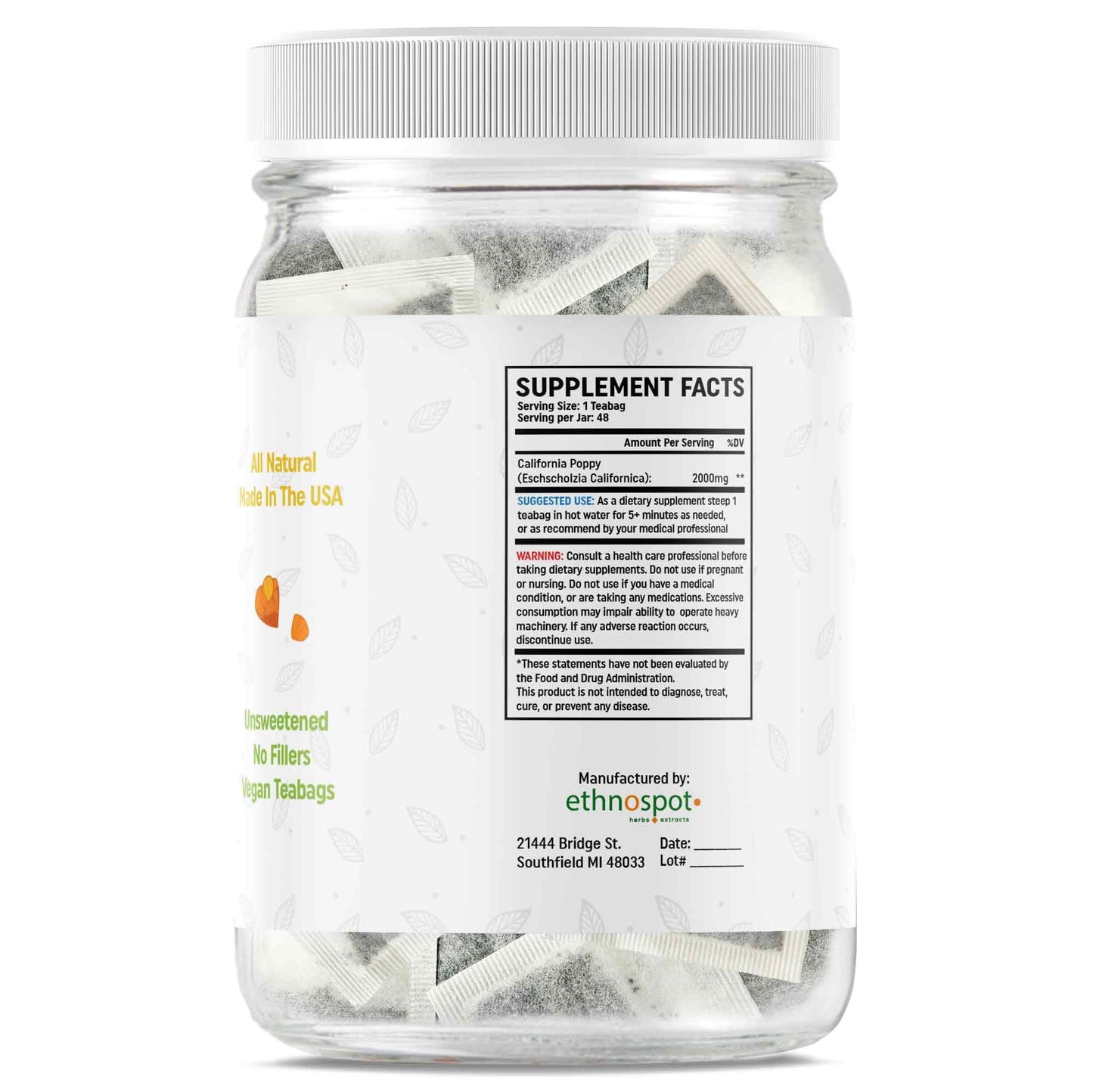 California Poppy Tea - Relaxing Herbal Tea