3-in-1 Sleep & Relaxation Herbal Tea Bundle
Delivery In 5-7 Days, and free delivery on orders $35 or more
100% Satisfaction or Money Back Guarantee
Guaranteed Lower Price
We charge the lowest prices of any herbal supplement company around
Ethnospot's Sleep & Relaxation Herbal Tea Bundle is an all-natural way to help you relax and get a good night's sleep.These natural ingredients promote relaxation, reduce stress, and soothe the mind and body, allowing you to wake up feeling refreshed and rejuvenated. This bundle includes Valerian Root, Kava Kava Root, and California Poppy, all of which are known for their calming and sedative effects. Plus, each of these herbs is free of artificial flavors, colors, and preservatives. So you can enjoy the taste and the benefits of these herbal teas knowing that they're safe and natural. Enjoy a cup of this herbal tea before bed, or use it as part of your daily relaxation routine.


Valerian Root : Valerian root is believed to have calming effects on the nervous system and may help promote relaxation and improve sleep quality. It is often used to alleviate symptoms of stress, restlessness, and mild anxiety.

Kava Kava Root: Kava kava is believed to enhance feelings of relaxation, reduce anxiety, and promote a sense of well-being. It may also help with sleep by inducing a state of tranquility.

California Poppy: It has been used in traditional herbal medicine to promote relaxation and relieve anxiety and tension. California poppy is often utilized as a mild sedative and sleep aid. It may also help calm the mind and alleviate nervousness.

Each of these teas come in a set of 48 teabags, for a total of 144 teabags!
See Images For Supplement Facts Panel & Ingredients
Bioavailable Whole Plant Parts
View full details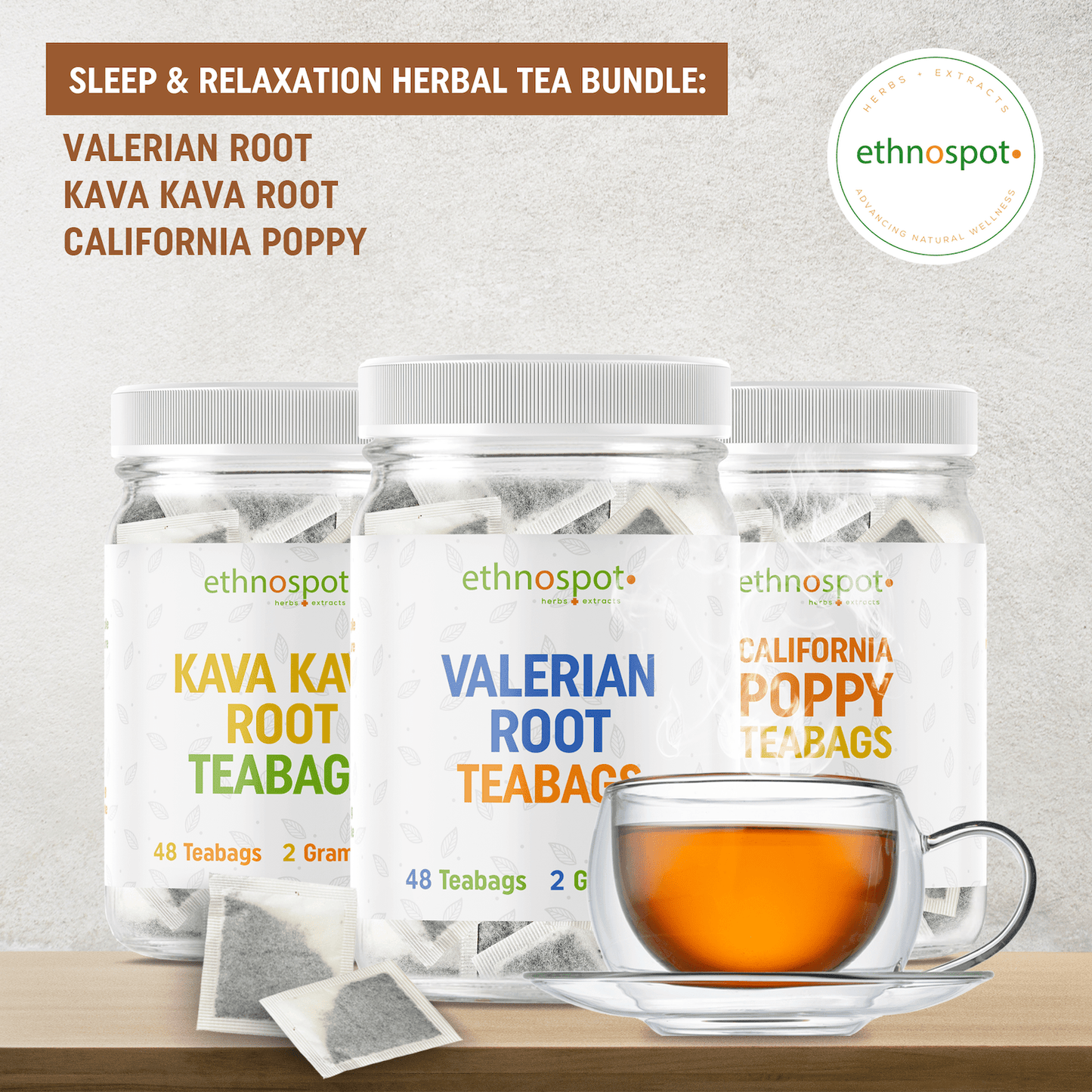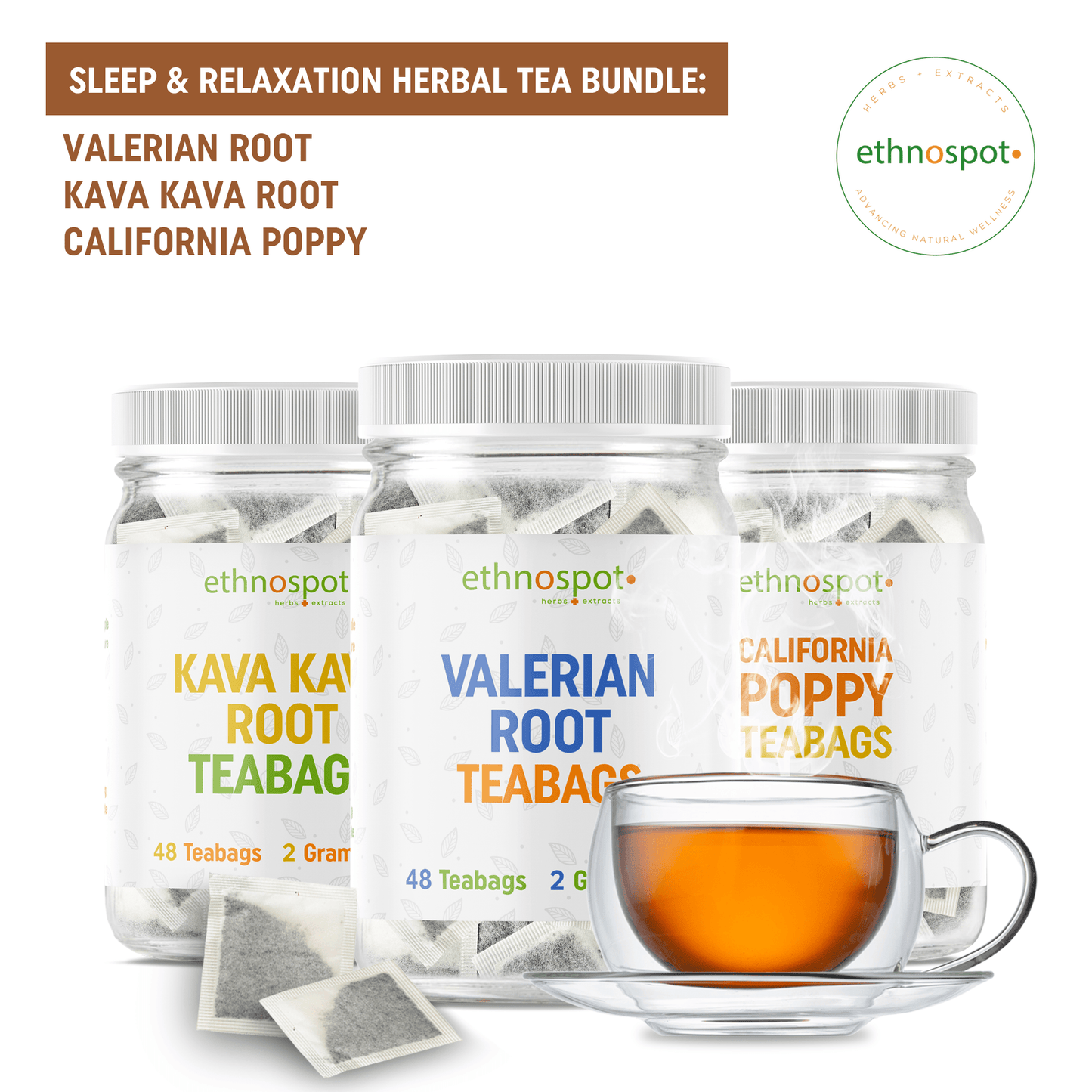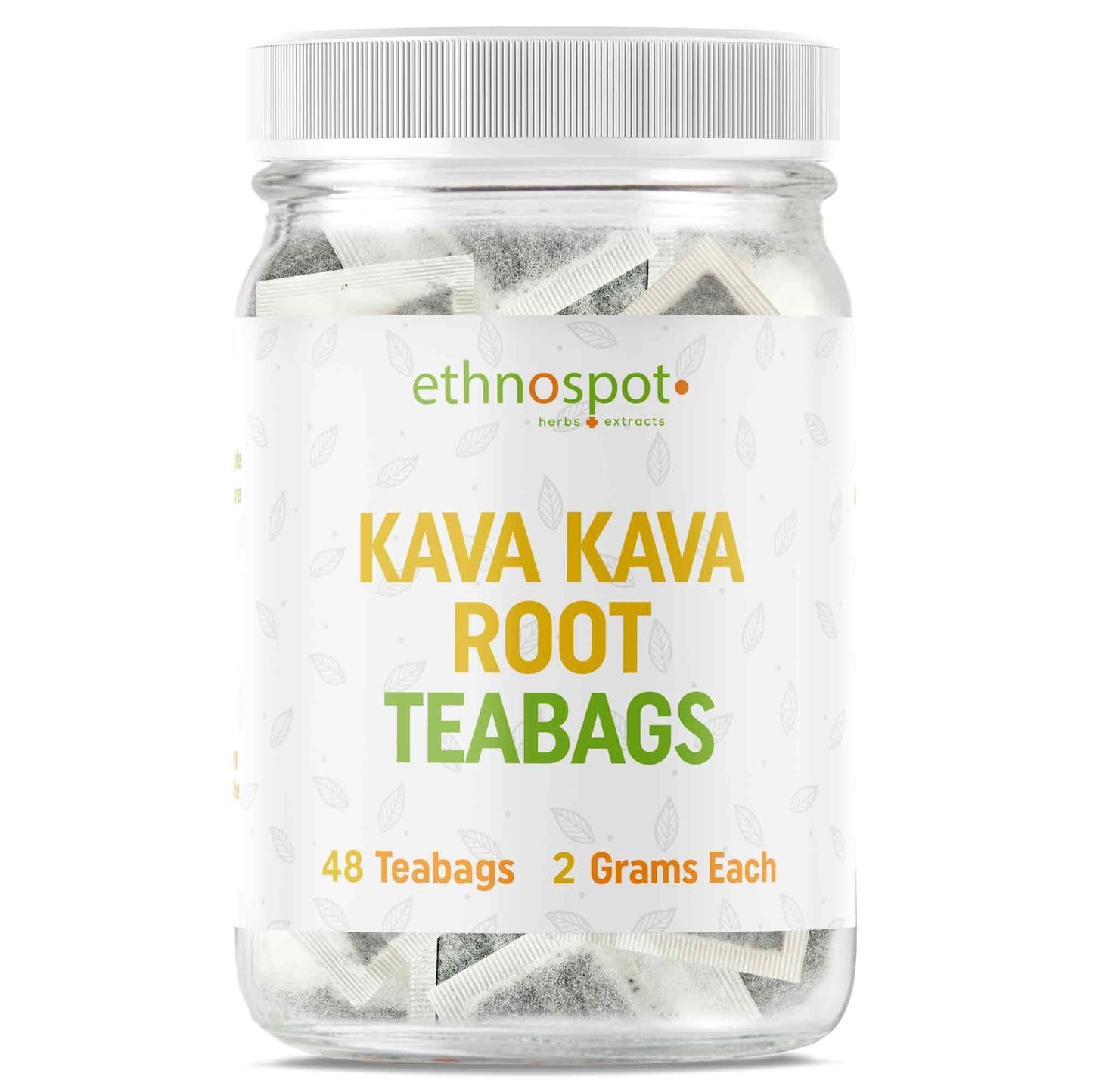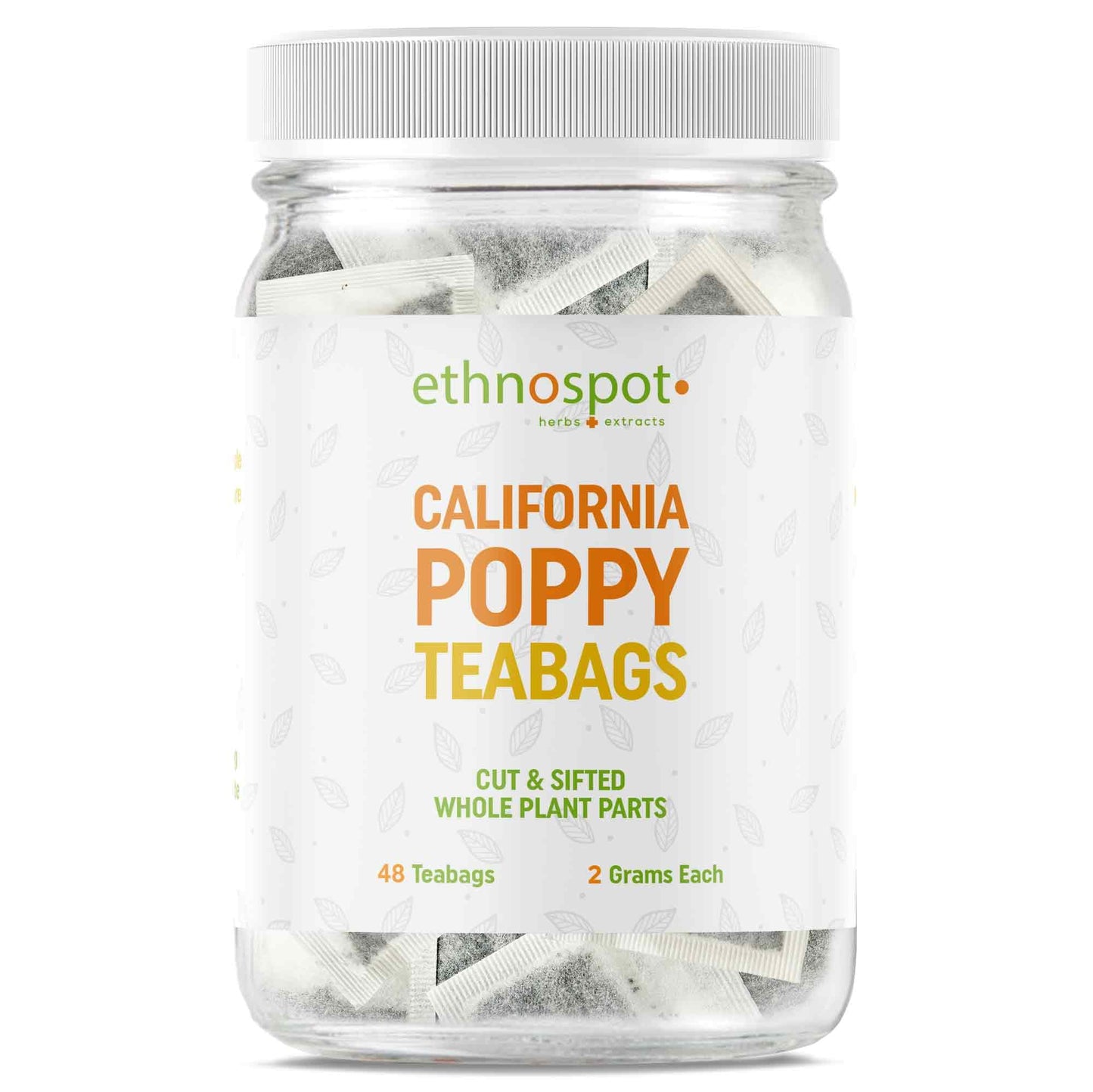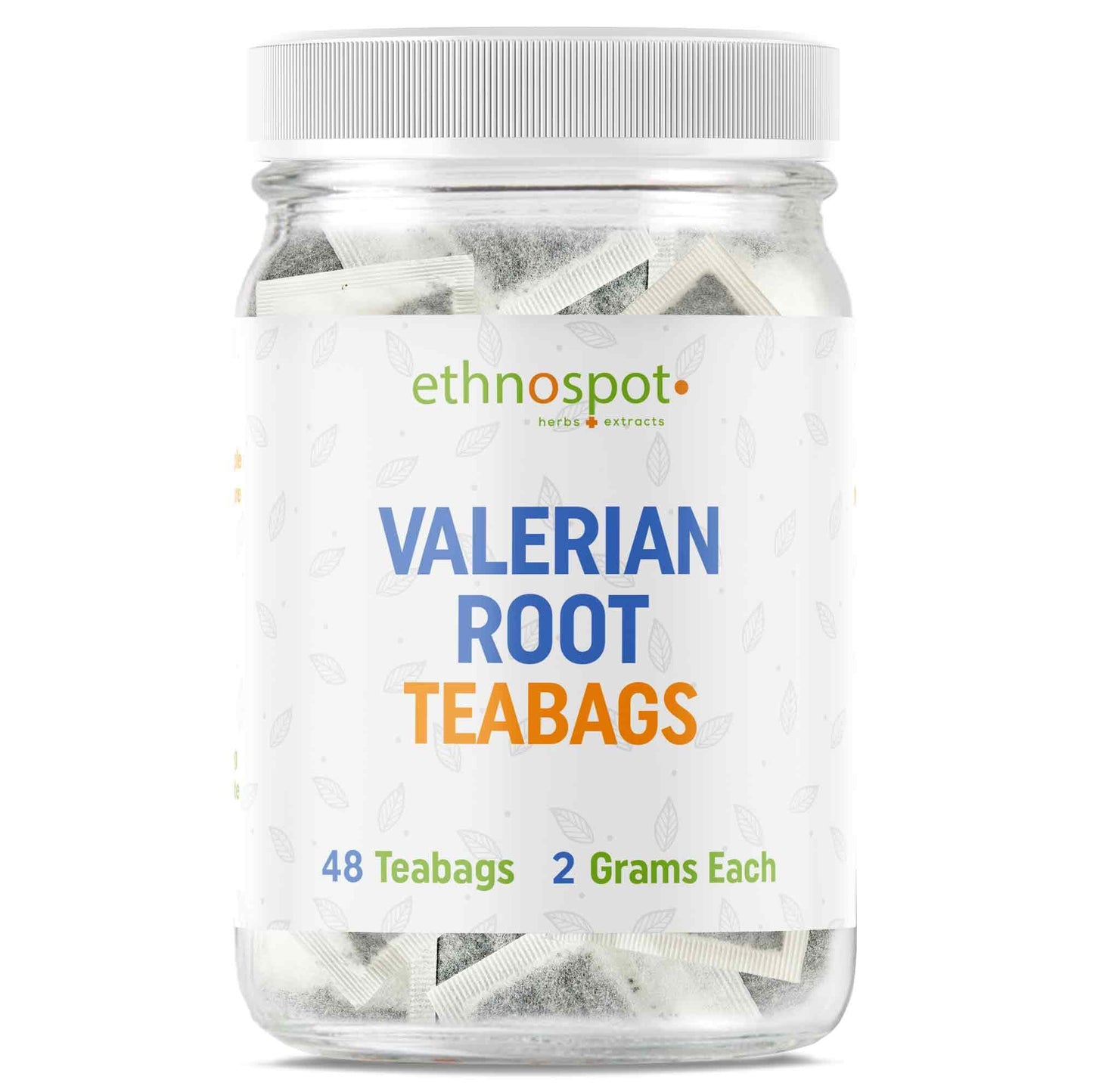 3-in-1 Sleep & Relaxation Herbal Tea Bundle