Valerian Root Teabags - Sleep Assisting Herbal Tea
Delivery In 5-7 Days, and free delivery on orders $35 or more
100% Satisfaction or Money Back Guarantee
Guaranteed Lower Price
We charge the lowest prices of any herbal supplement company around
Ethnospot Herbal Supplements Valerian Root Teabags are a natural herbal tea that can help support sleep and relaxation. These teabags are made with pure Valerian root, and are 100% natural. This tea can be used to reduce stress, relieve tension, and promote better sleep. The teabags are vegan, containing 2 grams of Valerian Root each. With 48 teabags per box, you'll have enough to enjoy a cup of this calming herbal tea every day.

Premium herbal tea made from 100% pure and natural single ingredient 

Modern usage: Valerian root is used as a natural remedy for insomnia and anxiety. It is also used as a natural sedative and pain reliever.

History: Valerian root has been used for medicinal purposes for centuries in traditional European and Asian medicine.

Scent and flavor: Valerian root has a strong, earthy aroma and a slightly bitter taste.

Convenient Teabags: Each jar contains 48 easy-to-use teabags, perfect for a month and a half of daily Valerian Root or to share with friends and family. The teabags make it simple to brew a perfect cup of Valerian Root, whether at home or on-the-go, ensuring relaxation is always within reach.
See Images For Supplement Facts Panel & Ingredients
Bioavailable Whole Plant Parts
View full details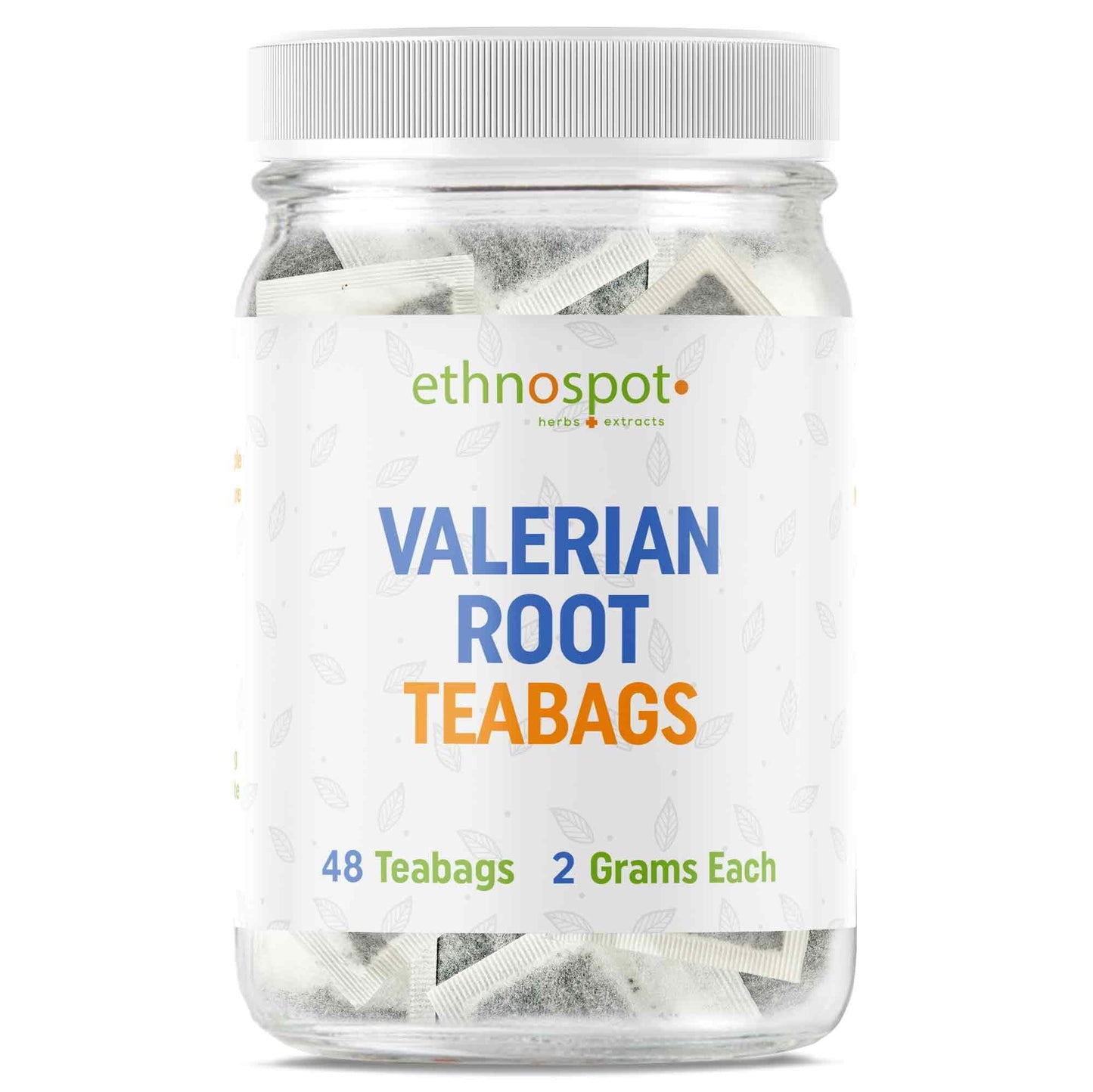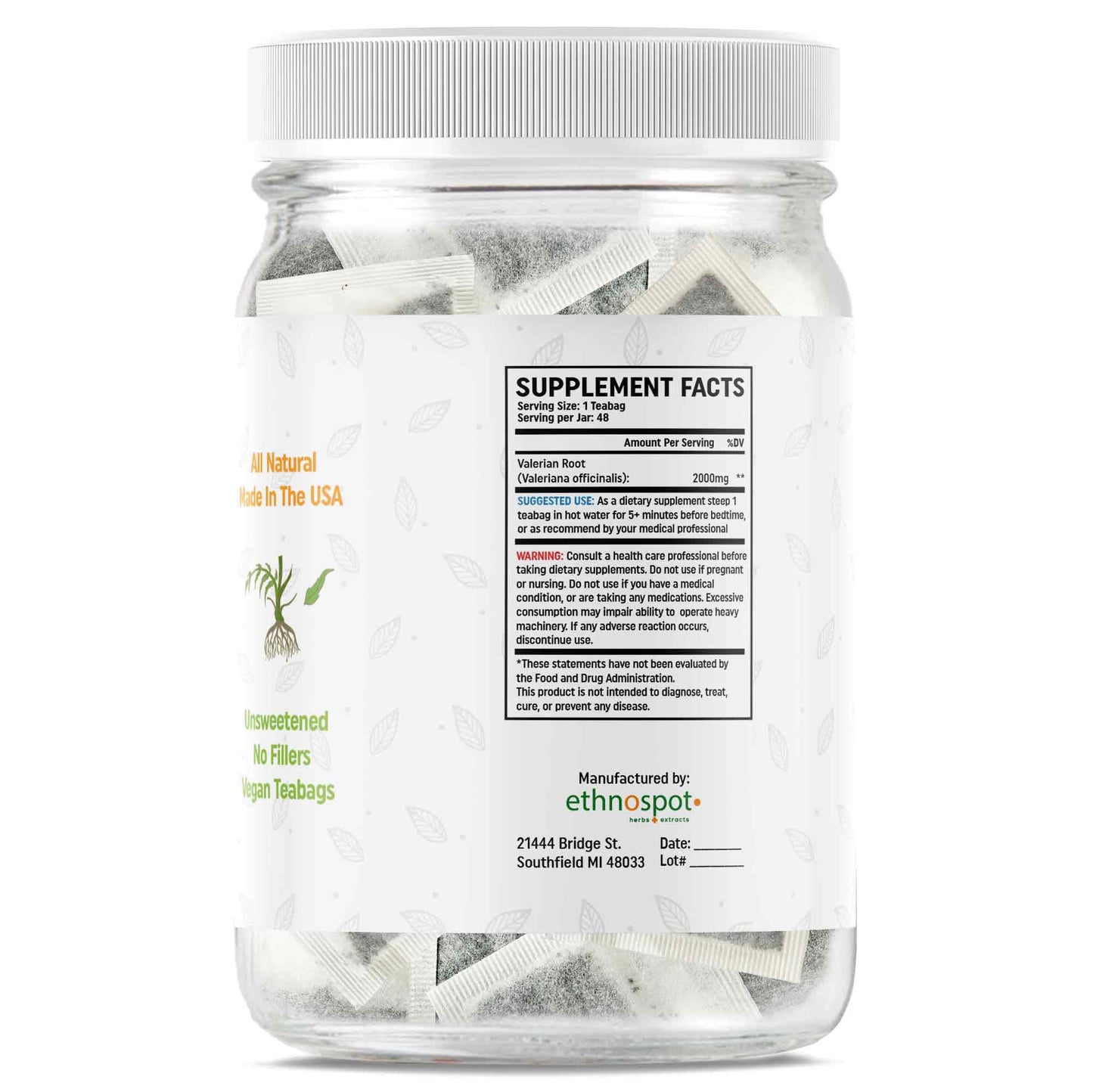 Valerian Root Teabags - Sleep Assisting Herbal Tea