Yerba Mate Teabags - Mental Clarity & Energy Herbal Tea
Delivery In 5-7 Days, and free delivery on orders $35 or more
100% Satisfaction or Money Back Guarantee
Guaranteed Lower Price
We charge the lowest prices of any herbal supplement company around
Our Yerba Mate Teabags offer the perfect blend of pure yerba tea in a convenient and easy-to-use format. Made from 100% natural yerba mate leaves, this herbal tea provides a cleaner and healthier source of caffeine. Each teabag contains 2 grams of finely ground yerba mate, ensuring a robust and energizing morning beverage. With 48 vegan teabags in each box, you'll have an abundant supply of this invigorating herbal tea to fuel your mornings. Say goodbye to jitters and crashes often associated with other caffeinated drinks. Yerba mate offers a natural caffeine boost without compromising on taste or quality. It may aid digestion, enhance mental focus, and contribute to a healthy metabolism. Embrace the power of natural ingredients and enjoy a revitalizing cup of yerba mate tea. Our teabags are designed for convenience and simplicity, making them an ideal choice for busy individuals. Whether you're at home or on the go, our Yerba Mate Teabags allow you to indulge in the rich flavors and energizing effects of yerba mate effortlessly.

100% pure yerba mate tea: Our Yerba Mate Teabags are made using only the finest quality yerba mate leaves to deliver a pure and authentic taste experience. With no additives or artificial ingredients, you can enjoy the natural benefits of caffeine without any of the unwanted side effects.

Cleaner energy source: Yerba mate is a natural source of caffeine that provides a cleaner, longer-lasting energy boost compared to traditional caffeine sources. This makes it a great choice for anyone looking to improve their health and wellness.

Energizing morning tea: Start your day off right with a cup of our energizing Yerba Mate Teabags. Whether you need a pick-me-up before work or a boost to help you power through a busy day, this tea is the perfect way to start your day.

No additives or sweeteners: Our Yerba Mate Teabags are free from any additives or sweeteners, ensuring that you get only the purest form of yerba mate tea. Enjoy a healthy and natural source of caffeine, free from any added sugars or artificial ingredients.

48 Convenient 2 gram teabags: Each teabag contains 2 grams of yerba mate, making it easy to brew a perfect cup of tea every time. No loose leaves to clean up, and no messy straining required. Simply drop a teabag into a cup of hot water and enjoy.
See Images For Supplement Facts Panel & Ingredients
Bioavailable Whole Plant Parts
View full details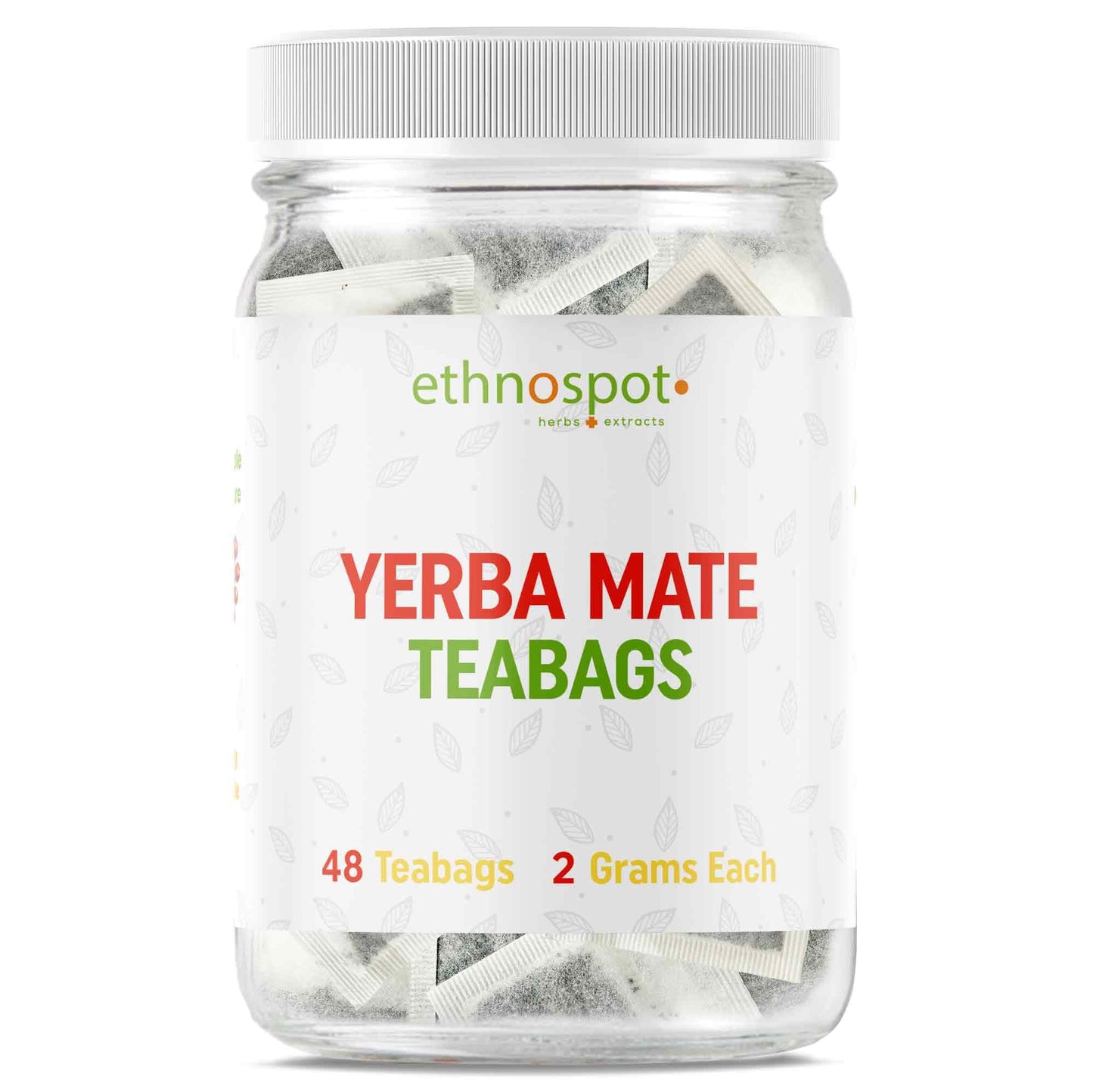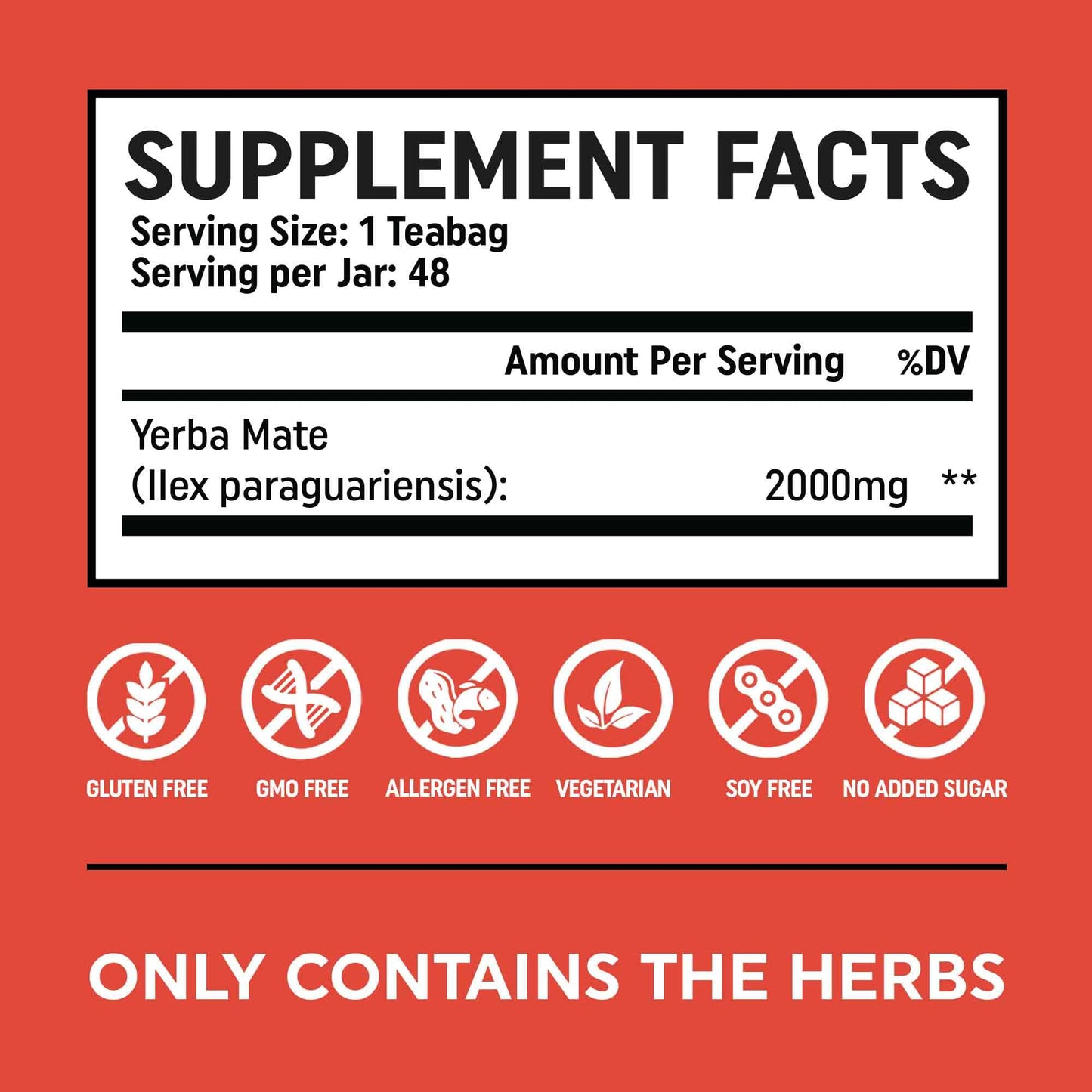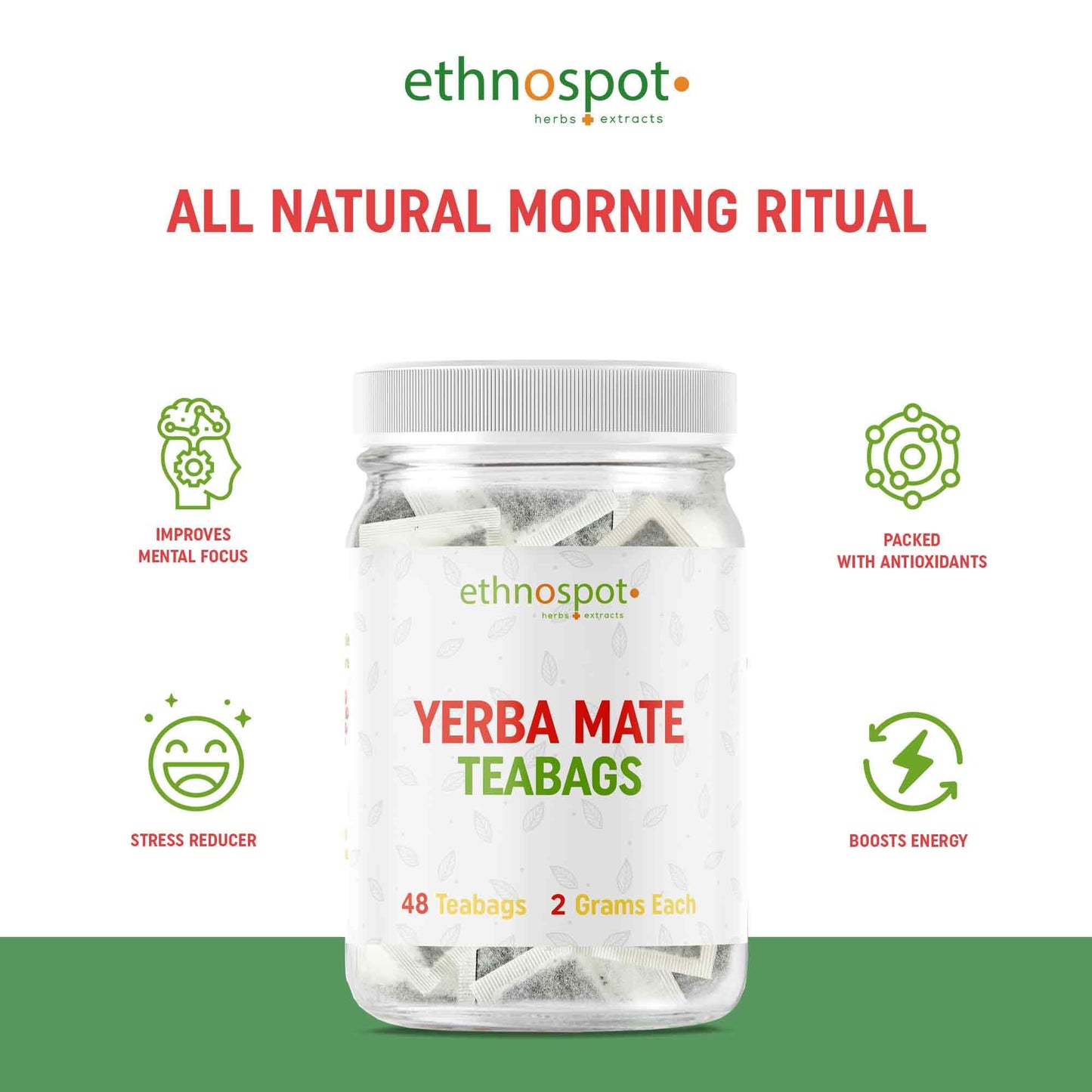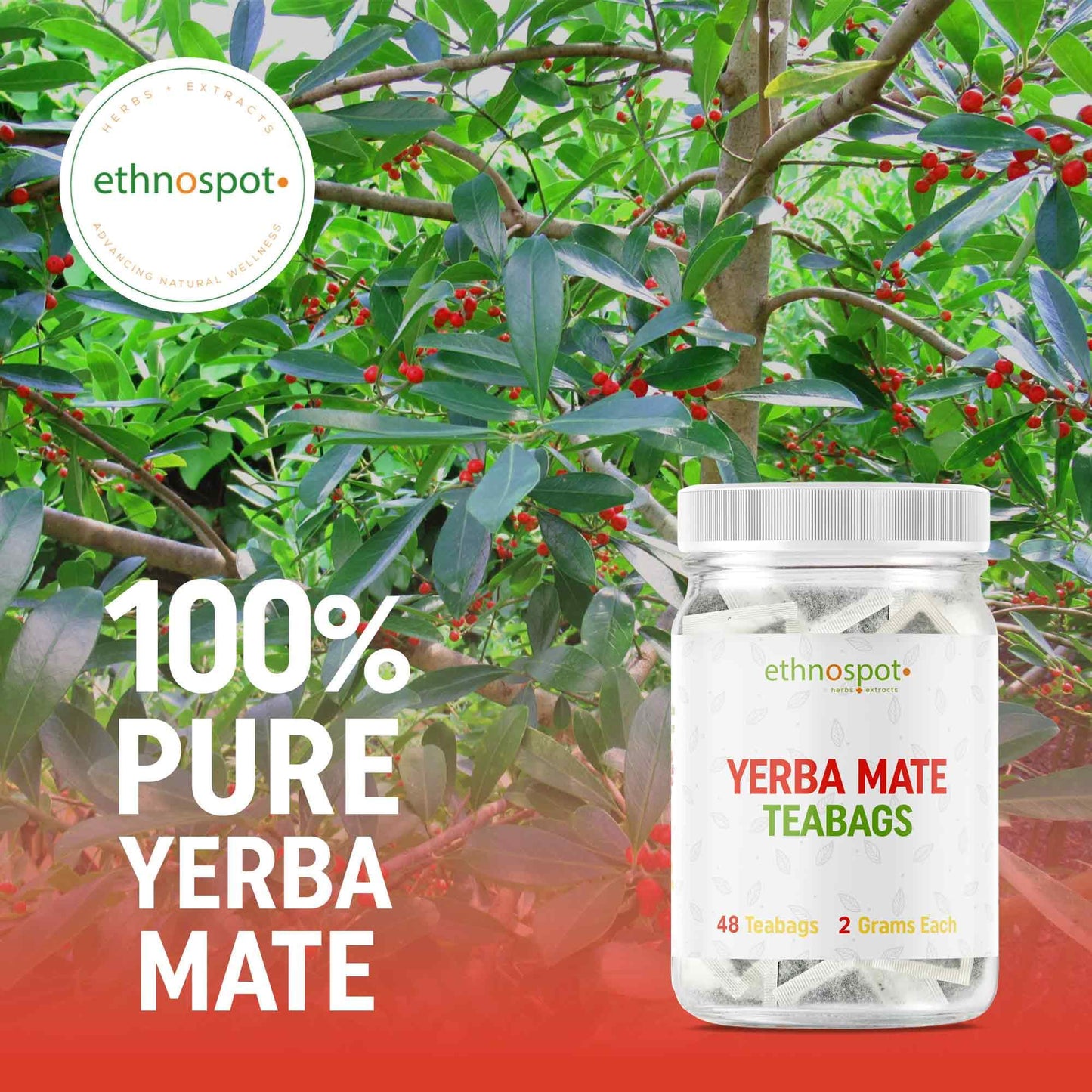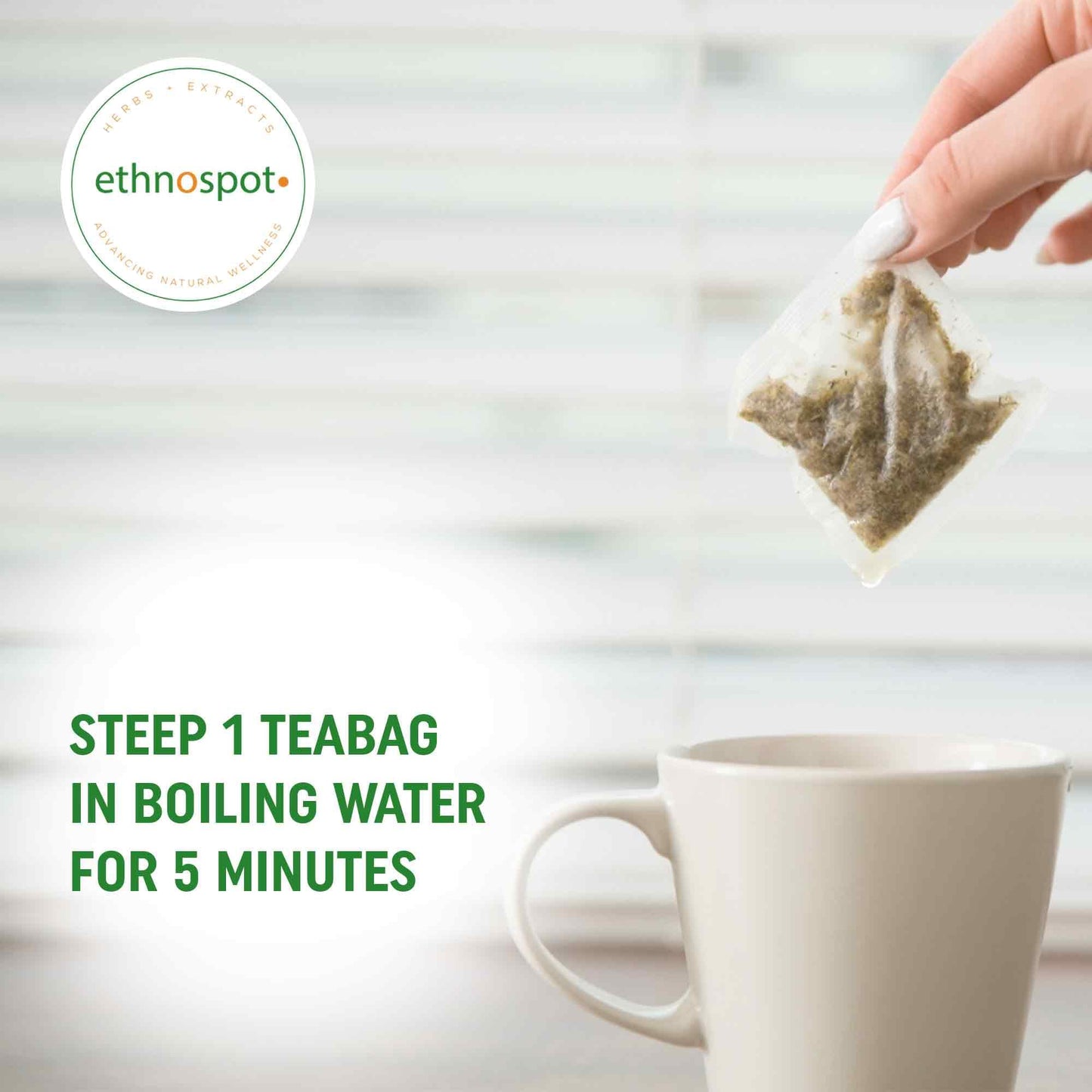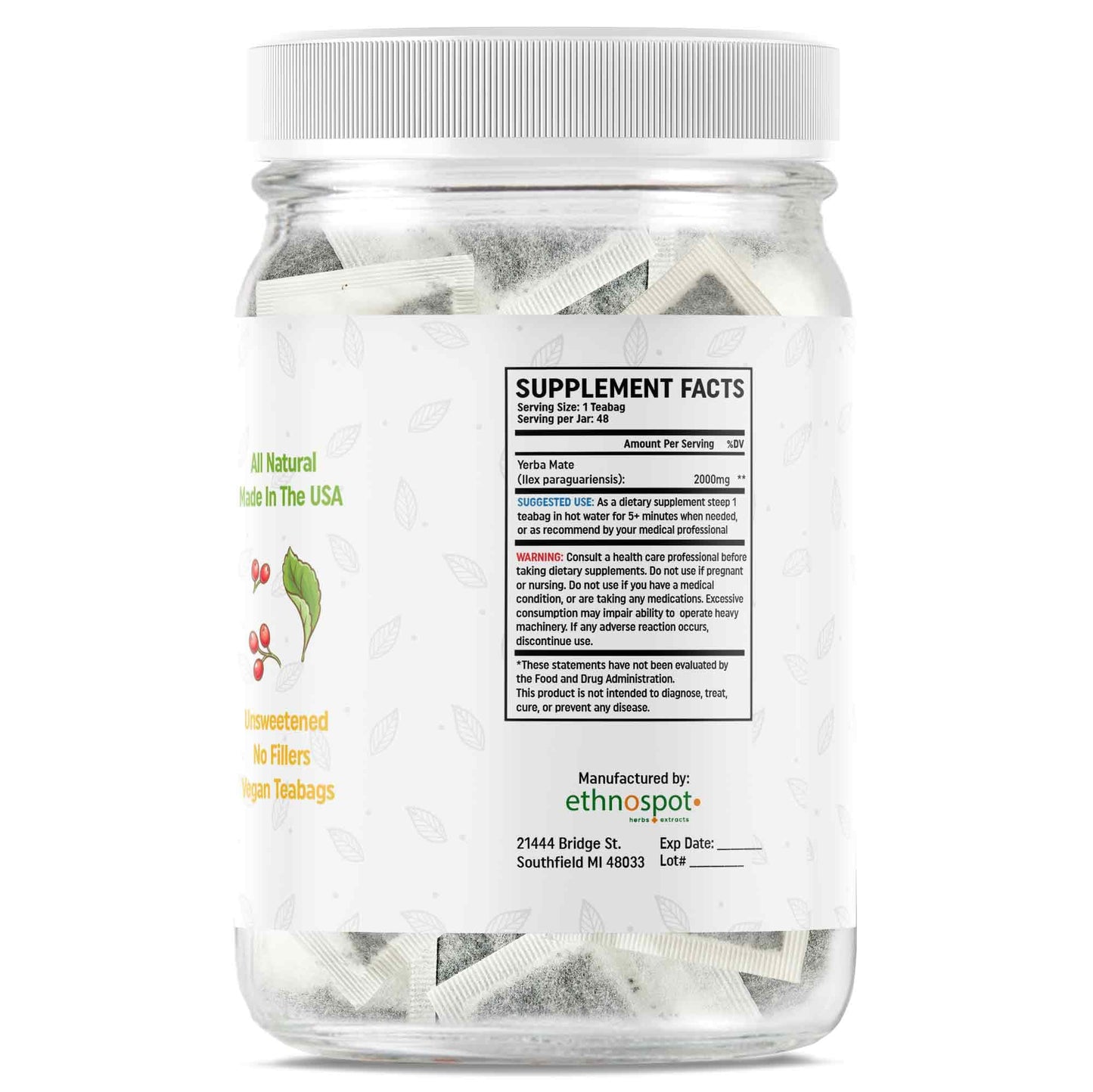 Yerba Mate Teabags - Mental Clarity & Energy Herbal Tea